2A Week 12 Rankings, Notes & Picks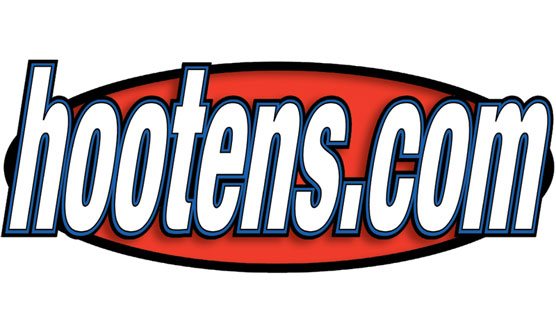 Hootens.com Rankings
Class 2A, Week 12, 2017
Copyright Hooten Publishing, Inc.

1. Mount Ida (11-0)
2. C. Harmony Grove (7-3)
3. Rison (10-1)
4. Earle (8-1)
5. Conway Christian (10-1)
6. Foreman (9-1)
7. Hazen (8-2)
8. Bearden (7-4)
9. Danville (8-1)
10. Mountainburg (9-1)
11. McCrory (7-2)
12. Mineral Springs (5-6)
13. Hampton (7-4)
14. Parkers Chapel (6-5)
15. Magnet Cove (7-4)
16. Hector (8-3)
17. Marked Tree (8-2)
18. Palestine-Wheatley (8-2)
19. E. Poinsett County (8-3)
20. Salem (5-5)
21. Mountain Pine (7-4)
22. Strong (5-5)
23. Hackett (6-4)
24. Cross County (4-7)
25. Clarendon (4-6)
26. England (5-6)
27. Poyen (3-8)
28. Des Arc (4-6)
29. Lavaca (4-7)
30. Magazine (5-6)
31. Spring Hill (4-7)
32. Lafayette County (2-8)
33. Quitman (2-8)
34. Cutter M. Star (3-7)
35. Carlisle (2-7)
36. W. Yell County (3-6)
37. J.C. Westside (3-6)
38. Dierks (1-9)
39. Murfreesboro (0-10)
40. Marvell (1-7)
41. Bigelow (1-9)
42. Rector (1-7)
43. Midland (1-8)
44. Woodlawn (1-9)
45. Brinkley (0-8)
46. Decatur (0-9)
47. Hermitage (0-9)

GAME OF THE WEEK
No. 8 Bearden at No. 6 Foreman
Bearden recovered a fumble on McCrory's first offensive snap last week, and nine plays later on fourth down senior QB Tyler Berry completed a 10-yard TD pass to Davarius Hughes to take a lead the Bears would not relinquish. Bearden took advantage of four McCrory turnovers inside the Jags' 30-yard line and won 42-22. Bearden's defensive front seven performed better Week 10 in a win over Strong, but McCrory senior beastback Devin Taylor rushed 38 times for 342 yards yards and three TDs before a shoulder injury prevented him from carrying the football. Foreman counters with better defensive team speed than McCrory and three running backs over 600 yards, including junior QB Kyren Batey (1,132 rushing yards, 20 TDs). Senior RB C.J. Green averages 13.4 yards per carry, while sophomore Isaac Carver averages 9 YPC.



LAST WEEK


Hootens.com correctly picked 10 of 14 games (71 percent) involving Class 2A teams. For the year, hootens.com is 228-42 (84 percent).

WEEK 12 PLAYOFF PREDICTIONS (favored team in CAPS followed by point spread)
LEFT SIDE OF BRACKET


No. 12 Mineral Springs at No. 4 EARLE (15):

In his last outing, Earle QB Gerry Bohanon passed for 84 yards and three TDs with two interceptions, and the senior rushed for another 69 yards against EPC. Bohanon is surrounded by speedy weapons in senior RB Anthony White, slotback O'Joshua Bunton and junior receiver Alex Coleman. Senior tackles Cordell Chase and Jaylon Coopwood anchor the front, while making plays on defense. Improving Mineral Springs counters with the most team speed Earle has seen since its eight-point opening loss to Class 4A Helena. Junior TB/LB Tahji Beale (900 yards rushing) paces MS in rushing and tackles. MS junior QB Peyton Haddan has passed for more than 1,500 yards to junior RB Rayshawn Sanders, sophomore slotback Devon Swopes and senior Octavian Ceasar. Senior DT Camaron Butler (6-6, 275) and junior LB Peter Alexander (5-10, 250) lead a defense that held Hampton to 221 rushing and 12 passing yards last week in an 18-14 win.


No. 20 Salem at No. 18 PALESTINE-WHEATLEY (1):

Salem pulled off the biggest first-round upset in Class 2A last week, knocking off Hector 41-35 by converting on third and long multiple times. Salem faced fourth-and-16 from the Hector 17-yard line and senior QB Harrison Henley passed for a TD. It faced fourth-and-10 from the Hector 35-yard line and scored on a Henley underneath toss to the tight end. Salem junior Jordan Turner is a prolific playmaker at running back and linebacker. P-W rallied from a 21-0 first-quarter deficit last week to beat Mountain Pine 36-35 by recording two safeties in the final four minutes of the game. P-W senior RB Chris Jordan (1,986 rushing yards, 19 TDs) is the school's new single-season rushing record holder. Jordan needs two rushing TDs to break the school's single-season mark for that category. On defense, sophomore Graham Gordon has flourished this season at linebacker, filling in for injured all-state LB Cameron Thrash.


No. 3 RISON (8) at No. 9 Danville:

Rison played everyone in the second half last week, whipping Magazine 41-0 after leading 35-0 at halftime. Sophomore QB Jaylon Henry completed five passes for 130 yards and two TDs (to senior Spencer Trail and junior Malik Chavis). Henry got his first start at QB Week 9 vs. Hampton and responded with a 65-yard TD run on the first play from scrimmage. Danville dumped Magazine 27-12 Week 7, giving up two TD passes against reserves in the secondary. The Little Johns popped Poyen 36-6 last week when junior QB Preston Donnell completed 17 of 23 passes for 305 yards and three TDs. Danville, which lost the season-opener to Conway Christian 35-12, is completely healthy again except for one season-ending injury.


No. 8 Bearden at No. 6 FOREMAN (2):

See Game of the Week.

RIGHT SIDE OF BRACKET
No. 19 E. Poinsett County at No. 2 CAMDEN H. GROVE (21): EPC senior RB Eric Driver rushed for 219 yards last week in a 52-6 blowout of Lavaca, bumping him to 1,439 yards and 17 rushing TDs for the season. Yards should be more difficult to find this week at No. 2 Camden Harmony Grove, although the Hornets gave up 356 rushing yards Week 8 to Rison. EPC managed just 64 yards rushing and 70 passing in the regular-season finale at No. 4 Earle.


No. 15 Magnet Cove at No. 9 HAZEN (13):

No. 15 Magnet Cove boasts one of Class 2A's potent rushing attacks, averaging 332 yards per game. Junior Eli Dawson paces MC with 1,380 yards and 13 TDs in just eight games. Hazen counters with a defense that held Parkers Chapel to 30 rushing yards last week in a 30-6 victory. Magnet Cove's ball control often limits the number of possession for opponents. A week ago, penalties negated three Hazen TDs. Junior DE Kade Perry paces the Hazen defense with more than 120 stops, while sophomore Ay'Jon Green (1,134 yards) leads the team in rushing.


No. 17 Marked Tree at No. 1 MOUNT IDA (27):

Defending state champion Mount Ida grinding out 350 rushing yards and 44 points per game, while the defense allows 145 yards and 6.8 PPG. Mount Ida held Des Arc to 45 yards last week in a 45-0 win. MI crushed Spring Hill 54-13 Week 6; No. 17 Marked Tree smacked Spring Hill 56-19 last week. MT senior RB Paul Coleman has rushed for 1,580 yards this season. Classmate Julian Booker has passed for 1,174 yards and rushed for 546 yards.


No. 10 Mountainburg at No. 7 CONWAY CHRISTIAN (11):

Conway Christian has lost in the second round of the playoffs four of the past five years, reaching the semifinals in 2015. Mountainburg has not advanced past the second round of the playoffs since 2007 when it beat Cave City and Rison in the postseason as a member of Class 3A. Mountainburg punted just once last week in a 55-52 win over England with senior QB Robert Roxin and 1,000-yard RB Austin Taylor piling up the rushing yards. Mountainburg's defense allowed more than 500 yards, including 424 tandem yards by England senior athlete Darrius Clarkson. Conway Christian held England to 338 yards Week 6 in a 37-32 win. This matchup features two dandy QBs in Roxin and Conway Christian junior QB Jacob Wood, who completed 13 of 15 passes last week for 249 yards and a TD against Cross County. Wood ran for another 72 yards and three TDs.