3A Week 12 Rankings, Notes & Picks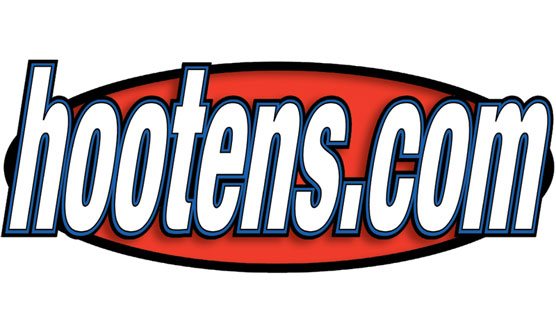 Hootens.com Rankings
Class 3A, Week 12, 2017
Copyright Hooten Publishing, Inc.

1. Junction City (10-0)
2. Charleston (11-0)
3. Prescott (10-1)
4. Mayflower (10-0)
5. Clinton (11-0)
6. Rivercrest (9-2)
7. McGehee (9-2)
8. Barton (10-1)
9. Osceola (9-2)
10. Elkins (9-2)
11. Melbourne (9-2)
12. Atkins (9-2)
13. Glen Rose (9-2)
14. H. Grove Haskell (8-3)
15. Newport (8-3)
16. Harding Academy (7-4)
17. Smackover (7-4)
18. Hoxie (6-5)
19. Fordyce (5-6)
20. Fouke (6-5)
21. Piggott (7-4)
22. Horatio (5-6)
23. Bald Knob (5-6)
24. Perryville (7-4)
25. Centerpoint (6-5)
26. Greenland (5-5)
27. Lamar (5-6)
28. Cedar Ridge (5-6)
30. Paris (4-7)
31. Yellville-Summit (4-7)
32. Gurdon (4-6)
33. Walnut Ridge (3-7)
34. Rose Bud (4-6)
35. Mountain View (3-8)
36. Cedarville (3-7)
37. Mansfield (2-8)
38. Manila (2-8)
39. Lake Village (1-8)
40. Episcopal (1-9)
41. Genoa Central (3-7)
42. Drew Central (2-8)
43. Bismarck (2-8)
44. Green Forest (2-8)
45. Marshall (0-10)
46. Marianna (1-9)
47. Corning (0-10)
48. Two Rivers (0-10)

HOOTENS.COM GAME OF THE WEEK
No. 8 Barton at No. 2 Charleston
Winner plays host to Prescott-Osceola victor. Schools have combined for 13 state championships and are a combined 21-1 this year. Charleston bested Barton 31-10 in the 2011 Class 3A state title game. Barton (eight titles) won 10 games this year for the first time since 2012 in last week's 40-33 win over Paris. The win was Barton's first postseason conquest since a 26-24 win over Lamar in 2013. Barton surges under first-year coach Clark McBride and is led by Bradley Smith and Wanya Wilkins, who landed on the Farm Bureau Insurance Award watch list. "They do everything right," McBride says of Charleston. "We're excited to see how we match up against one of the state's top programs."
Charleston (five titles) has won 21 straight home games dating to a 30-12 2015 Week 2 loss to Class 4A Prairie Grove. Charleston's 38-14 win over Mountain View last week was Coach Greg Kendrick's 60th victory at the school (record of 60-6). Farm Bureau Insurance Award candidates Sean Michael Flanagan, Mason Wisdom and Dain Young pace Charleston. Comparing scores: Barton beat Paris 40-33 last week and Charleston beat Paris 29-26 Week 5. Charleston competed against a similar offense to Barton's Week 9 in a 35-6 win at Perryville, though Barton offers more team speed. "Their execution out of the flexbone is superb," Kendrick says. "We have faced teams bigger than them, but none with the type of speed they have."

LAST WEEK
Hootens.com correctly picked 12 of 14 games (86 percent) involving Class 3A teams. For the season, hootens.com has correctly predicted 255 of 312 games (82 percent).

WEEK 12 PLAYOFF PREDICTIONS (favored team in CAPS followed by point spread)
TOP HALF OF BRACKET
Harding Academy at JUNCTION CITY (10): Winner advances to play H. Grove Haskell-Clinton victor. Comparing scores: Harding Academy smacked Smackover Week 2 49-21 and Junction City downed Smackover 36-14 Week 8. Harding Academy has won four straight games by a combined 141 points and the Wildcats have won 10 straight opening-round playoff games. Junction City alum and first-year coach Steven Jones is the first coach since Nashville's Mike Volarvich to finish his first year at a school 10-0 (Nashville won the Class 4A state title with a 15-0 record). Harding Academy can likely match Junction City's size up front, but the Dragons' team speed could be the deciding factor.
H. Grove Haskell at CLINTON (6): Winner advances to play Harding Academy-Junction City winner. H. Grove Haskell established a new school record for wins (eight) in last week's 26-20 victory at Hoxie. It was the school's second playoff win (31-20 at Mountain View in 2016). Clinton earned its first playoff win last week since 2014 in a 55-20 rout against Fouke. The Yellow Jackets rushed for 358 yards (7.8 yards per carry) against Fouke, its second-best rushing output of the year. H. Grove Haskell is playing with of a lot of confidence, but Clinton's home-field gives it the edge in a close game.
Barton at CHARLESTON (10): See Hootens.com Game of the Week.
PRESCOTT (7) at Osceola: Winner plays at Barton-Charleston victor. Osceola won its first playoff game since 2014 last week in a 52-7 rout over Cedar Ridge. Osceola's nine wins this year are its most since finishing 11-2-1 in 2009. Prescott won its sixth straight playoff game last week 30-18 over Piggott. The Curley Wolves have won 10 games or more four years in a row (combined record 47-4). Prescott playmakers Ka'Darius Pearson and Thomas Muldrow make the difference.

BOTTOM OF BRACKET
Smackover at MAYFLOWER (14): Winner plays Melbourne-Rivercrest victor. Smackover eliminated Lamar 49-28 last week behind Demarous White's 221 rushing yards and four TDs and Peyton Jones' two defensive scores. Mayflower finished its first perfect regular season in school history Week 10 and had a bye last week. The Eagles won their first league championship since 2008 this year. Comparing scores: Harding Academy smacked Smackover 49-21 Week 2 while Mayflower harassed Harding Academy 42-14 Week 7. Smackover could be sharper early in the game having played last week, but Mayflower's talented skill players help  the Eagles advance.
Melbourne at RIVERCREST (10): Winner plays Smackover-Mayflower winner. Schools split two conference meetings in 2014 and 2015. Melbourne won its first playoff game as a 1-3A member last week 26-16 over Perryville (3-3 in playoffs all time). Melbourne's nine wins tie the school record (2013 and 2014). Melbourne defensive lineman Michael Maisson recorded eight sacks this year. Rivercrest has advanced to the Class 3A quarterfinals the past two years. Rivercrest junior QB Demilon Brown completed nine of 13 passes last week for 127 yards and rushed for 153 yards in its 34-21 win over Bald Knob. Melbourne's explosive passing offense (285 yards per game) could struggle against a Rivercrest secondary that plays well in man coverage.
Newport at MCGEHEE (13): Winner plays Atkins-Elkins victor. Newport's 28-27 win at Glen Rose last week was the third time a No. 5 seed won an opening-round road game against a No. 1 seed last week since 2013 (2013 Earle over Fountain Lake 42-37 and 2016 H. Grove Haskell over Mountain View 31-20). Newport's special teams made the difference last week when senior playmaker Tyrdrell Fryar returned a kickoff 99 yards for a TD and the Greyhounds blocked an extra point. McGehee rolled up Horatio 44-14 last week, its first playoff win since 2014 (64-27 over Rivercrest). Junior QB Cory Smart completed seven of 13 passes for 131 yards and three TDs against Horatio. That added threat of the pass makes McGehee's offense even more dangerous.
Atkins at ELKINS (3): Winner plays Newport-McGehee victor. Atkins downed Yellville-Summit for the second time last week 43-6. Elkins rolled up 356 balanced yards (209 rushing and 147 passing) in last week's 44-30 win over Fordyce. Elkins' defense forced three turnovers and recorded two sacks. Atkins' balanced offense (1,970 rushing, 1,809 passing) keeps Elkins guessing, but the Elks' defensive line (15 sacks) makes the difference.