4A Week 12 Rankings, Notes & Picks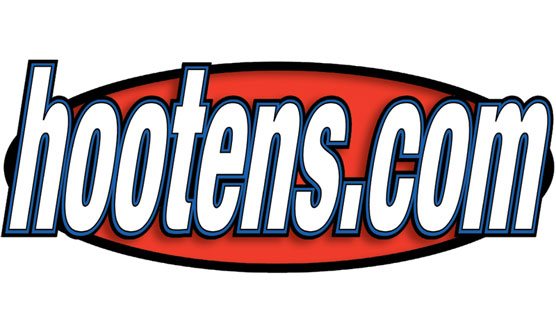 Hootens.com Rankings
Class 4A, Week 12, 2017
Copyright Hooten Publishing, Inc.

1. Warren (10-1)
2. Joe T. Robinson (10-0)
3. Arkadelphia (10-1)
4. Pea Ridge (10-1)
5. Prairie Grove (10-1)
6. Booneville (9-1)
7. Nashville (8-3)
8. Ozark (9-2)
9. Gosnell (8-3)
10. Southside Batesville (10-1)
11. Dardanelle (8-3)
12. Stuttgart (8-3)
13. Ashdown (8-3)
14. Heber Springs (8-3)
15. Hamburg (6-5)
16. Pocahontas (6-5)
17. Trumann (9-2)
18. Gravette (6-5)
19. Shiloh Christian (7-4)
20. Pottsville (6-5)
21. Riverview (7-4)
22. Jonesboro Westside (7-4)
23. Dumas (7-4)
24. Helena (6-5)
25. Bauxite (5-6)
26. Monticello (5-6)
27. Malvern (3-8)
28. Waldron (5-6)
29. Highland (3-8)
30. Gentry (5-6)
31. Crossett (3-8)
32. Star City (4-6)
33. Fountain Lake (4-6)
34. Dover (5-5)
35. Brookland (5-5)
36. Mena (3-7)
37. Lonoke (3-7)
38. Lincoln (3-7)
39. Harrisburg (3-7)
40. DeWitt (2-8)
41. CAC (1-9)
42. Huntsville (1-9)
43. Dollarway (0-9)
44. Berryville (1-9)
45. Subiaco Academy (2-8)
46. West Fork (0-10)
47. Cave City (0-10)
48. Baptist Prep (0-10)

HOOTENS.COM GAME OF THE WEEK
No. 7 Nashville at No. 6 Booneville
This is the eighth playoff meeting between these schools, with Nashville holding a 4-3 advantage. The Scrappers beat then No. 1 Booneville by 34 points in the 2005 quarterfinals, on their way to a state title. They also won by one point in overtime in the 1999 semifinals and by two points in the 1993 semifinals. Booneville beat Nashville 29-21 in the 2000 state title game and twice in the semifinals (12-0 in 978 and 42-12 in 2001).
Nashville has won five straight games this fall, knocking off Monticello a week ago by 40 points. The Scrappers average 49 points and 505 yards per game this fall. Senior receiver Domonick Kight powers the Scrappers with 48 receptions for 1,281 yards and 17 touchdowns. Senior quarterback Tyler Hanson has completed 163 of 278 passes (59 percent) for 2,772 yards and 26 TDs. Nashville traces its resurgence the past five weeks to improvement on defense. They haven't allowed a point in the second half the past month, holding Monticello to minus-10 yards after intermission. Sophomore linebacker Issac Johnson has 88 tackles this fall, including 10 tackles for loss. Junior Jordan White (110 tackles) and cornerback Jamarta Gilliam (25 tackles, three interceptions) anchor the secondary. Kight plays in the secondary "if we need him," Nashville coach Mike Volarvich says.
Booneville has won nine straight games since losing to 1-4A champ Pea Ridge 29-19 in the opener, after they led 19-0 in the first quarter. But the Bearcats might be rusty this week. They blasted West Fork and Subiaco Academy in the final two regular season games to earn last week's first-round playoff bye. Senior QB Brandon Ulmer missed Week 7 against Waldron with an MCL injury, but returned the next week in a one-point triumph over Dardanelle. Ulmer, an Arkansas State baseball commit, has passed for almost 700 yards this season, while junior running back Carson Ray has rushed for almost 600 yards while battling a knee injury. Junior lineman Noah Reyes presents problems "with a quick first step," Booneville coach Scott Hyatt says.

LAST WEEK
Hootens.com correctly predicted 11 of 14 games (79 percent). Hootens.com has correctly predicted 272 of 305 games (89 percent) this season.

WEEK 12 PREDICTIONS
TOP OF THE BRACKET
Dardanelle at JOE T. ROBINSON (17): Undefeated Joe T. Robinson owns wins over three teams still in the playoffs (Arkadelphia, Ashdown and Nashville). The Senators rush for 214 yards weekly. Senior Ceazar Warren has 100 carries for 985 yards and 14 TDs, while Andre Bradley averages 8.3 ypc and has nine TDs. Senior Nathan Page focused on defense early in the season, but shined at receiver Week 10 against Mena with three catches for 114 yards and three TDs. Dardanelle senior QB Elyas Carter had 13 carries for 75 yards and a TD and passed for 121 yards in last week's 32-point win over Riverview. Carter had 13 tackles at safety, forced a fumble and intercepted a pass. Senior linebacker Tate Vestal paces the Sand Lizards with 138 stops this season. Senior kicker Temo Martinez has nailed all 51 extra point attempts and seven field goals.
Heber Springs at GOSNELL (2): 3-4A champion Gosnell easily disposed of favored Malvern last week by 37 points. The Pirates ran for 399 yards and seven TDs against Malvern with siblings CaDarius and JyDarian Young combining for 267 yards. Heber Springs senior Jacob Bremmon returned three kickoffs for TDs, including the 90-yard game-winner with 1:57 left, in last week's three-point triumph at Gravette. Bremmon then intercepted a pass in the end zone to seal the triumph, his 13th interception of the season. He also caught a 69-yard TD pass and his 51-yard punt return set up a short TD early in the fourth quarter.
Ozark at WARREN (16): This is the first meeting since Ozark won 50-18 in the second round in 2000. The Hillbillies finished second in the 4-4A this fall, winning six straight games by an average of 43-14. Hillbilly junior Eddie Graham ran for two TDs (eight TDs this season) in last week's 35-point win over Crossett. Graham also had two interceptions, returning one 76 yards for a TD. Warren has won 10 straight games. Junior QB J'Malachi Kinnard threw three TD passes in the first half of last week's 34-point win over Highland. Junior Treylon Burks caught two TD passes, returned a punt 55 yards for a TD and an interception 30 yards for another score.
STUTTGART (1) at Prairie Grove: This is a rematch from the 2012 semifinals, which Stuttgart won 32-15 on its way to the state title. Both teams tied for league titles this season, but were awarded No. 2 seeds based on the points tie-breaker system. Stuttgart silenced Shiloh Christian last week by 21 points, while Prairie Grove beat the Saints in Week 6 35-21. Stuttgart senior Kirk Hughes ran for a pair of TDs against Shiloh Christian, while junior tight end Davion Graham caught five passes. Junior defensive end David Walker had three sacks. Prairie Grove recovered three onside kicks in last week's 35-point win over Pottsville. Senior Anthony Johnson ran in four TDs.

BOTTOM OF THE BRACKET
NASHVILLE (1) at Booneville: Hootens.com Class 4A Game of the Week.
Hamburg at PEA RIDGE (11): These teams meet for the third time in 51 weeks, with Pea Ridge winning the other two (36-24 in last year's quarterfinals and 50-30 in this year's opener). Pea Ridge senior running back Drew Winn ran 27 times for 228 yards and three TDs in last week's 40-point win over Waldron, while senior QB Jakota Sainsbury hit seven of 10 passes for 189 yards and three TDs. Hamburg trailed Jonesboro Westside 7-0 in the third quarter last week before scoring two quick TDs, then blocking a punt for another score in a 10-minute span for a 20-7 triumph. Junior tackle Gage Price blocked the punt and had two sacks.
ARKADELPHIA (13) at Southside Batesville: Arkadelphia didn't play last week after Helena was involved in a three-bus accident Friday afternoon and forfeited Saturday. Arkadelphia starts five seniors on the offensive line and the Badgers haven't lost with junior running back Zion Hatley healthy (missed Joe T. Robinson game). Southside Batesville continues setting school records (first conference championship, first home playoff win and 10 victories). Junior QB Koby Rich has passed for 1,731 yards and 23 TDs this season, while junior Caden Huskey has rushed for 549 yards and 12 TDs and caught four TD passes. He has 112 tackles and three interceptions at safety. Junior Brayden Duncan ran 15 times for 180 yards in last week's 29-point win over Gentry. Duncan also caught a TD pass and returned a kickoff 80 yards for another.
Pocahontas at ASHDOWN (8): Both teams have been slowed by injuries. Pocahontas junior QB Devon Adams ran, with a sprained ankle, for 169 yards in last week's 40-point win at Dumas. Adams has passed for 1,821 yards (only 26 last week) this year and rushed for 1,381 yards. Pocahontas' D has gotten better the past six weeks shuffling positions. "We don't even look like the same team that lost to Trumann (49-25 Week 4) and Gosnell (26-19 Week 8). Senior Travis Whiley and junior Aaron Wagner man the outside linebacker spots, funneling plays to senior inside linebacker Jayden Young and sophomore Logan Lewallen. Ashdown QB Jaden Hill (collarbone) and receiver/safety LaDarius Bishop (ankle), both Division I prospects with SEC offers, are out of the season, along with senior defensive end Chris Oglesby (ACL). Freshman QB Braylon Bishop started his first game last week at Trumann, throwing a pair of TD passes and running for another in the first half. Senior Tre Green has rushed for more than 1,200 yards and 17 TDs this year, while senior middle linebacker Alex Day has 130 tackles. "They are the best defense we've played," Pocahontas coach Charles Baty says.