6A Week 12 Rankings, Notes & Picks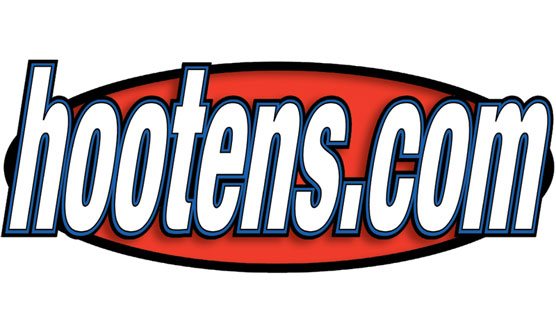 Hootens.com Rankings
Class 6A, Week 12, 2017
Copyright Hooten Publishing, Inc.

1. Greenwood (10-0)
2. El Dorado (9-1)
3. Pine Bluff (9-1)
4. West Memphis (9-1)
5. Searcy (9-2)
6. Benton (7-4)
7. Texarkana (6-5)
8. Russellville (6-5)
9. Lake Hamilton (5-6)
10. Marion (5-6) 
11. Jonesboro (5-6)
12. Jacksonville (3-8)
13. Siloam Springs (2-8)
14. Mountain Home (1-9)
15. Sheridan (0-10)
16. LR Hall (1-9)

GAME OF THE WEEK
No. 6 Benton at No. 4 West Memphis
Winner advances to semifinals to play Texarkana-Greenwood winner. West Memphis bested Benton in the playoffs in 2004 (44-14) and 2006 (30-15). Benton seeks its fourth consecutive semifinal trip, including a state runner-up finish in 2014. "We're pretty proud of that," second-year Benton coach Brad Harris says. "It means something to be able to practice Thanksgiving week." Battered Benton had 30 players miss at least one game to injury this year, and 17 players did not dress in last week's 42-0 win over Jacksonville. "The injuries have affected our confidence more than anything," Harris says. "Moving guys around so much keeps us from playing the same position two weeks in a row and we don't play as fast."
West Memphis earned a second-place finish in the 6A East and a first-round bye. West Memphis rallied past Mountain Home in the second half Week 10 for a 44-23 victory. Benton has faced a tougher schedule (losses to Class 7A power Bryant, No. 1 Greenwood and No. 2 El Dorado), and the Panthers' best win was a 38-19 win over Texarkana Week 6. West Memphis' best win is a 36-21 Week 5 win at Searcy but Pine Bluff limited West Memphis to 145 yards and nine first downs in a 33-7 defeat Week 9. West Memphis has won six straight games at Hamilton-Shultz Field, including a 29-15 playoff conquest of Texarkana last year. Benton's balanced offense (234 rushing yards, 221 passing) and size should advance the Panthers.

LAST WEEK
Hootens.com correctly predicted the winners in four of four games (100 percent) last week involving 6A teams. For the season, hootens.com has correctly picked 79 of 92 games (86 percent).

WEEK 12 PREDICTIONS (favored team in CAPS followed by point spread)
TOP HALF OF BRACKET
Russellville at PINE BLUFF (14): Winner advances to semifinals to play Searcy-El Dorado victor. Teams have combined to win the past three Class 6A state titles. Russellville erased a 20-6 halftime deficit to down Jonesboro 36-29 last week. Senior playmaker Ryan Talley ran for two TDs, threw another to Marquis Peters and James Escue scored on a blocked punt. The Cyclones have won their past four playoff games, including a 3-0 mark en route to last year's Class 6A state title. Pine Bluff won the 6A East outright and received a bye last week. The Zebras have advanced to eight consecutive semifinals and have played for state titles five times in that span with wins in 2014 and 2015. The Zebras have won nine straight games since a 20-12 Week 1 loss to Cabot. Pine Bluff seems to be improving each week with a veteran offensive line and sophomore QB Tyler Foots.
Searcy at EL DORADO (10): Winner advances to semifinals to play Russellville-Pine Bluff winner. El Dorado slammed Searcy 43-20 in the second round of the 2012 playoffs. Searcy has nine wins for the first time since 2011 after last week's 35-22 win over Lake Hamilton. Searcy racked up 530 yards of offense while limiting Lake Hamilton to 315 yards. Searcy QB Mason Schucker passed for 297 yards and three TDs (to three receivers) and added a 52-yard TD run and defensive back Bobby Graham intercepted three passes. El Dorado's only loss this year was Week 5 at Greenwood and the Wildcats enjoyed a first-round bye last week. The Wildcats have won five straight home games and surrender only 17.2 PPG behind Farm Bureau Insurance Award watch list members Tyrek Rucks and Mon'Tre Marshall. Searcy arrives with confidence this week, but El Dorado should be rested and ready for the Lions.

BOTTOM HALF OF BRACKET
Texarkana at GREENWOOD (17): Winner advances to semifinals to play Benton-West Memphis winner. Greenwood won at Texarkana 38-17 Week 4, but the Razorbacks led 17-13 at halftime. Texarkana forced three turnovers to erase a 14-7 halftime deficit last week at Marion in a 23-14 win. Greenwood won the 6A West outright and earned a first-round bye last week. The Bulldogs have won 19 straight home games dating to a 24-14 loss to El Dorado in the second round of the 2014 playoffs. Greenwood is the top scoring offense (44 PPG) and best scoring defense (12 PPG) in Class 6A.
BENTON (3) at West Memphis: See Hootens.com Game of the Week.