Class 2A Week 12 Rankings, Notes & Picks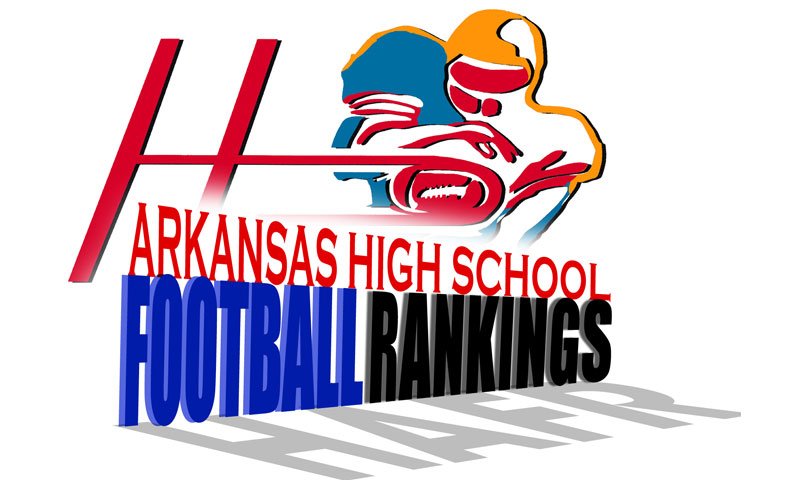 hootens.com Rankings
Class 2A, Week 12, 2020
Copyright Hooten Publishing, Inc.

1. Fordyce (11-0)
2. Gurdon (8-1)
3. Junction City (7-2)
4. Poyen (9-1)
5. Des Arc (10-0)
6. Dierks (9-1)
7. Clarendon (7-2)
8. Bigelow (11-0)
9. Hampton (6-5)
10. E. Poinsett County (8-3)
11. McCrory (5-3)
12. Foreman (5-5)
13. Magazine (9-2)
14. Hector (5-5)
15. Cross County (5-3)
16. Mount Ida (5-6)
17. Quitman (6-5)
18. Carlisle (5-7)
19. Magnet Cove (4-6)
20. Hazen (4-5)
21. Murfreesboro (5-6)
22. Marked Tree (2-5)
23. Bearden (4-7)
24. Mineral Springs (3-8)
25. Earle (2-6)
26. Mountainburg (3-6)
27. Parkers Chapel (2-9)
28. Yellville-Summit (3-7)
29. J.C. Westside (2-7)
30. Strong (1-7)
31. Cedar Ridge (1-7)
32. England (1-9)
33. Cutter M Star (0-10)
34. Marvell (1-7)
35. Lafayette County (1-7)
36. Conway Christian (0-9)

GAME OF THE WEEK
No. 4 Poyen at No. 6 Dierks
This is a rematch of a Week 4 non-conference clash won by host Poyen 21-12. In a statistically even game, Poyen limited Dierks (minus then-injured FB Andrew Kirby) to 198 rushing yards and forced three turnovers. Poyen also committed three turnovers, but junior RB Blake Rhodes and senior QB Jaxson Carter combined for 247 rushing yards. Carter ran for all three TDs but did not complete a pass against Dierks. This season, Carter has passed for 1,184 yards and 18 TDs with four INTs. Senior WR Brandon Sanchez averages 30 yards per reception but has caught just one pass in each of the past three outings while drawing double or triple coverage. Carter and Rhodes have carried fourth-ranked Poyen with their legs. Rhodes ran for 135 yards and two TDs last week in a 42-8 win over Cedar Ridge. He has rushed for 926 yards and eight TDs this season. While Kirby has returned as Dierks' 230-pound fullback, sophomore halfback Konnor Shelton has gotten most of the work, including 27 totes for 139 yards and TD in Dierks' last true test, a 24-18 win over Mneral Springs. Poyen junior LB Tony Nannemann leads the Indians in tackles, while Dierks senior LB Austin Hanson paces the sixth-ranked Outlaws in stops. A week ago, Dierks held Mountainburg to 85 yards and intercepted three passes in a 50-0 beatdown.
Watch extended highlights of Poyen regular-season wins over Dierks HERE, win at Drew Central HERE and loss at Gurdon HERE.

LAST WEEK
Hootens.com correctly picked 13 of 14 games (93 percent) involving Class 2A teams. It is 178 of 208 (86 percent) for the season.

WEEK 12 PLAYOFF PREDICTIONS (favored team in CAPS)
TOP OF BRACKET
Mount Ida at DES ARC (27): This is a rematch of a Week 5 non-conference game won by host Des Arc 47-14. No. 5 Des Arc amassed 302 rushing yards and limited Mount Ida to 63 yards in the first half of that blowout. Watch extended highlights of Des Arc wins over Clarendon HERE and Marvell HERE.One year removed from a 2-8 campaign, Mount Ida won its first-round playoff game last week over Bearden 30-18. Junior Baylor Bates carried 15 times for 111 yards and two TDs, bringing his season totals to 864 yards and 14 TDs. Sophomore Jack Hoeksema has rushed for 600 yards and recorded 75 tackles and eight INTs. Junior LB Blake Collum has logged a team-high 85 tackles with seven TFL, two FRs and two INTs.
HAMPTON (4) at Bigelow: No. 8 Bigelow, the coaches' pick to finish next to last in the preseason 4-2A poll, pulled away from England (1-9) in the second half last week to win 49-20 after being tied 14-14 at halftime. Bigelow rushed for 301 yards and six TDs, led by senior Brayden Jones' 121 yards and three TDs on 17 attempts. Bigelow, the 4-2A champion, held England to 25 rushing yards on 30 attempts. Senior DE Vincent Hurtado made 11 tackles and forced three fumbles. Watch extended highlights of Bigelow wins over England HERE, Conway Christian HERE and J.C. Westside HERE. Hampton, led by 11 seniors, has won three of the past five games and pushed No. 3 Junction City in a 30-22 loss. It got past Cross County 32-26 last week on the road when senior workhorse Cymeon McRae carried 25 times for 127 yards and three TDs. Sophomore Zy Johnson ran 16 times for 100 yards, and senior Easton Welch picked up 114 yards and a TD on nine carries. Welch caught eight passes for 71 yards, and he blocked a punt that senior lineman Garrett Clontz recovered for a TD. Johnson logged 12 tackles and a FF, while McRae tallied 10 stops. Hampton reached the second round of the playoffs in 2019, the quarterfinals in 2018, first round in 2017 and the state finals in 2016. Bigelow's victory last week marked its first in the postseason since 2012.
POYEN (2) at Dierks: See Game of the Week.
JUNCTION CITY (6) at McCrory: Second meeting all time with Junction City winning the first, 37-8 in the 2018 playoffs. The third-ranked Dragons mauled 3-2A member Marked Tree 38-0 last week by rushing for 273 yards. Senior Jamal Johnson, on the Farm Bureau Insurance Awards watch list for Class 2A Defensive Player of the Year, carried 16 times for 128 yards and a TD. Junior A.J. Ivory ran 10 times for 113 yards and three TDs. McCrory, which was idle Week 10, looked like Class 2A's preseason No. 6 team last week when it buried Magnet Cove by halftime and won 52-12. A late-blooming offensive line cleared the way for junior Reid Kennon's 165 yards and a TD on 14 carries. Junior QB Cason Campbell completed 13 of 20 passes for 166 yards and two TDs with an interception. Kennon and fellow junior lB Lathan Briley collected nine and eight tackles, respectively. Sophomore LaCoya Tucker turned three carries into 74 yards and a TD, and he logged seven tackles at LB. McCrory beat Marked Tree 52-36 Week 4.
Watch extended highlights of Junction City's win earlier this season over Foreman HERE, McCrory's loss to Clarendon HERE and last week's win over Magnet Cove HERE.

BOTTOM OF BRACKET
Carlisle at GURDON (2): Carlisle forfeited this game on Friday. No. 2 Gurdon had a bye last week, while Carlisle won a shootout with Mineral Springs 72-50 by rushing for 544 yards. Sophomore Jason Sullivan carried 19 times for 202 yards and five TDs, bringing his season total to 1,581 yards. Senior Collin Jinks (1,193 yards) and freshman Devin Cooney also topped 100 yards last week. Gurdon's first-team defense has allowed one meaningful TD this year to a 2A opponent, Poyen Week 8. Gurdon defeated Mineral Springs 48-16 Week 3. Watch extended highlights of Gurdon wins over Magnet Cove HERE, Poyen HERE, and loss to Prescott HERE.
Quitman at E. POINSETT COUNTY (6): 3-2A champion EPC received a first-round forfeit last week from J.C. Westside. EPC senior QB Preston Rains likely earns consecutive all-state honors after leading the Warriors to their first conference title since 2014. Rains has passed for 1,276 yards and 12 TDs. He has rushed for a team-high 670 yards and 11 TDs. Senior WR Deuce Moore has caught 56 passes for 998 yards and 11 TDs. Quitman notched its first playoff win in 13 years of varsity football last week by rolling up 393 yards and scoring TDs on eight consecutive possessions in a 54-30 win (41-8 at halftime) over Murfreesboro. Junior QB Will Litton carried 28 times for 229 yards and six TDs, upping his season totals to 1,157 rushing yards and 20 TDs. He has passed for 1,949 yards and 17 TDs. 
Clarendon at FORDYCE (31): This is a rematch of a Week 4 non-conference game won by No. 1 Fordyce 51-16 at Clarendon. Clarendon junior ATH Quincey McAadoo managed 52 rushing yards, 49 receiving yards and nine tackles in the loss. Fordyce senior ATH Ja'Quez Cross ran for 113 yards and a TD, while senior Gary Lewis carried 18 times for 78 yards and three TDs. Cross (171 all-purpose yards per game) has scored 26 TDs this fall in limited snaps in blowout wins. Neither team played last week when Earle forfeited to Fordyce, and Parkers Chapel forfeited to Clarendon. Watch extended highlights from earlier this season of Clarendon's win over McCrory HERE and loss to Des Arc HERE. Watch extended highlights from earlier this season of Fordyce wins over Rison HERE and Monticello HERE.
FOREMAN (2) at Magazine: Common opponent: Magazine defeated Hector 46-42 Week 6. Foreman moved past Hector 32-26 last week despite eight bobbled snaps resulting in one lost fumble. Foreman senior ATH turned QB Quincy Robinson ran nine times for for 94 yards, and he intercepted a pass. Senior RB Javon Allen and freshman Tyrance Marks rushed for 165 and 168 yards, respectively, behind one of the bigger lines in the state. Allen ran for two TDs, while Marks ran for three TDs. Magazine rallied past Hazen last week after trailing 22-6 at halftime. Senior RB Kobe Faughn ran for 202 yards and a TD to top 1,400 rushing yards this season. Faughn broke the school's single-season rushing record held since 2010 by now HC Ryan Chambers. Faughn leads the Rattlers with more than 110 tackles as a linebacker. Watch extended highlights of Foreman's loss earlier this season at Junction City HERE, Foreman's win at Mineral Springs HERE and Magazine's win at Cutter Morning Star HERE.