Class 6A Week 12 Rankings, Notes & Picks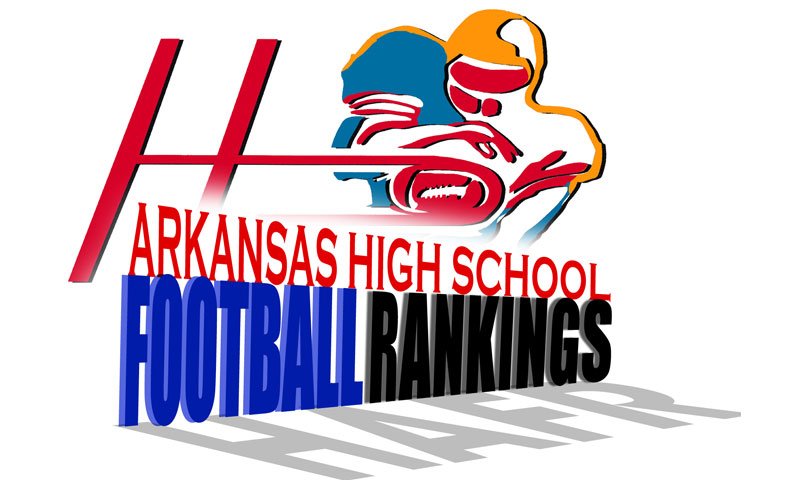 hootens.com Rankings
Class 6A, Week 12, 2020
Copyright Hooten Publishing, Inc.

1. Greenwood (11-0)
2. Lake Hamilton (9-1)
3. LR Parkview (8-1)
4. Sylvan Hills (8-3)
5. Benton (6-5)
6. El Dorado (5-4)
7. Jonesboro (6-4)
8. Mountain Home (6-5)
9.  Van Buren (4-7)
10. Siloam Springs (4-7)
11. Pine Bluff (4-4)
12. Searcy (4-7)
13. Marion (3-7)
14. Sheridan (2-9)
15. West Memphis (2-9)
16. Russellville (1-10)

HOOTENS.COM GAME OF THE WEEK
No. 3 Little Rock Parkview at No. 4 Sylvan Hills
Two of the top scoring defenses in Class 6A. Parkview allows 11 points per game and Sylvan Hills surrenders 15 PPG. Sylvan Hills routed Russellville 54-19 last Friday when six Bears ran for TDs and sophomore Bryan Gonzalez kicked a 31-yard field goal. The Bears led 44-6 at halftime. Sylvan Hills' eight wins are its most since earning nine victories in 2016. A stable of Sylvan Hills 'backs (Taevion Cunningham, Shajuan Esteen and Keshaun Jackson) spark the Flexbone with junior QB Corey Washington.
Parkview led 14-7 at halftime last week against Searcy en route to a 42-7 final. Parkview senior QB Landon Rogers ran for 173 yards and five TDs against Searcy. Junior James Jointer (103 yards rushing and a TD) and Willie Eackles (68 yards) helped Parkview crack 300 rushing yards. Rogers has verbally committed to the University of Arkansas and Jointer has a scholarship offer from the Hogs. Parkview allowed Searcy less than 140 yards.
Sylvan Hills pounded Parkview 47-21 in 2017, the last meeting of these schools. 
LAST WEEK
Hootens.com correctly predicted six of seven winners (86 percent) in games involving Class 6A teams. Hootens.com correctly predicted 85 of 105 winners (81 percent) in games involving 6A teams this season.

WEEK 12 PREDICTIONS (favored teams in CAPS followed by point spread)
TOP HALF OF BRACKET
Mountain Home at GREENWOOD (30): Greenwood rolled Mountain Home 40-7 Week 5. League coaches picked Mountain Home last in this summer's Hooten's Arkansas Football magazine. The Bombers responded by earning the No. 5 playoff seed and rallying from a 14-0 third-quarter deficit for a 24-20 victory last week at Pine Bluff, Mountain Home's first playoff win since 2006. Senior Gage Hershberger ran 11 yards for the game-winning TD with 1:09 left in regulation last week at Pine Bluff. Greenwood dazzled in last week's 55-7 victory over West Memphis, scoring the game's final 48 points, which included 27 points in the second quarter (20 in a four-minute span). Greenwood rolled up 440 balanced (234 passing and 206 rushing) against West Memphis, including senior tailback Hunter Wilkinson's 122 yards and three TDs. The Greenwood defense allowed just 155 yards and returned a pair of interceptions for scores. Watch extended highlights of Greenwood's win earlier this season over Choctaw, Okla. HERE.
VAN BUREN (21) at Marion: Marion is in the quarterfinals for the second time in three seasons and third time since 2015. Benton forfeited its first-round game last week with Marion due to covid-19 protocols. Marion senior QB Daedrick Cail is the school's all-time passing leader (6,357 yards and 62 TDs). Junior Cam Anderson averages more than 5 yards per carry with four TDs this fall. Senior Tajiri Ellis leads Marion receivers with 28 receptions for 509 yards and five scores. Seniors Drew Granger and Jaqualyn Daniel pace Marion with 57 and 50 tackles, respectively. Daniel has recorded eight sacks this fall. Van Buren has played its three best games of the year the past three weeks, cresting with last week's 37-14 rout at East No. 2 seed Jonesboro. It was Van Buren's first playoff win since 2010 (41-14 against Benton). Van Buren sophomore Chi Henry caught three TD passes at Jonesboro from senior signal-caller Gary Phillips. Van Buren scored the last 24 points unanswered.

BOTTOM OF THE BRACKET 
LR Parkview at SYLVAN HILLS (1): See Hootens.com Game of the Week.
El Dorado at LAKE HAMILTON (7): El Dorado is averaging 41 points per game since the start of league play Week 4. The Wildcats have won five out of six, including a 54-33 victory a week ago over Siloam Springs. El Dorado blitzed Siloam Springs, leading 47-17 at halftime. El Dorado splits snaps at QB between senior Eli Shepherd, who completed six of eight throws for 78 yards and a TD against Siloam, and junior Sharmon Rester (seven of nine for 248 yards and four scores against Siloam Springs). El Dorado rushed for 246 yards and three TDs last week. Junior R.J. Thomas snagged five passes for 138 yards and a TD. Junior Mario Ganter intercepted two passes for El Dorado. Lake Hamilton pulled out a back-and-forth contest last week with a 49-36 victory over Sheridan. Lake Hamilton senior QB Layne Warrick played for the first time this season against Sheridan and completed two of three passes for 30 yards and a TD. The Wolves ran for 372 yards and six scores against Sheridan. Seniors Izaiah Clenney and James Singleton paced the Hamilton defense with nine tackles apiece. Watch extended highlights of Lake Hamilton's win earlier this season over rival HS Lakeside HERE.