Class 5A Week 12 Rankings, Notes & Picks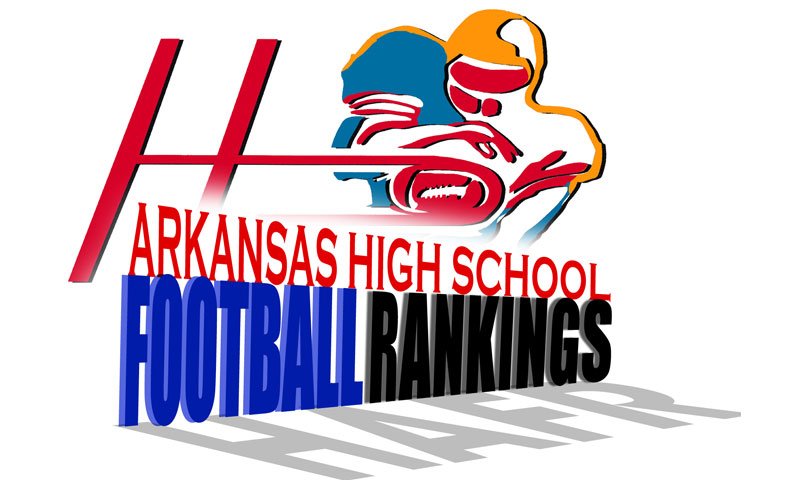 Hootens.com Rankings
Class 5A, Week 12, 2019
Copyright Hooten Publishing, Inc. 

1. LR Christian (11-0)
2. Harrison (11-0)
3. Pulaski Academy (9-2)
4. Morrilton (7-4)
5. Texarkana (7-3)
6. Wynne (7-4)
7. White Hall (7-4)
8. Alma (5-6)
9. Valley View (10-1)
10. Maumelle (8-3)
11. HS Lakeside (8-3)
12. Vilonia (7-4)
13. Forrest City (8-3)
14. Magnolia (7-4)
15. Camden Fairview (6-4)
16. Batesville (5-6)
17. Hot Springs (5-5)
18. LR Parkview (4-6)
19. Nettleton (6-4)
20. Watson Chapel (5-5)
21. LR McClellan (4-6)
22. Greenbrier (5-5)
23. Farmington (6-4)
24. Blytheville (3-7)
25. Clarksville (4-6)
26. Greene County Tech (2-8)
27. Beebe (2-8)
28. Hope (1-9)
29. Paragould (0-10)
30. Huntsville (1-9)
31. De Queen (0-10)
32. LR Fair (0-10)

HOOTENS.COM GAME OF THE WEEK
No. 3 Pulaski Academy at No. 2 Harrison
These teams meet in the playoffs for the third straight season. Pulaski Academy won 75-54 in the semifinals a year ago and 57-20 in the 2017 quarterfinals. "They gave us all we wanted last year, and they were all juniors," Coach Kevin Kelley says. Kelley won his 200th career game last week (200-29-1 record) when the Bruins blasted Magnolia 63-34.
The Bruins have won six straight games this season since losing Week 5 at LR Christian by two points. They put up a state-best 635 yards per game this fall. Senior quarterback Braden Bratcher completes 69 percent of his passes (237 of 344) for 3,992 yards and 38 touchdowns with only seven interceptions. The dual threat has also rushed for 552 yards and six TDs. Sophomore Joe Himon paces the attack with 92 carries for 1,002 yards (10.9 yards per carry) and 13 TDs. Himon also has 34 catches for 597 yards and three TDs and he's returned four kickoffs for TDs. Twelve Bruins have double digit receptions, including senior Mason Kolb (51 catches, 859 yards and eight TDs). Senior Andrew Cobb has just three TD catches this year, but averages 19 yards per catch "and always seems to play his best in our big games," Kelley says.
Senior cornerbacks Clay James and Trent Sawyer are leaders for the defense. James has 30 tackles and four interceptions, while Sawyer "shuts down his side of the field," Kelley says. Junior linebacker Futa Shinkawa (5-9, 140) has 105 tackles, including 14 tackles for loss. 
Harrison has prepped for this game for almost a year. "We've taken steps for our defense to be championship caliber," Harrison coach Joel Wells says. "Our players don't have a fear of Pulaski Academy, but we respect them. To get to their level, you've got to see their level, and we've seen it for two years."
The undefeated Goblins outscore opponents 39-11 and put up 341 yards weekly. Senior QB Ben Johnson and running back Gabe Huskey "are workhorses," Kelley says. "If one were to go down, the other would pick up the slack." Johnson has passed for 683 yards and 10 TDs this year, while rushing for 570 yards and seven TDs. Huskey has rushed for 1,525 yards and 29 TDs in 2019, and he needs 11 TDs to eclipse Cedric Houston for the most in state history. The Goblins have sharpened their passing attack the past month, and average 18 yards per catch this fall. Senior linebacker Brooks Both has 109 tackles and 2.5 sacks, while senior inside linebacker Bryant Ulrich averages 6.6 tackles per game and has forced three fumbles.

LAST WEEK
Hootens.com correctly predicted four of eight games last week. Hootens.com has picked 167 of 206 games (81 percent) this season.

WEEK 12 PREDICTIONS (favored team in ALL CAPS)
TOP OF THE PLAYOFF BRACKET
PULASKI ACADEMY (2) at Harrison: Hootens.com Class 5A Game of the Week.
MORRILTON (8) at Texarkana: Texarkana returns to the quarterfinals for the second straight season (lost to eventual state champion LR Christian by 24 points last year) after last week's 24-21 win over favored Maumelle when Christian Stewart kicked the winning 34-yard field goal in the fourth quarter. Junior QB Braylon Bishop ran for a pair of TDs and passed for 100 yards, while junior Torie Blair picked up 66 yards against eight- and nine-man defensive fronts. Morrilton is in the quarterfinals for the third straight year. The Devil Dogs average 38 points and 390 yards per game. Senior QB Jacolby Criswell ran for three TDs and passed for two more in last week's 37-27 win at previously unbeaten Valley View. Criswell completes 67 percent of his passes for 2,602 yards and 26 TDs with only three interceptions, and the dual threat has rushed for 992 yards and 14 TDs. Junior Reggie Toney (51 catches, 846 yards and nine TDs) and senior Lamar Wofford (48 catches, 628 yards and seven TDs) are Criswell's top targets.

BOTTOM OF THE PLAYOFF BRACKET
WHITE HALL (7) at Alma: Alma rallied from a 13-point deficit in the final 4:56 last week to stun Forrest City 34-33. Senior QB Landon Blair threw a 44-yard TD pass to senior Grayson Bailey with almost four minutes left, then Blair scored the winning TD run in the final seconds. Blair has rushed for a team-best eight TDs this year, and passed for 1,199 yards and 10 TDs this year, while Bailey has 35 catches for 603 yards and six TDs. White Hall, the 5A Central No. 4 seed, mercy-ruled 5A South champion Hot Springs Lakeside 35-0 a week ago. Senior Donte Buckner ran 22 times for 146 yards and three TDs, while the D held HS Lakeside to 74 yards passing. Buckner paces the Bulldogs this year with 205 carries for 1,635 yards and 24 TDs, while sophomore QB Matthew Martinez has passed for 936 yards.  
Wynne at LR CHRISTIAN (14): This is a rematch from the 2017 first round, when Wynne ripped the Warriors 56-42. Wynne never punted and chewed the clock with effective runs. Wynne staggered in the playoffs as a No. 3 seed (closed the regular-season with losses to Forrest City 33-16 and Nettleton 64-57) but upended Vilonia 46-45 in overtime a week ago. Senior QB Holden Parker has rushed for almost 1,000 yards this year (missed Forrest City game with a back injury). Wynne fullback Kamryn Speed ran for a pair of first half TDs, but cramped up in the second half, allowing junior Materius Ross to take over with hard runs. Sophomore Devin Holmes caught the tying TD pass last week late in the fourth quarter, and he makes plays on defense at outside linebacker and safety. Sophomore linebacker Tim Watson (5-8, 155) paces the Yellowjackets with almost 100 tackles, while classmate Trey Holmes has played well. Undefeated LR Christian outscores opponents 48-18 a game. The Warriors trailed Camden Fairview 14-13 late in the first half last week before pulling away 36-14. Senior receiver Chris Hightower has 42 catches for 940 yards and 11 TDs and he averages 8.5 yards per carry. Senior QB Akeem Gilmore has passed for 1,863 yards and 21 TDs with six interceptions, and rushed for 635 yards and eight TDs. Bullish senior Kendel Givens has rushed for 842 yards and 13 TDs this year and caught 18 passes for 293 yards and three TDs. LR Christian's improved and versatile defense bases out of a 4-3 scheme, but can jump into five-and six-man fronts to slow the run-heavy Yellowjackets. The attacking Warriors forced three turnovers last week against Camden Fairview. Senior linebacker Jackson Woodard has a team-high 98 tackles, while junior Corey Platt has 96 stops. Woodard has forced four fumbles, while Woodard has four interceptions.