Class 7A Week 12 Rankings, Notes & Picks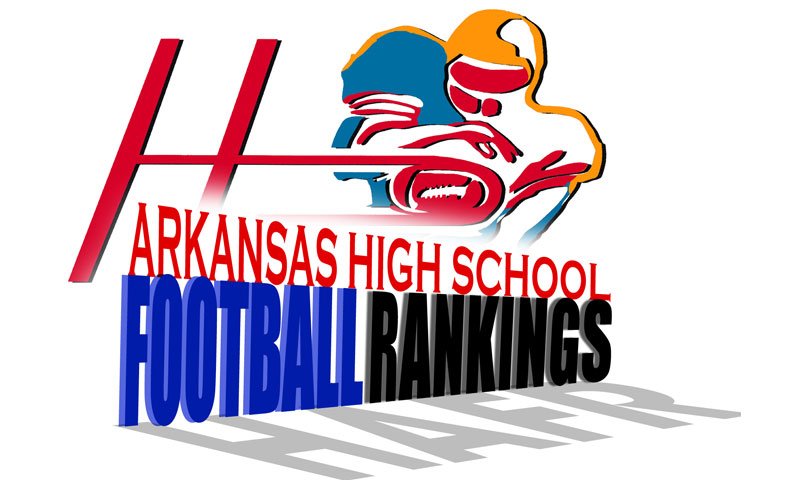 Hootens.com Rankings
Class 7A, Week 12, 2019
Copyright Hooten Publishing, Inc.

1. Bryant (10-0)
2. Bentonville (10-0)
3. North LR (7-3)
4. Conway (8-3)
5. LR Catholic (7-4)
6. Bentonville West (6-4)
7. Har-Ber (8-3)
8. Fayetteville (6-5)
9. Cabot (6-5)
10. LR Central (6-5)
11. Van Buren (6-5)
12. FS Northside (3-7)
13. Rogers (2-8)
14. Springdale (3-7)
15. FS Southside (2-8)
16. Heritage (0-10)

HOOTENS.COM GAME OF THE WEEK
No. 4 Conway at No. 6 Bentonville West
Conway aims for its second semifinal appearance in three years and to tally nine wins for the third straight season. The Wampus Cats outscore opponents 33-23 weekly, bolstered by last week's 63-21 win over Rogers in the first round. Conway gains 176 yards rushing and 145 passing with senior QB Nick McCuin (6-2, 175) completing 52 percent of his passes this season for 1,736 yards, 14 touchdowns and 11 interceptions.
Bentonville West had a first-round bye despite losing its final two games of the regular season at Van Buren 35-30 and to rival Bentonville 30-7. West outscored opponents 32-25 weekly during the regular season, posting 368 yards (194 passing) per outing. It's other losses were at Oklahoma powerhouse Owasso 47-34 and at No. 1 Bryant where it trailed 35-0 by halftime. Bryant also beat Conway 42-7 but didn't lead by 35 points until the fourth quarter.
West often plays at least five players both ways. Look for Conway head coach and defensive guru Keith Fimple to likely make West pass more than it prefers. Conway diminutive sophomore Manny Smith (5-5 150) averages 10 yards per carry and might be the most difficult running back to tackle that West has seen.

LAST WEEK
hootens.com correctly predicted 3 of 4 winners in Class 7A games. For the season, hootens.com has correctly predicted 77 of 95 winners (81 percent) in Class 7A.

PLAYOFF PREDICTIONS (favored team in CAPS followed by point spread)
LR Catholic at BENTONVILLE (16): Bentonville, allowing just 13 points weekly this fall, should be highly motivated after not winning a playoff game last year. LR Catholic scored the final 28 points last Friday to eliminate Van Buren 35-27. Bentonville led Van Buren 38-7 at halftime Week 5. Comparing other scores: Bentonville beat Conway 17-10 Week 1. Conway won Week 9 at LR Catholic 38-31.
Har-Ber at NORTH LR (5): Har-Ber outscores opponents 42-22 weekly, but the Wildcats lost three fumbles, including one on its own 9-yard line, during last week's 16-10 win over LR Central. North LR could cause more Har-Ber turnovers this week with the best defensive line Har-Ber has faced. Har-Ber rushes for 214 yards weekly and passes for 253 yards, led by senior receiver Hunter Wood (59 catches, 944 yards and 14 TDs). North LR hasn't been as dominate in 2019 as previous seasons, outscoring opponents just 24-23 weekly. North LR struggles to pass, relies heavily on bullish all-state RB Brandon Thomas (5-10, 215).

BOTTOM OF BRACKET
Fayetteville at BRYANT (29): Rematch. Bryant won Week 3 at Fayetteville 42-13. Bryant had a first-round bye while Fayetteville creamed Cabot 44-14. Fayetteville passes for 246 yards weekly but only gains 87.9 rushing. Fayetteville senior QB Hank Gibbs (6-4, 215) completes 59 percent of his passes, totaling 2,537 yards and 29 TDs this season. Bryant's defense allows just 9.3 points. Comparing scores: Fayetteville lost Week 4 to Bentonville West 35-17. A week earlier, Bryant led Bentonville West 35-0 by halftime.
CONWAY (4) at Bentonville West: Game of the Week.