Class 2A Week 13 Rankings, Notes & Picks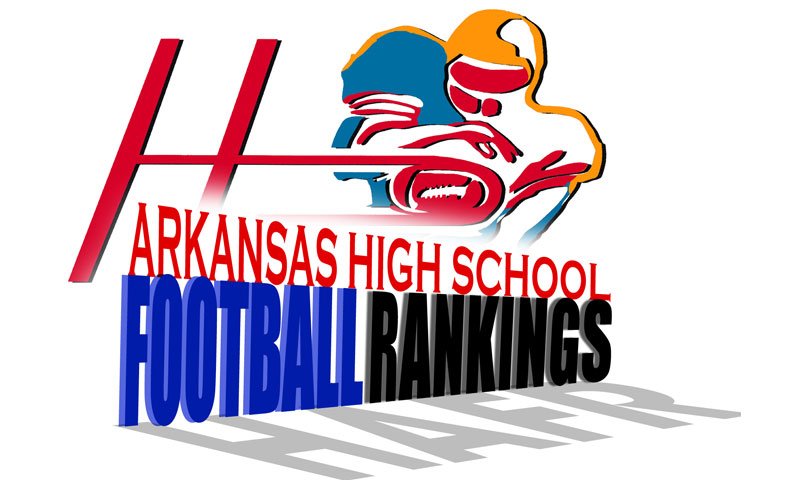 hootens.com Rankings
Class 2A, Week 13, 2018
Copyright Hooten Publishing, Inc.
1. Foreman (10-1)
2. Hazen (11-0)
3. Junction City (9-2)
4. Conway Christian (10-2)
5. Mount Ida (10-2)
6. Hampton (8-2)
7. Des Arc (9-3)
8. Gurdon (9-3)
9. Fordyce (6-6)
10. Earle (9-3)
11. Mineral Springs (9-3)
12. Salem (9-2)
13. Mountain Pine (8-4)
14. Hector (7-4)
15. Mountainburg (8-3)
16. E. Poinsett County (6-5)
17. England (4-7)
18. Magnet Cove (5-6)
19. Magazine (6-5)
20. Quitman (6-5)
21. Poyen (6-4)
22. Hackett (4-5)
23. McCrory (5-5)
24. Rector (5-5)
25. Lavaca (4-6)
26. Bearden (3-7)
27. Bigelow (4-6)
28. Carlisle (4-6-1)
29. Parkers Chapel (2-8)
30. Clarendon (3-7)
31. Dierks (3-8)
32. Murfreesboro (3-7)
33. Marianna (2-7)
34. Brinkley (2-8)
35. Strong (1-9)
36. Midland (2-7)
37. Marked Tree (1-8)
38. J.C. Westside (2-8)
39. W. Yell County (2-7)
40. Cross County (3-8)
41. Lafayette County (1-9)
42. Spring Hill (1-8)
43. Cutter M. Star (1-9)
44. Marvell (0-10)

HOOTENS.COM GAME OF THE WEEK
No. 5 Mount Ida at No. 4 Conway Christian
This could be a shootout. Mount Ida averages 34 points and 343 rushing yards per game, led by senior quarterback Cade Jackson (1,169 yards, 12 rushing touchdowns) and halfback Jonathan Lagrange (1,171 yards, 17 TDs). In MI's two losses this fall, No. 1 Foreman held the Lions to 171 rushing yards; No. 5 Gurdon held them to 152 rushing yards. A week ago, 4-2A top seed Hector gave up 469 rushing yards to Mount Ida. No. 9 Fordyce thwarted Conway Christian's air assault by blitzing CC senior QB Jacob Wood into his poorest passing night of the season. Wood completed two of 11 attempts for 49 yards and a TD with three interceptions. Fordyce ran the football 56 of its 66 plays for 243 yards, and the Redbugs limited CC to just 38 snaps. But Wood rushed for 126 yards and a TD and senior RB Wyatt Lawrence took off for 203 yards (20.3 YPC) in a 31-28 win. Lawrence raced 80 and 71 yards for TDs against a speedy Fordyce defense. CC senior WR/LB Bennett Ellis' 38-yard FG in the first quarter proved decisive. Mount Ida has knocked Conway Christian out of the playoffs the past two years. MI leads this series 3-1. MI defeated CC 34-28 in the 2017 quarterfinals, 41-29 in the second round of the 2016 playoffs and 31-27 in the 2013 regular season. In 2012, CC crushed MI 48-15 in the regular season.

LAST WEEK
Hootens.com correctly picked seven of eight games (88 percent) last week. Hootens.com has picked 223 of 278 (80 percent) for the season.

WEEK 13 PREDICTIONS (favored team in CAPS followed by point spread)
TOP OF BRACKET
Earle at FOREMAN (19): Both teams coming off sloppy performances where they got past less-talented opponents. Earle topped Salem 36-22; Foreman downed Magazine 38-26. No. 10 Earle fumbled at least 10 shotgun snaps last week at Salem, but backup QB Donerius Crowder managed to corral most of the loose balls and then find receivers Quinlan Allen and Alex Coleman for big gains. Senior starting QB Tavarius Thomas (ankle) could return this week. Earle limited the carries for RB Jaylon Coopwood until the fourth quarter when the 285-pounder battered Salem on a game-clinching TD drive. Top-ranked Foreman committed two turnovers that ended scoring drives and gave up more on the ground than expected to No. 19 Magazine, allowing 136 rushing yards on 51 attempts. Foreman unleashed 155-pound junior RB Robbie Smith, who carried four times for 112 yards and a TD. Smith also caught a 23-yard TD pass to seal the win. Foreman rushed for 401 yards as a team. Earle just gave up 249 rushing yards to Salem senior RB Jordan Turner.
Des Arc at JUNCTION CITY (21): After some early-season adjustments, JC's 5-2 defense has tightened behind senior DL Semaj Livingston (36 tackles, 6.5 TFL) and sophomore Tanner Barnett (team-high 72 stops). Junction City allowed 103 points in its first three games. It has allowed 61 points in the eight games since. Seventeen Dragons recorded tackles last week in a 50-14 mauling of Mountainburg. JC senior Dhante Gibson has rushed for 1,160 yards and 16 TDs, while junior Jakiron Cook has carried for 1,012 yards and 14 TDs.  Des Arc's run-first attack averages 333 rushing yards per game, led by junior Jackson Morton's 1,232 yards and 14 TDs. A week ago, senior QB Garrett Goodman torched Mountain Pine by rushing 23 times for 159 yards and a TD and completing three passes for 93 yards and two TDs. Senior LB Zeke Tacker (11 stops) and senior DT Chuck Crawford (nine tackles) led a Des Arc defense that held athletic Mountain Pine to 262 yards. MP leading receiver Josh Walpole caught just one pass. Des Arc has reached the quarterfinals, at least, five of the past six seasons.

BOTTOM OF BRACKET
MOUNT IDA (2) at Conway Christian: See Game of the Week.
Hampton at HAZEN (13): No. 2 Hazen comes off its best performance of 2018, holding Gurdon to 8 rushing yards and 64 total yards in a 46-0 beatdown. Junior DT Blayne Toll (seven tackles, two sacks) and senior DE Demariea Buchanan (FF and FR) led the defensive front. Gurdon proved less than a speed bump for Hazen junior RBs Ay'Jon Green (17 attempts for 149 yards, two TDs) and Tarrell Penn (18 for 143 yard, three TDs). Hampton has steamrolled its past four opponents and last week avenged a 2017 first-round playoff loss to Mineral Springs by burying Mineral 54-14. Hampton has not committed a turnover in six weeks. Key matchup this week: Hampton senior DTs Kade Pennington (6-3, 290) and Desmond Brown (6-1, 230) vs. Hazen senior OT Kade Perry (6-2, 220) and C Jackson Shelman (6-1, 255).