Class 3A Week 13 Rankings, Notes & Picks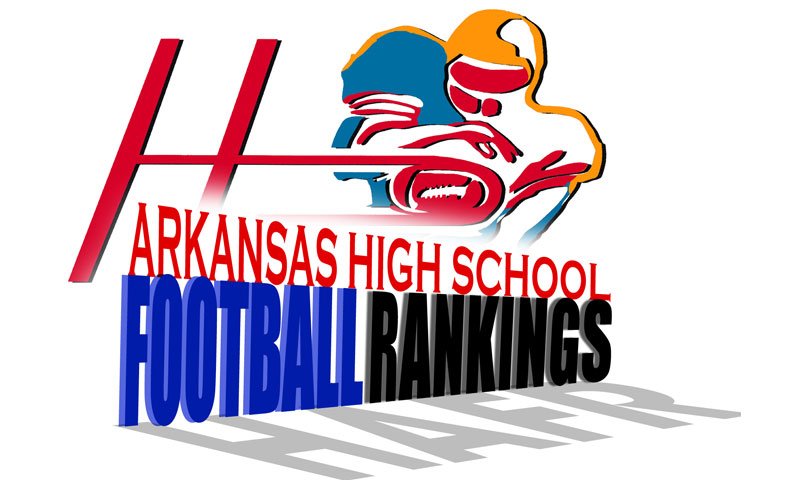 Hootens.com Rankings
Class 3A, Week 13, 2018
Copyright Hooten Publishing, Inc.
1. Booneville (12-0)
2. Smackover (10-1)
3. Osceola (11-1)
4. Prescott (11-1)
5. Rison (12-0)
6. C. Harmony Grove (9-3)
7. McGehee (9-3)
8. Clinton (11-1)
9. Lamar (10-2)
10. Mayflower (10-2)
11. Newport (9-3)
12. Glen Rose (9-2)
13. Danville (8-4)
14. Walnut Ridge (9-3)
15. Mansfield (8-4)
16. Harding Academy (8-4)
17. Charleston (6-5)
18. Melbourne (7-4)
19. Atkins (7-4)
20. Piggott (6-5)
21. Centerpoint (6-5)
22. Barton (4-6)
23. Greenland (6-5)
24. Hoxie (5-6)
25. Baptist Prep (4-6-1)
26. Harrisburg (4-6)
27. Cedarville (4-6)
28. Yellville-Summit (4-7)
29. Jessieville (4-6)
30. Lake Village (6-5)
31. Palestine-Wheatley (4-5)
32. Fouke (4-7)
33. Dollarway (3-8)
34. Mountain View (2-8)
35. Perryville (2-8)
36. Manila (3-7)
37. Drew Central (1-8)
38. West Fork (1-9)
39. Bismarck (2-8)
40. Horatio (3-7)
41. Genoa Central (1-9)
42. Marshall (1-9)
43. Corning (0-10)
44. Paris (0-10)
45. Two Rivers (0-10)
46. Cedar Ridge (1-4)
47. Rose Bud (0-3)

HOOTENS.COM GAME OF THE WEEK
No. 3 Osceola at No. 2 Smackover
Teams with a combined 21-2 record look to advance to the semifinals. Smackover is in the quarterfinals for the first time since 2015, the last time the Buckaroos advanced to the semifinals. Smackover has not lost on the field this year, its only loss a Week Zero forfeit to Class 2A defending state champion Foreman in the Arkansas Blue Cross and Blue Shield Kickoff Classic at Southern Arkansas. Smackover last week won its 10th straight game, downing Danville 49-35 behind senior running back Greg Turner's 280 yards and five touchdowns. Smackover rolled up 484 yards, 251 rushing. Smackover senior quarterback Roshard Boone leads Smackover in passing and junior running back Dettravon Crockett has run for more than 1,000 yards this year. Receiver Jacquez Modica tests defenses deep, while K.J. King has emerged as a reliable target on third downs. Linebacker Javon Modica anchors the Smackover defense, which allows just 12.3 points per game. The 35 points by Danville are the most allowed by the Buckaroos this year. Smackover is "basically healthy, save for a few bumps and bruises," Coach Brian Brown says. "We've been blessed to avoid the big injuries so far this year."
Osceola is the top scoring team remaining in Class 3A (47 PPG) behind dynamic sophomore QB Kam Turner and junior running back J.D. Winda. Junior receiver Greg Hooks (team-high totals of 33 catches for 627 yards and seven TDs), cousin to Osceola coach Robert Hooks, stretches the field vertically. Jason Ugalde and Jalin Alexander fortify an excellent Osceola offensive line. Senior linebacker Jariq Scales (team-high 86 tackles, 13 for losses) stifles the run, covers receivers and tight ends and makes plays on offense (761 total yards and 12 TDs). "It sounds simple enough, but our first guy to get to the ball needs to tackle them," Brown says. "They can really hurt you by earning extra yards after first contact, sometimes 7 or 8 yards at a time." 
Smackover beat Danville last week at Memorial Stadium at El Dorado High School, but Brown believes that the Osceola game can be played on the Buckaroos' home field.

LAST WEEK
Hootens.com correctly predicted five of eight winners (63 percent) of games involving Class 3A schools. Hootens.com has correctly picked 254 of 298 winners (86 percent) of games involving Class 3A schools for the season.

WEEK 13 PREDICTIONS (favored team in CAPS followed by point spread)
TOP HALF OF BRACKET
OSCEOLA (1) at Smackover: See Hootens.com Game of the Week.
Lamar at RISON (14): First meeting of these schools, which enter after impressive second-round victories. Lamar is in the quarterfinals for the first time since 2015 after routing Harding Academy 32-13. The Warriors allowed just 43 yards rushing (2.7 yards per carry) and led 26-0 in the fourth quarter. Junior QB Ike Pelts totaled four scores (two rushing and two passing) and Brady James scored twice. Rison scored the last 38 points of last week's convincing 62-20 victory over Mayflower. The Wildcats rolled up 403 yards (all rushing) and allowed Mayflower to score less than half of its season scoring average (47 PPG). Senior playmaker RoShawn Martin ran four times for 73 yards, highlighted by a 17-yard TD sprint. Martin also recovered a fumble and intercepted a screen pass and returned three kicks for 103 yards, including one for 64 yards. University of Arkansas commit Malik Chavis ran for 81 yards and two TDs. Sophomore running back Jamerian Frye darted for 181 yards on 22 totes and two scores. 

BOTTOM OF BRACKET
C. Harmony Grove at BOONEVILLE (7): This marks the third straight quarterfinal appearance for Harmony Grove and the first as a member of Class 3A. The Hornets swarmed the Glen Rose Beavers 47-28 last week behind junior Damion Daniels' two TDs and late interception. Classmate Xaylon Falls ran 70 yards for a TD and caught scoring strikes of 28 and 43 yards. Harmony Grove goes behind senior QB/middle linebacker Gannon Bearden, senior receiver/safety Kentrell Hill and disruptive noseguard Daniel Hicks. Harmony Grove's three losses are to Class 2A power Junction City, Prescott and Smackover (combined record: 30-4). Booneville is 12-0 and just two of its games have been settled by 21 points or less. Its 28-26 Week 2 win over Class 4A Pottsville is its closest win. Senior fullback Carson Ray joins his father, Gator, and grandfather, Bruce, as Booneville 1,000-yard rushers. Rick Ray, brother to Bruce, also ran for 1,000 yards. Carson Ray ran for 98 yards and a TD in last week's 41-13 win over Walnut Ridge. Junior QB Evan Schlinker zipped for 55 yards and a score. Booneville led 21-0 after the first quarter and 34-6 at halftime.
McGehee at PRESCOTT (3): Teams have not met since 2013, a 32-6 McGehee victory. McGehee smashed Prescott 49-0 in the 1999 semifinals en route to its second straight Class AAA title under former coach Lanny Dauksch. McGehee makes its second straight quarterfinal appearance after an impressive 42-21 win last week at Newport. The Owls got two TDs apiece from Dewayne Railey and Caleb Smart. McGehee's three losses this season are to Class 5A Magnolia, Class 4A Dumas and Rison (combined record: 29-5). Senior safety Kendarious Lewis stalks receivers in the secondary for a defense that allows 18.5 points per game. Sophomore noseguard Deontae Bass neutralizes double teams. Senior QB Cory Smart flawlessly executes McGehee's Wing T offense. Prescott got a head start on preparing for McGehee's Wing T in last week's 45-27 win at Clinton. Clinton ran for 287 yards (6.1 yards per carry) and three TDs, but Prescott intercepted three passes and logged two sacks. "They both run the Wing T but they have such different variations on it," Prescott coach Tommy Poole says. "It took us a little while to adjust to the misdirection, but we caught up fairly quickly." Clinton boasts a bigger offensive line than McGehee but the Owls have speedier 'backs. The Curley Wolves rolled up 396 yards, including 262 yards and four TDs from senior QB Ryan Johnson. Johnson completes 61 percent of his passes for 1,773 yards and 19 scores with just two interceptions in his first year at QB. Johnson has also played more safety late in the season. Senior Kobe Gillard is 6-1, 340 but "he moves like he's 250," Poole says. "He is the best lineman I've ever coached." Gillard (33 tackles, 4 for loss) starts at guard and defensive tackle. Senior linebackers Trey Rucker (121 stops, 16 TFL) and Konnor Tinsley (103 tackles, 7 TFL) swarm to the ball for a defense that surrenders just nine PPG.