2A Week 13 Rankings, Notes & Picks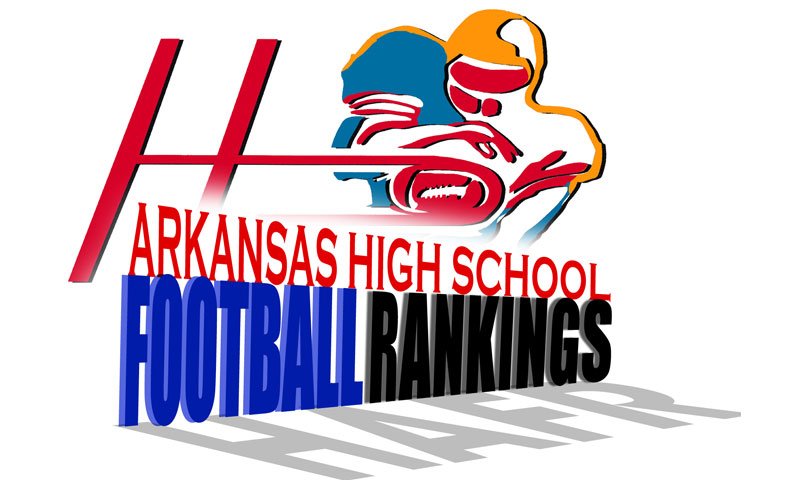 Hootens.com Rankings
Class 2A, Week 13, 2017
Copyright Hooten Publishing, Inc.

1. Mount Ida (12-0)
2. C. Harmony Grove (8-3)
3. Earle (9-1)
4. Conway Christian (11-1)
5. Foreman (10-1)
6. Danville (9-1)
7. Hazen (9-2)
8. Rison (10-2)
9. Bearden (7-5)
10. Mountainburg (9-2)
11. McCrory (7-2)
12. Mineral Springs (5-7)
13. Hampton (7-4)
14. Parkers Chapel (6-5)
15. Magnet Cove (7-5)
16. Hector (8-3)
17. Marked Tree (8-3)
18. E. Poinsett County (8-4)
19. Salem (6-5)
20. Palestine-Wheatley (8-3)
21. Mountain Pine (7-4)
22. Strong (5-5)
23. Hackett (6-4)
24. Cross County (4-7)
25. Clarendon (4-6)
26. England (5-6)
27. Poyen (3-8)
28. Des Arc (4-6)
29. Lavaca (4-7)
30. Magazine (5-6)
31. Spring Hill (4-7)
32. Lafayette County (2-8)
33. Quitman (2-8)
34. Cutter M. Star (3-7)
35. Carlisle (2-7)
36. W. Yell County (3-6)
37. J.C. Westside (3-6)
38. Dierks (1-9)
39. Murfreesboro (0-10)
40. Marvell (1-7)
41. Bigelow (1-9)
42. Rector (1-7)
43. Midland (1-8)
44. Woodlawn (1-9)
45. Brinkley (0-8)
46. Decatur (0-9)
47. Hermitage (0-9)

GAME OF THE WEEK
No. 5 Foreman at No. 6 Danville
Danville overcame a slow start last week (three-and-out three times to open the game) to convert on third or fourth down 10 times during four scoring drives in beating Rison 34-32. Danville ran for 227 of its 323 yards, but a 38-yard touchdown pass to senior Juan Ponce, who broke numerous tackles to score, proved a game-changing play at the end of the first half. Junior RB Quentin Tolbert remains the workhorse for Danville, rushing for 134 yards (8.4 yards per carry) and a TD last week and bringing his season total to 1,401 yards and 18 TDs. Junior QB Preston Donnell has passed for 1,404 yards and 22 TDs with five interceptions. While Danville's defense gave up 232 rushing and 61 passing yards to Rison, Foreman held Bearden to 12 rushing yards in a 35-18 win. Bearden did pass for 236 yards, but the Foreman offense rolled up 444 rushing yards and 20 first downs with junior QB Kyren Batey rushing for 280 yards and all five TDs. Batey has sprinted for 1,412 yards and 25 TDs this season. Danville's defense, led by outstanding linebackers Tolbert, junior J.T. Tatum and junior Kalyb Phomsithi, held Rison's QB and top tailback to 5 yards per carry.

LAST WEEK
Hootens.com correctly picked six of eight games (75 percent) involving Class 2A teams. For the year, hootens.com is 234-44 (84 percent).

WEEK 13 PLAYOFF PREDICTIONS (favored team in CAPS followed by point spread)
LEFT SIDE OF BRACKET
No. 19 Salem at No. 4 EARLE (28): This is a rematch of a 3-2A Week 4 game that Earle won 46-6 despite a late arrival to Salem due to bus problems followed by its first three drives marred by an interception, bad snaps and a TD negated by penalty. Earle senior QB Gerry Bohanon is surrounded by speedy weapons in senior RB Anthony White, slotback O'Joshua Bunton and junior receiver Alex Coleman. Bohanon completed nine of 15 passes for 148 yards and two TDs last week in a 20-point win over Mineral Springs. Bohanon took off on Mineral 14 times for 156 rushing yards and three TDs, mostly in the second half. Earle amassed 429 yards on Mineral Springs. Senior tackles Cordell Chase and Jaylon Coopwood anchor the front, while making plays on defense. Salem pulled off the biggest first-round upset in Class 2A two weeks ago, knocking off Hector 41-35 by converting on third-and-long multiple times. Salem dumped Palestine-Wheatley 37-25 last week behind junior RB Jordan Turner's four TDs.
No. 5 Foreman at No. 6 DANVILLE (2): See Game of the Week.

RIGHT SIDE OF BRACKET
No. 7 Hazen at No. 2 CAMDEN H. GROVE (18): Two of the faster teams in Class 2A collide, but both play defense and a shootout is not likely. Junior DE Kade Perry paces Hazen with 144 tackles, including 21 stops last week in a 20-14 come-from-behind victory over No. 15 Magnet Cove. Sophomore QB Blayne Toll (6-5, 215) anchors the other end, and senior LB Luke VanHouten (15 stops vs MC) nears 100 tackles this season. Camden H. Grove defense features juniors Gannon Bearden (70 tackles) and Kentrell Hill (eight INTs), seniors Jace Garcia (40 tackles) and Jordan Hicks (34 tackles). Hicks paces H. Grove in rushing, while Bearden has passed for more than 1,000 yards.
No. 4 Conway Christian at No. 1 MOUNT IDA (9): Defending state champion Mount Ida was averaging 350 rushing yards and 44 points per game, but the Lions took advantage of Marked Tree turnovers and short fields last week in scoring 56 points and rushing for 225 yards in the first half of a 34-point win. Mount Ida has forced nine turnovers in two playoff blowouts, with junior Champ Saylors forcing four fumbles and junior Cade Jackson intercepting three passes. Mount Ida's starting defense held Marked Tree to less than 90 yards. Conway Christian reaches the state quarterfinals for the second time in the past six years. Junior QB Jacob Wood (3,500 yards in 2017) continued his assault on the CC record books last week by rushing for 131 yards and five TDs in a 38-26 win over Mountainburg. Healthy senior RB Luke Gates, slowed half of the season with a high ankle sprain, carried 22 times for 124 yards. MI beat Conway Christian 41-29 last year in the second round of the playoffs.