3A Week 13 Rankings, Notes & Picks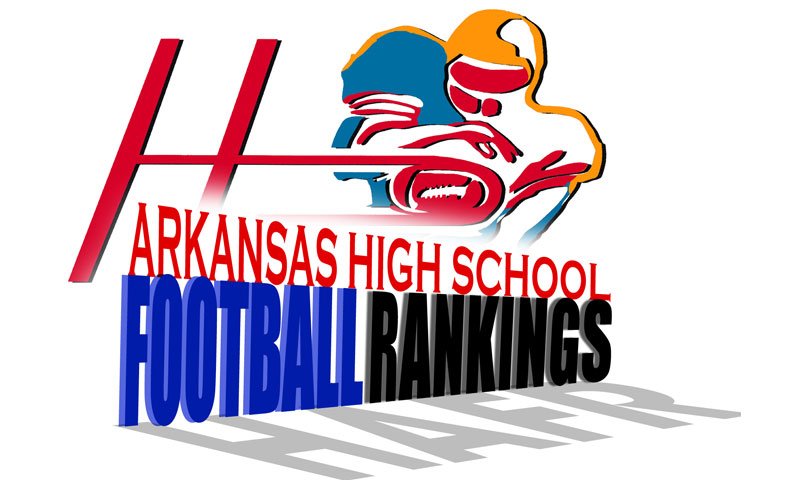 Hootens.com Rankings
Class 3A, Week 13, 2017
Copyright Hooten Publishing, Inc.

1. Junction City (11-0)
2. Charleston (12-0)
3. Mayflower (11-0)
4. Clinton (12-0)
5. Rivercrest (10-2)
6. Osceola (10-2)
7. McGehee (10-2)
8. Atkins (10-2)
9. Barton (10-2)
10. Elkins (9-3)
11. Melbourne (9-3)
12. Glen Rose (9-2)
13. H. Grove Haskell (8-4)
14. Prescott (10-2)
15. Newport (8-4)
16. Harding Academy (7-5)
17. Smackover (7-5)
18. Hoxie (6-5)
19. Fordyce (5-6)
20. Fouke (6-5)
21. Piggott (7-4)
22. Horatio (5-6)
23. Bald Knob (5-6)
24. Perryville (7-4)
25. Centerpoint (6-5)
26. Greenland (5-5)
27. Lamar (5-6)
28. Cedar Ridge (5-6)
30. Paris (4-7)
31. Yellville-Summit (4-7)
32. Gurdon (4-6)
33. Walnut Ridge (3-7)
34. Rose Bud (4-6)
35. Mountain View (3-8)
36. Cedarville (3-7)
37. Mansfield (2-8)
38. Manila (2-8)
39. Lake Village (1-8)
40. Episcopal (1-9)
41. Genoa Central (3-7)
42. Drew Central (2-8)
43. Bismarck (2-8)
44. Green Forest (2-8)
45. Marshall (0-10)
46. Marianna (1-9)
47. Corning (0-10)
48. Two Rivers (0-10)

HOOTENS.COM GAME OF THE WEEK
No. 4 Clinton at No. 1 Junction City
Undefeated outright conference champions meet for a trip to the semifinals. Clinton (12-0) rolled up 508 yards last week in a 48-42 win over H. Grove Haskell. Weston Amos ran for 186 yards and a TD, while Caleb Bowman added 110 yards and four scores. Clinton's defense surrendered 241 yards passing and four TDs to Haskell QB Hunter Hilson. The Yellow Jackets are in the quarterfinals for just the second time in school history (advanced to 2014 Class 4A quarters). Junction City (11-0) survived its closest game of the year last week, a 31-30 conquest of Harding Academy. On the same field where Shiloh Christian coach Gus Malzahn's hurry-up, no-huddle scheme rose to national prominence in 1999 (a 70-64 second-round Shiloh victory), Junction City utilized first-year coach Steven Jones' version of that scheme to run a state record 91 offensive plays (fourth nationally), highlighted by senior QB Shuvasceiaye Frazier's school-record 367 yards. Frazier has rushed for 1,000 yards this year, a school record by a QB. Frazier also intercepted a pass in the end zone to set up Junction City's game-winning drive. Junction City struggled against Harding Academy's bigger receivers, but the Dragons limited the Wildcats to 2.9 yards per carry, a good sign for Junction City against a run-heavy Clinton team.

LAST WEEK
Hootens.com correctly picked six of eight games (75 percent) involving Class 3A teams. For the season, hootens.com has correctly predicted 261 of 320 games (82 percent).

WEEK 13 PREDICTIONS (favored team in CAPS followed by point spread)
TOP HALF OF BRACKET
Clinton at JUNCTION CITY (3): See Hootens.com Game of the Week.
Osceola at CHARLESTON (4): A rematch of a 2014 Class 3A quarterfinal won by Charleston 49-22 en route to the state title. Osceola seeks its first semifinal appearance since 2009 (lost to Lonoke 28-7 in Class 4A). The Seminoles last week thrashed defending Class 3A state champ Prescott 41-20 after leading by 20 points three times in front of a frenzied crowd at home. "We're all very happy with the way this season has gone," first-year coach Robert Hooks says. "But we're not satisfied yet." Senior QB D.J. Flie accounted for three TDs and Marlon Vance recorded a 25-yard scoop and score. Charleston has advanced to the quarterfinals five of the past six years (semifinal appearances four of six). The Tigers earned a 21-point third-quarter lead over Barton (10-2) last week before settling for a 39-34 win. Charleston held Barton without a first down until the third quarter. Charleston senior tailback Bradyn Ketter returned to action for the first time since Week 3 and played almost 70 percent of his team's offensive snaps. Ketter's return adds a threat to the Charleston backfield, which could make the difference here.

BOTTOM HALF OF BRACKET
RIVERCREST (1) at Mayflower: A rematch of a 2010 first-round playoff game won by Rivercrest 54-25. Rivercrest finished 15-0 that year. Mayflower has reached the quarterfinals four times since 2006. The Eagles (11-0) outscored Smackover 53-46 last week when explosive junior Keon Simmons (188 yards and six TDs) scored the decisive TD with four seconds remaining. Mayflower surrendered Smackover's second-highest scoring output of the year in the win, but the Eagles are the top scoring offense (600 points) and defense (164 points) in Class 3A. Twin brother Deon Simmons added 394 yards rushing and four TDs. Rivercrest (10-2) shut Melbourne out until the fourth quarter last week in a 37-8 win, which could be the last game at "The Cotton Patch." Rivercrest's team speed on defense allows the Colts to limit Mayflower's big-play offense and advance to the semifinals for the second time in three years (2015 Class 3A runners-up).
Atkins at MCGEHEE (7): Atkins is in the quarterfinals for the second straight year. The Red Devils last week eliminated Elkins 48-38 when junior Gage Rehm rushed for 134 yards and a TD and caught four passes for 93 yards and two scores. McGehee missed the playoffs last year and has not made the quarterfinals since 2012. Newport led McGehee 6-0 into the third quarter last week, but the Owls rallied when Dewayne Railey scored on an 85-yard fake punt TD and Deonta Haynes collected a 37-yard TD catch and returned an interception for a score. McGehee's advantage in team speed is the difference here.