4A Week 13 Rankings, Notes & Picks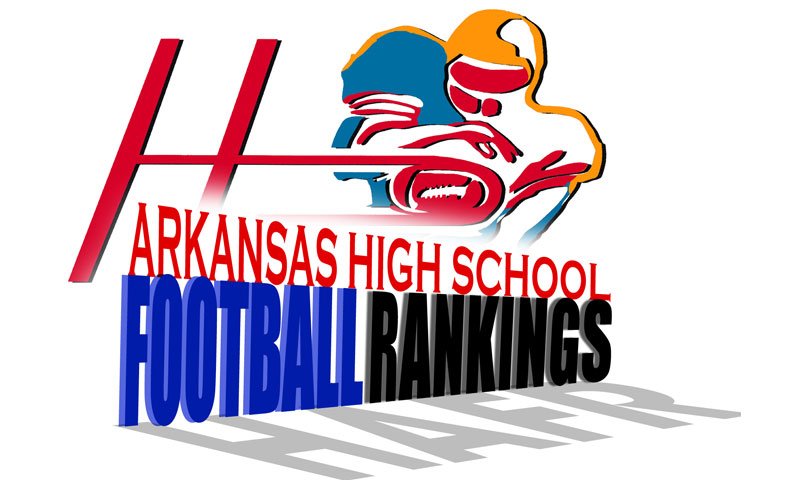 Hootens.com Rankings
Class 4A, Week 13, 2017
Copyright Hooten Publishing, Inc.

1. Warren (11-1)
2. Joe T. Robinson (11-0)
3. Arkadelphia (11-1)
4. Pea Ridge (11-1)
5. Prairie Grove (11-1)
6. Booneville (10-1)
7. Gosnell (9-3)
8. Ashdown (9-3)
9. Nashville (8-4)
10. Southside Batesville (10-2)
11. Ozark (9-3)
12. Stuttgart (8-4)
13. Dardanelle (8-4)
14. Heber Springs (8-4)
15. Hamburg (6-6)
16. Pocahontas (6-6)
17. Trumann (9-2)
18. Gravette (6-5)
19. Shiloh Christian (7-4)
20. Pottsville (6-5)
21. Riverview (7-4)
22. Jonesboro Westside (7-4)
23. Dumas (7-4)
24. Helena (6-5)
25. Bauxite (5-6)
26. Monticello (5-6)
27. Malvern (3-8)
28. Waldron (5-6)
29. Highland (3-8)
30. Gentry (5-6)
31. Crossett (3-8)
32. Star City (4-6)
33. Fountain Lake (4-6)
34. Dover (5-5)
35. Brookland (5-5)
36. Mena (3-7)
37. Lonoke (3-7)
38. Lincoln (3-7)
39. Harrisburg (3-7)
40. DeWitt (2-8)
41. CAC (1-9)
42. Huntsville (1-9)
43. Dollarway (0-9)
44. Berryville (1-9)
45. Subiaco Academy (2-8)
46. West Fork (0-10)
47. Cave City (0-10)
48. Baptist Prep (0-10)

HOOTENS.COM GAME OF THE WEEK
No. 5 Prairie Grove at No. 1 Warren
This is a rematch of last year's semifinal, which Warren won 48-28. The Lumberjacks are in the quarterfinals for the sixth straight season and 11th time since Bo Hembree became coach in 2000. They ousted Ozark last week 49-14. Junior receiver Treylon Burks ran in three touchdowns against Ozark. He has more than 2,000 yards this season, lining up at receiver and quarterback. Burks also has TDs on interception returns, punt returns and kickoff returns. "He's the best athlete we've faced," Prairie Grove coach Danny Abshier says. "We have a better perspective on how to defend him after last year. But they have plenty of other weapons." Burks burned Prairie Grove in 2016 with eight catches for 202 yards and four TDs.
Warren junior QB J'malachi Kinnard ran for a TD and threw a 65-yard TD pass to junior receiver Keemontrae McKnight against Ozark. Defensive linemen Wallace Smith (6-3, 290) and Marcus Miller (6-4, 290) and linebacker Psavian Person (5-10, 195) solidify a unit that gives up 14 points weekly, and only 10 points per game against Class 4A opponents.
Prairie Grove advances to the quarterfinals for the second straight season and third time in five years. Senior receivers and twins Colin and Stone Bryant offer weapons on the perimeter. Colin Bryant caught two fourth-quarter TD passes, including the game winner with one minute left, in last week's 10-point win over Stuttgart, while Stone Bryant caught one. The Tiger line opens running lanes behind senior center Will Hawkins (6-3, 320), a converted tackle. Senior Anthony Johnson has rushed for more than 1,000 yards this year and leads 1-4A running backs, averaging 11 yards per carry. Johnson ran 21 times for 84 yards against Stuttgart, and finished as the leading tackler at safety. Inside linebacker Dustin Burton is Prairie Grove's second leading tackler, while lineman Demarkus Cooper makes plays on the interior.

LAST WEEK
Hootens.com correctly predicted 6 of 8 games (75 percent). Hootens.com has correctly predicted 278 of 313 games (89 percent) for the season.

WEEK 13 PREDICTIONS
TOP OF THE BRACKET
No. 7 Gosnell at No. 2 JOE T. ROBINSON (21): Gosnell returns to the quarterfinals for the second straight season (lost at Prairie Grove last year) and third time since 2003. Sophomore Jydarian Young ran for three TDs in last week's 28-point win over Heber Springs. Senior tight end Trajan Donnerson caught a 99-yard TD pass and returned an interception for another. Jydarian Young (78 carries, 845 yards and 12 TDs) and his brother Cadarius Young (104 carries, 798 yards and 12 TDs) drive an offense that rushes for 310 yards weekly. Joe T. Robinson returns to the quarterfinals for the second straight season (lost at Warren 35-28 a year ago) and sixth time since 2002. The Senators scored on their first snap last week when senior Ceazar Warren sprinted 55 yards for a TD. They led Dardanelle 35-0 at halftime last week, holding the Sand Lizards to 22 yards before intermission. Junior QB Greyson Tackett threw three first-half TDs a week ago, and he's passed for 1,079 yards and 16 TDs this fall, while Warren has 107 carries for 1,078 yards and 16 TDs. Warren spearheads the stout defense with 123 tackles, 30 tackles for loss and seven sacks. Senior receiver Nathan Page focused on defense most of the season (34 tackles at safety), but has become a primary receiver the past three games with 15 catches for 338 yards and six TDs.

No. 5 Prairie Grove at No. 1 WARREN (7): Hootens.com Class 4A Game of the Week.

BOTTOM OF THE BRACKET
No. 4 PEA RIDGE (2) at No. 6 Booneville: This is a rematch from Week 1, when Pea Ridge rallied from a 19-0 first quarter deficit for a 29-19 decision. Pea Ridge has won at least 10 games each of the past four seasons. The Blackhawks shared the 1-4A title this fall and advance to the quarterfinals for the third straight time (2-0 record all-time in quarterfinals). Hamburg tried to pinch Pea Ridge's rushing attack last week, holding senior Drew Winn to 16 carries for 110 yards and two TDs, which allowed senior QB Jakota Sainsbury to pass for 155 yards and three TDs. Winn has 217 carries this year for 2,004 yards and 29 TDs, while Sainsbury completes 64 percent of his passes (143 of 221) for 2,140 yards and 25 TDs. "They are tough to defend with a good running back and three receivers," Booneville coach Scott Hyatt says. Booneville returns to the quarterfinals for the first time since 2014. Junior noseguard Noah Reyes intercepted a screen pass with 1:08 left last week to set up the junior Austin Dobbs' winning field with three seconds left in a 24-21 triumph over Nashville. It was Dobbs' first field goal attempt in 2017. Junior QB Brandon Ulmer ran for 233 yards and a pair of TDs. Ulmer has rushed for 687 yards and five TDs this season and passed for a school record 777 yards and nine TDs. Junior fullback Carson Ray has rushed for 578 yards and 13 TDs, while Dobbs has 21 receptions at receiver for 450 yards and five TDs. Reyes paces the defense with 70 tackles, including 16.5 tackles for loss, and three sacks. Dobbs has 23 tackles and three interceptions. Reyes along with ends Grant Rodatz (27 tackles, two fumble recoveries) and Marcus Nichols (52 tackles, 7.5 TFL) are a formidable force up front.

No. 8 Ashdown at No. 3 ARKADELPHIA (10): A battle of 7-4A opponents. Arkadelphia beat Ashdown Wk 8 4426. Ashdown advances to the quarterfinals for the third time in 14 years. Senior Tre Green has rushed for more than 1,400 yards and 19 TDs this season, including 210 yards and three TDs in last week's 32-14 win over Pocahontas. Green racked up 15 tackles at linebacker, while senior middle linebacker Alex Day had 13 tackles, two tackles for loss and forced a fumble. Day has 143 stops this season. Arkadelphia returns to the quarterfinals for the fourth time in five years after stomping Southside Batesville 42-8 a week ago. The Badgers led 16-8 in the third quarter, but outscored the Southerners 26-0 in the final 10 minutes. "They wear you out," an opposing coach says. "They are physical and play hard." Junior Zion Hatley ran 31 times for 186 yards and four TDs at Southside Batesville. Hatley has rushed for 1,458 yards and 28 TDs in 10 games this fall. Sophomore QB Cannon Turner has completed 60 of 115 passes (52 percent) for 859 yards and 10 TDs and rushed 110 times for 741 yards and eight scores. Senior linebacker Josh Burnham has 53 tackles, while junior safety Victor Tademy has 30 tackles and six interceptions.