6A Week 13 Rankings, Notes & Picks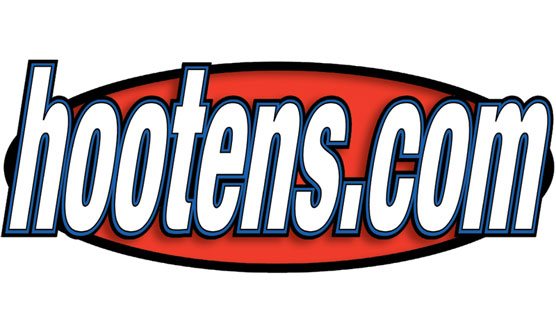 Hootens.com Rankings
Class 6A, Week 13, 2017
Copyright Hooten Publishing, Inc.

1. Greenwood (11-0)
2. Pine Bluff (10-1)
3. West Memphis (10-1)
4. Searcy (10-2)
5. El Dorado (9-2)
6. Benton (7-5)
7. Texarkana (6-6)
8. Russellville (6-6)
9. Lake Hamilton (5-6)
10. Marion (5-6)
11. Jonesboro (5-6)
12. Jacksonville (3-8)
13. Siloam Springs (2-8)
14. Mountain Home (1-9)
15. Sheridan (0-10)
16. LR Hall (1-9)

HOOTENS.COM GAME OF THE WEEK
No. 3 West Memphis at No. 1 Greenwood
This is the first meeting of these schools. Winner advances to Class 6A final to play winner of Searcy at Pine Bluff game. West Memphis is in its first semifinal since 2008 (a 34-28 loss to eventual Class 6A champion Lake Hamilton) and the Blue Devils have not made it to the finals since losing to Coach Gus Malzahn and Springdale in 2005. West Memphis has won 10 games for the first time since 2009. Fourth-year West Memphis coach Billy Elmore was on the coaching staff of Greenwood's 2000 Class AAAA state title team. West Memphis eliminated Benton 39-21 last week, a game that was tied at 21 at halftime. Senior running back Guren Holmes, on the Farm Bureau Insurance Awards watch list for Class 7A/6A  Offensive Player of the Year, rushed for 206 yards and four touchdowns last week. Holmes' bolted 39 yards for the game-winning score in the third quarter and the West Memphis defense forced two Benton turnovers. The Blue Devil defense is anchored by senior Verndarius Hodges, who leads the state in sacks with 17.5.
Greenwood is in its third straight semifinal and seventh in eight years. Greenwood has advanced to the state finals the past two seasons, losing in 2015 to Pine Bluff (28-21) and last year to Russellville (37-23). Last week Greenwood trounced Texarkana 38-0 for its fourth shutout of the season. Greenwood goes behind University of Arkansas commit Connor Noland (completes 67 percent of his passes for 2,282 yards and 27 TDs), senior running back Kenny Wood (1,485 yards rushing and 25 TDs) and junior receiver Peyton Holt (80 catches for 1,095 yards and 14 TDs). Senior Nick Vota paces the Bulldogs with 134 tackles, 37 for loss (both team-highs) and nosetackle Jon Womack has made 77 stops (24 for loss). "You can see why they are where they are," Greenwood coach Rick Jones says of West Memphis. "They have a great-looking team, and they're very sound. You have to earn everything you get with them." Athletically, West Memphis compares favorably to Texarkana, a team Greenwood has defeated twice this year, but the Blue Devils are bigger and stronger up front than the Razorbacks.

LAST WEEK
Hootens.com correctly predicted the winners in two of four games (50 percent) last week involving 6A teams. For the season, hootens.com has correctly picked 81 of 96 games (84 percent).

WEEK 13 PREDICTIONS (favored team in CAPS followed by point spread)
PLAYOFF SEMIFINALS
West Memphis at GREENWOOD (18): See Game of the Week.
No. 4 Searcy at No. 2 PINE BLUFF (14): It's their second meeting this season and the fourth in the past two years (Pine Bluff is 3-0 in previous three meetings). Pine Bluff smacked Searcy 57-34 Week 7, scoring twice on defense. Searcy has not lost since, though, outscoring opponents 211-85 for a five-game win streak. This is Searcy's first semifinal appearance since losing the 1984 AAA state final 28-21 to Crossett. "The guys are really playing for each other and the community has gotten behind us as well," Searcy coach Mark Kelley says. "It's super exciting to be one win away from going to Little Rock to play for a state title." Searcy forced four turnovers last week to eliminate El Dorado 38-21. Senior QB Mason Schucker, who owns several D2 scholarship offers including Missouri Southern State, completed 20 of 39 passes for 420 yards and four TDs. Senior Alonzo Tripp corralled seven passes for 196 yards. Senior left tackle Catrell Green owns several D2 offers, including one from Arkansas Tech.
Pine Bluff qualified for its ninth straight semifinal appearance when it ripped Russellville last week 40-21. The Zebras led 28-0 in the third quarter. Pine Bluff's offense has evolved as sophomore QB Tyler Foots has gotten more comfortable in the offense. Foots rushed for 190 yards and two TDs and passed for 105 yards and two scores against Russellville.