Class 2A Week 13 Rankings, Notes & Picks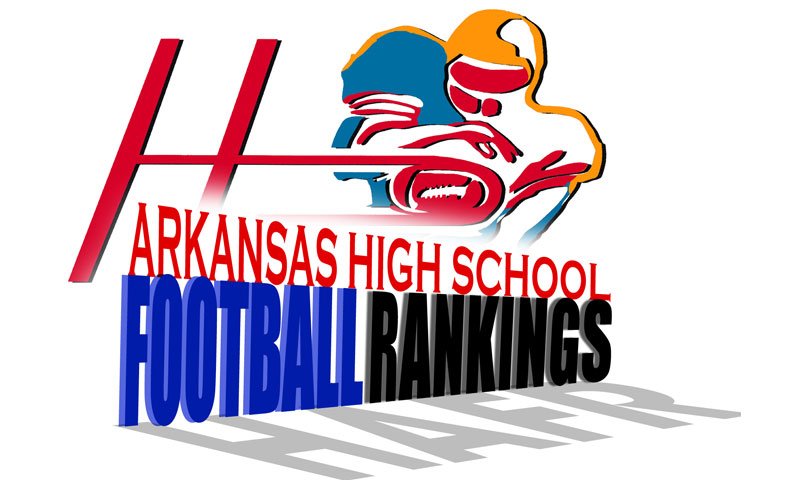 Hootens.com Class 2A Rankings
Week 13, 2022
Copyright Seventy Seven's Publishing
1. Hazen (11-0)
2. Carlisle (10-1)
3. Mount Ida (9-2)
4. EPC (10-2)
5. Earle (8-4)
6. Des Arc (7-4)
7. Dierks (9-2)
8. Marked Tree (9-3)
9. Bigelow (9-2)
10. Mineral Springs (7-4)
11. Episcopal (7-4)
12. Hector (6-4-1)
13. England (6-6)
14. Conway Christian (7-4)
15. Clarendon (6-4)
16. Poyen (5-6)
17. Murfreesboro (4-6)
18. Hampton (3-7)
19. McCrory (2-8)
20. Magazine (3-7)
21. Mountainburg (3-6)
22. J.C. Westside (2-8)
23. Cross County (2-7)
24. Bearden (1-8)
25. Lafayette County (1-9)
26. Baptist Prep (0-10)
27. Foreman (0-10)
28. Marianna (0-9)
29. Decatur (0-10)
LAST WEEK
Hootens.com correctly predicted 3 out of 4 games (75 percent) involving Class 2A teams and is 144 of 181 (80 percent) for the season. 
WEEK 13 PREDICTIONS (favored team highlighted in yellow and ALL CAPS)

TOP OF THE BRACKET

HOOTENS.COM GAME OF THE WEEK
No. 3 Mount Ida (9-2) at NO. 2 CARLISLE (10-1): This is the battle between the top two rushing teams in Class 2A, and both teams know how to put points on the board.
Mount Ida averages 36 points per game, while Carlisle puts up nearly 46. Defense will likely be the deciding factor Friday night. Carlisle has won by shutout 4 times, and Mount Ida has recorded 2 — against Poyen and Class 3A Jessieville. Coach Michael White's Lions survived a third-quarter rally from Des Arc last week, winning 30-28. Senior RB Jacob Woodfield (1,624 rushing yards, 20 touchdowns for the season) slashed the Eagles for 195 yards and 2 TDs. Senior Drayton Standridge (1,078 rushing yards, 17 TDs for the season) ran 20 times for 85 yards and 2 TDs against Des Arc. Senior playmaker Lane Nolen has accounted for 1,011 total yards this season. Senior Ashton Humphries and Standridge made 11 tackles each last week, while Woodfield collected 10. 
Coach Caleb Shock and the Carlisle Bison have logged their best record since 2012 after a 49-34 victory over Earle last week. Senior RB Jason Sullivan (27-365 rushing, 6 TDs) carried the offensive load. Junior QB Holden Jones rushed for 48 yards and a TD and made 3 tackles. Junior safety Gavin Richter intercepted 3 passes, while senior Cory Linz intercepted another. Sophomore Gabe Boyle made 3 stops, a sack, and 2 TFLs, and junior DL Luke Petrus (40 tackles, 7 sacks, 11 TFL, 2 fumble recoveries, 1 interception for the season) recorded 3 tackles. Back in 2007, Mount Ida beat Carlisle in the semifinals, 21-19. 
Watch extended highlights from Carlisle's 32-28 win over Mineral Springs and watch Mount Ida's 38-22 loss against Dierks from earlier this season. 

BOTTOM OF THE BRACKET

No. 4 E. Poinsett County (10-2) at NO. 1 HAZEN (11-0): This semifinal game matches the state's leading rusher and Class 2A's top QB. 
No one has been able to stop Hazen's offense and opposing teams average 6 points per game. 
EPC, having its best season since 2014, averages nearly 47 points per game and is coming off a 60-20 mercy-rule win over England. Junior RB Dennis Gaines (3,034 rushing yards, 43 TDs; 120 tackles for the season) rushed for 187 yards and 5 TDs, including a 57-yard TD run. Senior QB Carter Smith (1,763 total yards, 23 TDs) completed 4 of 5 passes for 57 yards and a TD and rushed for 100 yards on 14 carries. Junior WR Omar McCustion caught a 19-yard TD pass from Smith. Junior Cooper Argo (829 total yards, 11 TDs; 7 interceptions) intercepted 2 passes. 
Hazen coach Joe Besancon's unbeaten Hornets rolled past Marked Tree last Friday, 46-6. Senior QB Luke King (12-17 passing, 172 yards) accounted for 3 TDs — 1 passing and 2 rushing. Junior RB Braylan Anderson rushed for 147 yards and 3 TDs. Junior Kolton Tosh and sophomore Brance Williams registered 11 and 8 tackles, respectively. 
Watch extended highlights from Hazen's 38-30 win over Carlisle and watch EPC's 46-36 victory against Class 3A Walnut Ridge from earlier this season.