Class 5A Week 13 Rankings, Notes & Picks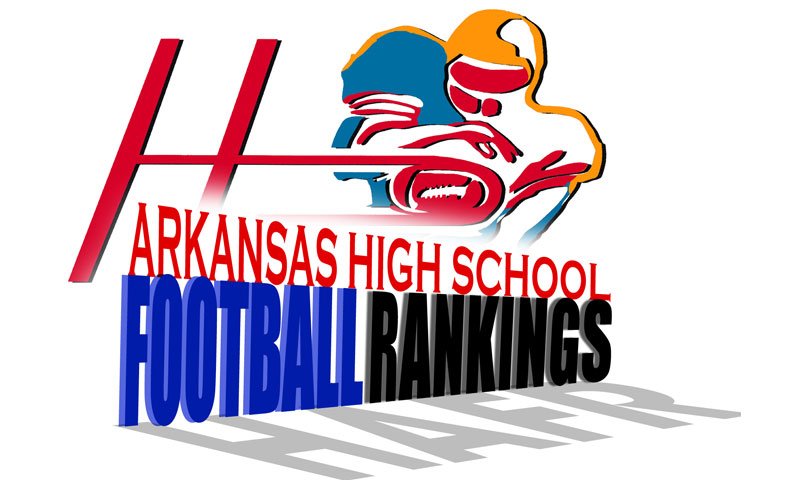 Hootens.com Class 5A Rankings
Week 13, 2022
Copyright Seventy Seven's Publishing
1. LR Parkview (10-2)

2. Joe T. Robinson (11-1)
3. Shiloh Christian (11-1)
4. Camden Fairview (10-2)
5. Mills (10-2)
6. Valley View (9-3)
7. Wynne (9-3)
8. Batesville (8-4)
9. Farmington (7-4)
10. Hot Springs (7-4)
11. Prairie Grove (7-4)
12. Harrison (7-4)
13. Magnolia (7-4)
14. Nettleton (7-4)
15. Morrilton (6-5)
16. Vilonia (5-6)
17. Southside (6-4)
18. Pine Bluff (5-4)
19. Alma (6-4)
20. White Hall (4-6)
21. Beebe (6-4)
22. Dardanelle (4-6)
23. Texarkana (4-6)
24. Maumelle (3-7)
25. Pea Ridge (3-7)
26. Brookland (3-7)
27. HS Lakeside (2-8)
28. Watson Chapel (1-9)
29. Forrest City (1-9)
30. Hope (1-8)
31. Paragould (1-9)
32. Clarksville (0-10)
33. De Queen (0-10)
LAST WEEK

Hootens.com correctly predicted 3 of 4 games (75 percent) last week and has correctly predicted 177 of 210 games (84 percent) this season.
WEEK 13 PREDICTIONS (favored team highlighted in yellow and ALL CAPS)

TOP OF THE BRACKET
HOOTENS.COM GAME OF THE WEEK

NO. 1 LR PARKVIEW (10-2) at No. 2 Joe T. Robinson (11-1) These teams have been ranked No. 1 and No. 2 all season. 
LR Parkview returns to the semifinals for the second consecutive year (lost in the Class 6A semis last season at Greenwood 45-35). The Patriots won the 5A South title this fall, their first league championship in 40 years, then disposed of Morrilton and Wynne in the playoffs by a combined 71-7. The Patriots rolled up 502 yards (370 in the first half) of last week's 42-0 win over Wynne. The Patriots limited Wynne to 170 yards and 8 first downs. Jaden Ashford ran 16 times for 123 yards. Junior QB Eric McGehee (9-11 passing, 191 yards, 3 TDs) hit sophomore Cameron Settles on a 43-yard TD pass on a wheel route on the 4th play of the game, and next possession senior Darien Bennett ran for a TD. Settles added a 40-yard run late in the first half, while sophomore Monterrio Elston caught 2 TD passes in the first half (67 and 24 yards).
Joe T. Robinson returns to the semifinals for the 5th time in 6 seasons and was the Class 4A state champion in 2019 and 2021. The Senators bumped to 5A this fall and won the 5A Central, before beating Magnolia and Batesville in the playoffs by a combined 93-22. Sophomore QB Quentin Murphy completed 10 of 14 passes for 105 yards and 3 TDs and ran for 38 yards and 1 TD in last week's 42-7 victory over Batesville. Senior Noah Freeman, who missed the final month of the regular season with a leg injury, ran 11 times for 131 yards, including a 51-yard TD on the first play of the second half. Freeman has rushed for 1,086 yards and 19 TDs in 8 games.
BOTTOM OF THE BRACKET
No. 4 Camden Fairview at NO. 3 SHILOH CHRISTIAN: Shiloh Christian mauled Mills 69-32 a week ago and hasn't lost a playoff game at The Field of Champions since the 2018 semifinals. The Saints scored 3 TDs in less than 4 minutes in the third quarter after Mills had cut it to 34-26. Junior Bo Williams ran 17 times for 200 yards and 5 TDs, recovered a fumble on defense and returned a kickoff that set up another Saints TD. Senior QB Eli Wisdom ran for 125 yards and threw 2 TD passes, including 29-yard score to senior Bodie Neal.

Camden Fairview (2nd in the 5A South) returns to the semifinals for the first time since winning the state title in 2012 after rallying past Valley View 26-21 a week ago. The Cardinals trailed 21-7 early in the second quarter. Senior QB Martavious Thomas (304 passing, 2 TDs; 1 rushing TD) and senior Jarvis Reed (3-126 receiving) led the offense. Senior Darryl "D.J." King registered 10 tackles, 2 TFLs, and a scoop and score from 60 yards out. "Shiloh overwhelms teams with tempo, formation, and good schemes," Camden Fairview coach Nick Vaughn says.