Class 6A Week 13 Rankings, Notes & Picks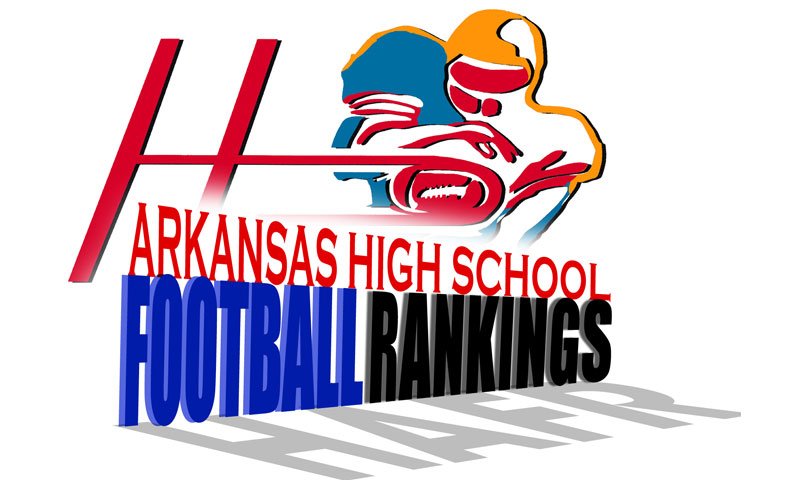 Hootens.com Class 6A Rankings
Week 13, 2022
Copyright Seventy Seven's Publishing
1. Greenwood (9-2)
2. Pulaski Academy (10-1)
3. LR Catholic (11-0)
4. Benton (9-2)
5. LR Christian (9-3)
6. Lake Hamilton (9-3)
7. Russellville (5-6)
8. Mountain Home (4-8)
9. Marion (8-4)
10. West Memphis (6-5)
11. El Dorado (5-6)
12. Searcy (4-7)
13. Sheridan (3-7)
14. Greene Co. Tech (2-8)
15. Van Buren (2-8)
16. Greenbrier (2-8)
17. Sylvan Hills (3-7)
18. Siloam Springs (0-10)
19. Jacksonville (0-10)
LAST WEEK

Hootens.com predicted correctly 3 of 4 games involving Class 6A teams and is 89-18 (82 percent) for the season.
WEEK 13 PREDICTIONS (favored team highlighted in yellow and CAPS)

HOOTENS.COM GAME OF THE WEEK

BOTTOM HALF OF THE BRACKET

NO. 2 PULASKI ACADEMY (10-1) at No. 3 LR Catholic (11-0) This a game with multiple storylines.
Pulaski Academy won last year's Class 5A state title, moved up to Class 6A, and has not missed a beat, going 9-1 in the regular season with its only loss coming at Greenwood.
LR Catholic dropped down from 7A to 6A and went undefeated, winning the 6A-East conference title. 
PA comes off a 52-33 win over Mountain Home in which it lost starting QB Kel Busby in the first quarter with an apparent head injury. Coach Anthony Lucas said Busby passed the concussion protocol after the game and was up at the complex throwing the football Sunday. Lucas said he expects Busby to play against Catholic, but sophomore QB Brandon Cobb showed his readiness by throwing 2 TD passes in place of Busby.
"We're excited about playing another football game this time of the year, once again," Lucas said. "Coach [John] Fogelman has done a great job with his team this year. I told our kids, Friday night after the game, that we're playing Catholic and that they are undefeated. You have to respect that, whether they are on the east side or the west side. Obviously, they've done something right." 
Catholic had to rally late to beat LR Christian 26-23 on Sam Sanders' 20-yard touchdown pass to Thomas Duch on fourth down with :04 seconds left in the game. 
"We've got to slow them down," Fogelman said of the Bruins. "Once they get going, it's awfully tough with their offensive plays and their onside kicks. It's unique stuff you have to prepare for."
Fogelman said his team must possess the ball. 
"It would help our defense for our offense to stay on the field," he said. "It's almost like old school, running the Dead T and take time off the clock."
TOP HALF OF THE BRACKET

No. 4 Benton (9-2) at NO. 1 GREENWOOD (10-2) Benton has won 8 in a row after a 1-2 start, knocking off Lake Hamilton 31-0 to advance last Friday to this semifinal. Benton QB Cline Hooten (23-29 passing, 264 yards, 1 TD), RB Braylen Russell (21-107 rushing, 3 TDs), and WR Maddox Davis (11-113 receiving) were the Panthers' offensive cogs.
Greenwood bounced back after losing its regular-season finale to LR Christian by beating Russellville 42-7 in the quarterfinal. QB Hunter Houston (26-33 passing, 326 yards, 4 TDs; rushing TD) relied on WR LJ Robins, who caught 8 passes for 164 yards and 3 TDs.