Class 3A Week 13 Rankings, Notes & Picks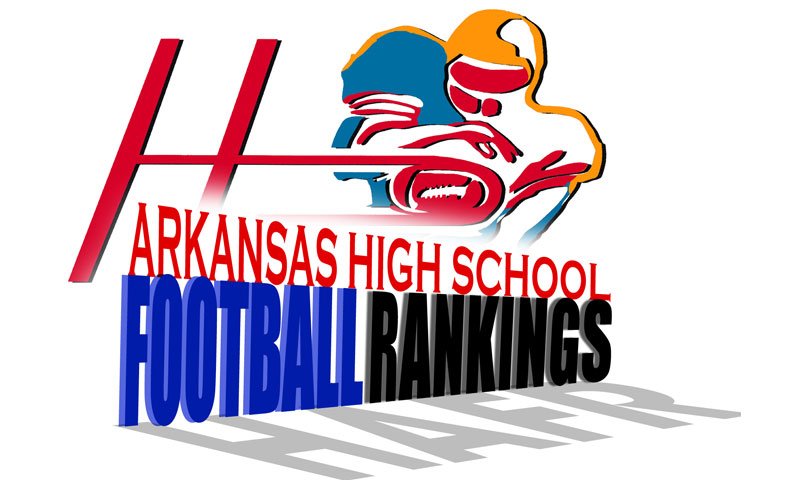 Hootens.com Class 3A Rankings
Week 13, 2022
Copyright Seventy Seven's Publishing
1. Prescott (11-0)
2. Charleston (11-1)
3. Rison (10-0)
4. Melbourne (12-0)
5. Booneville (10-2)
6. Glen Rose (8-2)
7. Osceola (8-3)
8. Newport (9-3)
9. Centerpoint (10-2)
10. Camden Harmony Grove (7-5)
11. Greenland (8-4)
12. Fordyce (7-5)
13. Bismarck (6-5)
14. Salem (8-4)
15. Quitman (6-5-1) 
16. Smackover (7-5) 
17. Hoxie (7-4) 
18. Walnut Ridge (7-4) 
19. Mansfield (7-4) 
20. Barton (5-6)
21. Gurdon (6-4) 
22. Magnet Cove (5-6)
23. Fouke (5-5)
24. West Fork (5-5) 
25. Lavaca (6-5) 
26. Perryville (4-7)
27. Yellville Summit (5-5)
28. Manila (3-8)
29. Junction City (4-6) 
30. Lake Village (3-6)
31. Drew Central (4-7)
32. Jessieville (3-7)
33. Cedarville (2-8)
34. Hackett (1-9)
35. Two Rivers (2-7)
36. Paris (1-8)
37. Corning (3-8)
38. Horatio (1-8)
39. Palestine-Wheatley (1-8)
40. Atkins (0-10)
41. Dollarway (0-9) 
42. Piggott (0-9)
WEEK 13 PREDICTIONS (favored team highlighted in yellow and ALL CAPS)




HOOTEN'S GAME OF THE WEEK
BOTTOM HALF OF BRACKET
NO. 1 PRESCOTT (11-0) at No. 2 Rison (10-0)
Rison, battling a flu outbreak last week, eliminated Bismarck 30-19. Senior DE Dolten Yardley registered 4 TFLs and a fumble recovery.
Prescott beat Salem 41-6, and the Curley Wolves got experience playing an offense similar in style to Rison. Prescott Coach Brian Glass said his team "needs to work with the possessions they get and need to create as many as they can with their defense."  Prescott QB Carston Poole threw 3 TD passes last week. Travion Dickens and Jaylen Young combined to rush for 180 yards and 2 TDs. 

No. 8 Newport (9-3) at NO. 2 CHARLESTON (11-1)
Charleston scores plenty of points, but its defense has risen up as well, allowing 46 points in 9 games, with Booneville the only opponent to score more than 1 TD. Wiley Carroll leads the defense, making calls at linebacker. Charleston Coach Ricky May says his defense has really grown to loving contact and delivering the big hits instead of taking them. "They are 14-15 unsung heroes that do a great job of playing fast and hard," May says. Charleston's defense will try to contain Newport's Kylan Crite, CJ Young, and DeJai Marshall, who combined for 5 TDs in a 50-22 win over Quitman. 
TOP HALF OF BRACKET

No. 4 Melbourne (12-0) at NO. 6 GLEN ROSE (8-2)  
Melbourne makes its first trip to the quarterfinals since 2019. Stu Smith's Bearkatz team won a 61-51 shootout with the Greenland Pirates last week. Melbourne was powered by junior RB Robert Langston, who rushed for 265 yards and 3 TDs, and senior QB Trey Wren, accounted for 5 TDs. Glen Rose eliminated Fordyce 21-14, controlling the clock with a 160-yard effort from Heath Ballance. 
NO. 5 BOONEVILLE (10-2) at No. 7 Osceola (8-3)

Osceola used a blocked punt and 2 turnovers to beat Camden Harmony Grove 48-7. Torian Bell ran for 2 TDs. Booneville rushed for 547 yards in a 60-14 win at Smackover. Dax Goff (18-208 rushing) and Cody Elliott (179 rushing) each scored 4 TDs. Smackover's only points were scored on 2 kickoff returns.