Class 7A Week 13 Rankings, Notes & Picks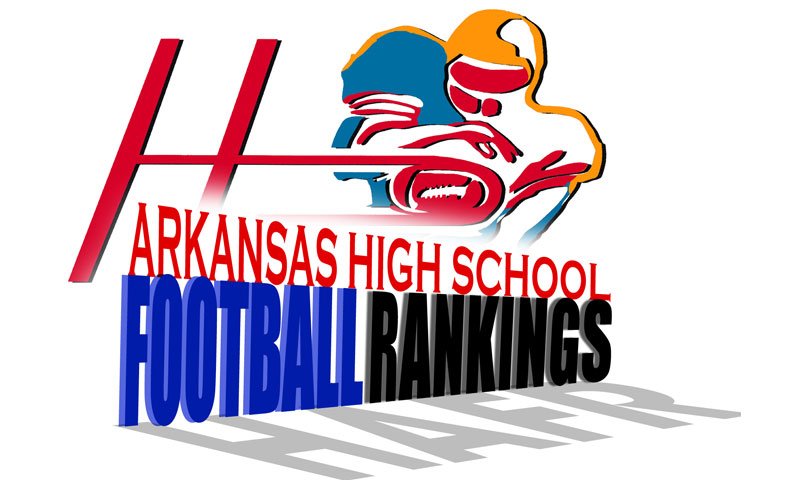 Hooten's Arkansas Football Rankings
Class 7A, Week 13, 2020
Copyright Hooten Publishing, Inc.

1. Bryant (11-0)
2. North Little Rock (10-1)
3. Conway (8-3)
4. Cabot (8-3)
5. Bentonville (10-1)
6. LR Catholic (5-7)
7. Rogers (6-3)
8. Bentonville West (6-5)
9. FS Northside (5-5)
10. Fayetteville (4-6)
11. Har-Ber (5-7)
12. Springdale (3-8)
13. LR Central (3-5)
14. FS Southside (2-9)
15. Heritage (1-10)
16. LR Southwest (0-7)

GAME OF THE WEEK
No. 4 Cabot at No. 2 North Little Rock
North LR seeks its fifth consecutive state title game appearance. The Charging Wildcats beat Cabot 48-31 Week 10 before eliminating FS Southside (38-0) and LR Catholic (34-7) from the playoffs the past two Fridays. The Charging Wildcats only loss came Week 9 to No. 1 Bryant 58-21. North LR's three-year starting quarterback Kareame Cotton, running back Fred O'Donald and linebacker Ricky Reed are on the watch lists for the Farm Bureau Insurance 7A/6A Player of the Year awards. North LR sophomore LB Deontae' Young (6-3, 250) terrorized LR Catholic a week ago, making tackles for losses, chasing the QB and tipping passes when he dropped into coverage.
Cabot outscores opponents 35-29 with its offense gaining 408 yards (222 passing) and converting on 36 percent of both third and fourth downs. Cabot dominates third quarters, outscoring opponents 128-51. Cabot senior QB Tyler Gee completes 61 percent of his passes for 266 yards weekly, totaling 2,920 yards and 30 TDs with 13 interceptions this season. Kyle Carmack (72 catches for 1,224 yards) leads Cabot receivers while Brandon Jay averages 170 all-purpose yards per Friday. Cabot last advanced to the state finals in 2013, losing to Bentonville 39-28.

LAST WEEK
hootens.com correctly predicted 3 of 4 winners in games involving Class 7A teams. For the season, hootens.com is 86-15 (85 percent) in Class 7A.

WEEK 13 PREDICTIONS (favored team in CAPS)
Top Half of Bracket
Conway at BRYANT (21): Bryant beat Conway 70-33 Week 10. It didn't apply the mercy rule (35-point lead) running clock until the fourth quarter, though. Since then, Conway has scored 60 points per game the past three weeks. Bryant QB Austin Ledbetter, WR Hayden Schrader and RBs Tanner Anderson and Jamarion Bracey are on the Farm Bureau Insurance Awards 7A/6A Offensive Player of the Year watch list while defenders Miles Aldridge and Rodrico Martin are being considered for Defensive Player of the Year. Conway QB Ben Weese (), WR Bryce Bohanan and DT Levern Floyd (6-3, 240) are on the same lists. Conway last played for a state title in 1993, losing to Pine Bluff 42-6.

Bottom Half of Bracket
Cabot at NORTH LR (3): Game of the Week.