Class 3A Week 13 Rankings, Notes & Picks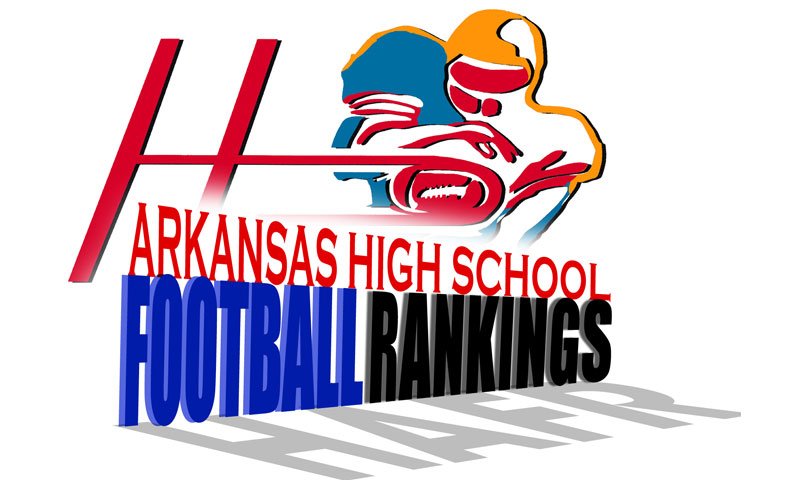 Hootens.com Rankings
Class 3A, Week 13, 2019
Copyright Hooten Publishing, Inc.

1. Rison (11-1)
2. Prescott (10-2)
3. Osceola (10-1)
4. Harding Academy (12-0)
5. C. Harmony Grove (10-2)
6. McGehee (11-1)
7. Hoxie (10-2)
8. Melbourne (10-2)
9. Booneville (8-3)
10. Newport (9-3)
11. Lamar (9-3)
12. Glen Rose (9-3)
13. Clinton (10-2)
14. Atkins (9-3)
15. Dollarway (6-6)
16. Greenland (7-5)
17. Centerpoint (8-3)
18. Harrisburg (7-4)
19. Jessieville (8-3)
20. Mansfield (7-4)
21. Perryville (6-5)
22. Smackover (5-6)
23. Walnut Ridge (6-5)
24. Drew Central (6-5)
25. Charleston (4-7)
26. Lake Village (4-6)
27. Cedarville (6-4)
28. Baptist Prep (3-8)
29. Mountain View (5-6)
30. Danville (4-6)
31. Genoa Central (5-6)
32. Fouke (4-6)
33. Barton (3-7)
34. Bismarck (3-7)
35. Mayflower (2-8)
36. Piggott (2-8)
37. Corning (2-8)
38. Yellville-Summit (2-8)
39. Paris (3-7)
40. Marshall (2-7)
41. Rose Bud (2-8)
42. Two Rivers (1-9)
43. Manila (2-8)
44. West Fork (0-10)
45. Palestine-Wheatley (0-9)
46. Cedar Ridge (1-9)
47. Horatio (0-10)

HOOTENS.COM GAME OF THE WEEK
No. 5 Camden Harmony Grove at No. 1 Rison
Rison has won eight of the past nine meetings with Harmony Grove, but the Hornets ripped Rison 42-30 in 2017 when the two were members of the 8-2A. The schools will be league rivals again in 2020 and 2021.
Harmony Grove is in the quarterfinals for the fourth straight season. The Hornets reached the Class 2A semifinals in 2016 and 2017 (first two appearances in school history) and qualified for last year's Class 3A quarterfinals. Harmony Grove's 10 wins this fall are its most since winning 10 games in 2010. The Hornets scored the game's final 40 points last week against Clinton for a 46-14 home victory.  Harmony Grove rolled up 472 yards against Clinton and allowed the Yellow Jackets 203 yards, almost 200 fewer than Clinton's average game this year. The 203 yards and 14 points were Clinton's lowest outputs in 2019. Harmony Grove junior running back Mecca Arnold ran for 132 yards and two TDs and senior playmaker Xaylon Falls recorded 14 touches for 148 yards and three scores. Senior QB Zach Smith completed nine of 18 passes against Clinton for 169 yards and three TDs, with classmate Damion Daniel logging three receptions for 72 yards. Senior noseguard Daniel Hicks (team-high 95 tackles this year, including 38 for losses and six sacks) recovered a pair of fumbles against Clinton.
Rison's 34 wins the past three seasons are its most since earning 38 victories between 2003-2005. Rison rides the top scoring defense in Class 3A (9.2 points per game) into this game. Rison fashioned a 30-7 lead last week against Lamar in a 36-20 victory, but the 20 points was the second-highest point total allowed by the Wildcats in 2019. Lamar rolled up 353 yards at Rison, 160 of which came after the Wildcats pushed ahead 30-7. Rison junior running back Jamarien Frye ran for 155 yards on 20 carries and two TDs against Lamar, with senior Jerrion Marshall taking off for a 57-yard TD. Senior Fred Marsh and junior Eli Herrington anchor the Rison defense. 

LAST WEEK
Hootens.com correctly predicted six of eight (75 percent) games involving Class 3A schools a week ago. For the season, Hootens.com has correctly predicted 254 of 304 (84 percent) of games involving Class 3A schools.

WEEK 13 PREDICTIONS (favored team in CAPS followed by point spread)
TOP OF THE BRACKET
Hoxie at PRESCOTT (10): Hoxie is in the quarterfinals for the fourth time in school history (2007, 2013 and 2014), all of which have come under Coach Tom Sears (144-89-1 since 1999). Hoxie eliminated Booneville 34-28 last week, intercepting a pass in the end zone with 17 seconds left in regulation. Junior QB Daylon Powell missed most of the second half at Booneville with an arm injury, but sophomore QB Cade Forrester led a pair of TD drives. Powell is expected to play at Prescott. Junior running back Shunderrick Powell ran for three TDs a week ago. Senior tackle John Washburn anchors the Hoxie front.
Prescott has advanced to at least the quarterfinals for the third time in four seasons. The Curley Wolves have won 10 straight games following an 0-2 start. Prescott erased a 22-0 halftime deficit last week against Dollarway, for a 23-22 victory. Senior Derriun Thompson, junior Alex George and sophomore Jaylon Hopson scored TDs against Dollarway. It was Prescott's 10th win of 2019, the eighth time in nine seasons the Curley Wolves have earned double-digit wins.
McGehee at HARDING ACADEMY (14): Harding Academy mauled McGehee 62-33 in the 2012 quarterfinals at McGehee. Harding finished 14-0 that season, earning the fifth state title in school history. McGehee has won 31 games the past three seasons, its most victories in a three-year span since winning 39 games between 1998 and 2000. The Owls have advanced to the quarterfinals the past three seasons, with a semifinal appearance in 2017. McGehee led Atkins 24-7 at halftime last week, when it won 52-29. The Owls held the Red Devils to 26 rushing yards on 25 carries, but did surrender 256 yards passing and four TDs. That could be problematic against Harding junior QB Caden Sipe, who completes 75 percent of his passes this season for 2,915 yards and 48 TDs and just three interceptions. Harding amassed 568 yards in last week's 58-24 win over Newport, scoring six unanswered TDs. The Wildcats led 58-18 in the fourth quarter. Senior Stone Sheffield racked up 385 yards and five scores against Newport. Harding is in the quarterfinals for the first time since winning the 2015 Class 3A state title. The Wildcats outscore their competition 51-18 weekly and have beaten only one team by less than 13 points this season (50-49 Week 3 at Class 4A Heber Springs).

BOTTOM OF THE BRACKET
Melbourne at OSCEOLA (17): Osceola downed Melbourne in 2014 and 2015, when the two were members of the 3-3A. Osceola eliminated Melbourne in the second round of the 2014 playoffs 14-7. Melbourne has won five straight games, by an average of 43-16 weekly.  Melbourne's 42-28 victory last week at Glen Rose established a new school record for the Bearkatz and also marks the school's first trip to the quarterfinals (launched varsity football in 2012). Melbourne trailed 28-26 entering the fourth quarter, but senior Alex Bray and junior Noah McSpadden recorded the decisive TDs in the fourth quarter. Senior 2,600-yard passer Gabe Lawrence fired three TD passes at Glen Rose. Bray is the school's all-time leading tackler (320 stops). Osceola has won 10 consecutive games since dropping its opener to 5A East champion Valley View Zero Week in the Arkansas Blue Cross and Blue Shield Kickoff Classic at Arkansas State. Six Seminoles scored in last week's 50-20 home victory over Greenland, including a safety and an A.J. Harris interception return for a TD. Osceola senior M.J. Vance (more than 2,100 yards and 30 TDs) makes plays at QB and linebacker. Seniors Trey Moore and Greg Hooks (more than 40 receptions for 800 yards and 11 TDs and three interceptions this year) and sophomore Dontavion Littleton (team-high 66 tackles) are also two-way warriors.
C. Harmony Grove at RISON (2): See Hootens.com Game of the Week.