Class 7A Week 13 Rankings, Notes & Picks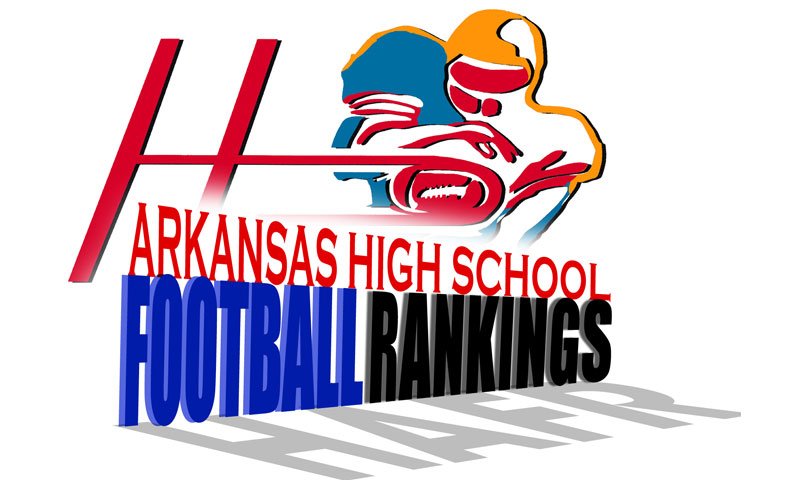 Hootens.com Rankings
Class 7A, Week 13, 2019
Copyright Hooten Publishing, Inc.

1. Bryant (11-0)
2. Bentonville (11-0)
3. North LR (8-3)
4. Bentonville West (7-4)
5. Conway (8-4)
6. Har-Ber (8-4)
7. LR Catholic (7-5)
8. Fayetteville (6-6)
9. Cabot (6-5)
10. LR Central (6-5)
11. Van Buren (6-5)
12. FS Northside (3-7)
13. Rogers (2-9)
14. Springdale (3-7)
15. FS Southside (2-8)
16. Heritage (0-10)

HOOTENS.COM GAME OF THE WEEK
No. 3 North LR at No. 2 Bentonville
Rematch of the 2017 state title game that North LR won 44-37 but ended with controversy as Bentonville attempted to spike the ball inside the 20-yard line with :03 remaining. Officials said time expired, but Bentonville says 1.9 should have been left on the clock. Instant replay, being used for the first time in this year's finals, will resolve future disputes in championship games.
North LR, eyeing its fourth straight appearance in the state finals, was tied with Har-Ber 21-21 in the fourth quarter last week before advancing 49-21. North LR gained 390 of its 445 yards on the ground, recovered a Har-Ber fumble and intercepted three passes. Beastly senior running back Brandon Thomas has returned from injuries to carry 117 times for 1,009 yards in just 16 quarters. He rushed for 209 yards and 3 touchdowns last week. North LR starting QB Kareame Cotton and backup Damon Bell have combined to complete just 90 of 188 passes for 931 yards with 2 TDs and 10 interceptions.
"(North LR coach Jamie Mitchell) has got them going at the right time," says Bentonville coach Jody Grant. "They run the ball well and I'm very impressed with their defensive line. It's as good as any we've seen. The physicality of their style of football is something that our kids embrace. We don't see it a lot, but we're excited about playing."
Bentonville limited LR Catholic to 133 yards and forced two turnovers in last week's 41-10 mercy-rule win. Bentonville allows just 13.8 points weekly despite playing reserves in the second half of most games. Juniors Cole Joyce, who has scholarship offers from SMU, Central Florida, Tulsa and others, and Keegan Stinespring are standout inside linebackers.
"I'm not sure, but they might be as good as (No. 1) Bryant's defense," says Mitchell.
Comparing scores: North LR opened with a 19-0 victory over Tulsa Washington. Three weeks later, Bentonville won at Tulsa Washington 17-6. Bentonville beat Conway 17-10 Week 1. North LR beat Conway 17-7 Week 5.

LAST WEEK
hootens.com correctly predicted 3 of 4 winners in Class 7A games. For the season, hootens.com has correctly predicted 80 of 99 winners (81 percent) in Class 7A.

SEMIFINAL PREDICTIONS (favored team in CAPS followed by point spread)
North LR at BENTONVILLE (7): Game of the Week.
Bentonvllle West at BRYANT (21): This should be closer than the first time. Bryant blanked West 38-0 Week 2, scoring a 35-0 lead by halftime. Bryant totaled 540 yards (437 passing) in the first meeting while holding West to 104 yards (15 rushing). Last week West led 17-0 in the first quarter but had to rally, scoring 14 points in the final 7:30 to get by Conway 31-21. Bryant trailed Fayetteville early last week and it was tied 14-14 in the third quarter after Fayetteville returned an interception 47 yards to score, but the Hornets exploded in the fourth for a 42-14 win.