Class 3A Week 14 Rankings, Notes & Picks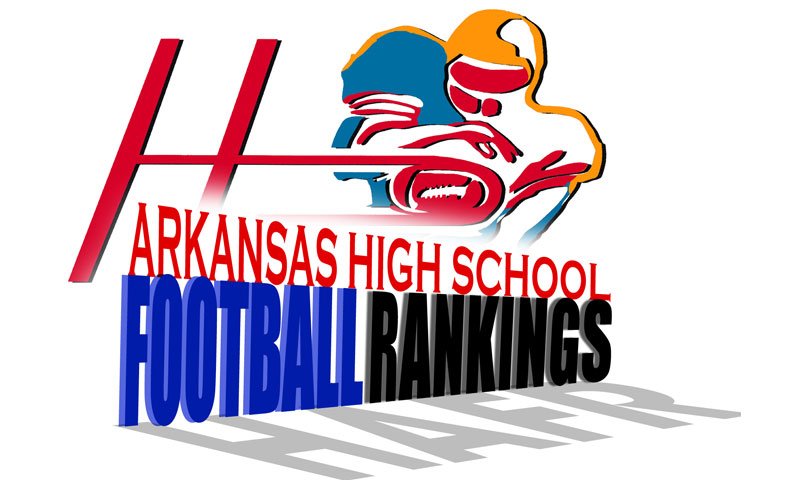 Hootens.com Rankings
Class 3A, Week 14, 2018
Copyright Hooten Publishing, Inc.
1. Booneville (13-0)
2. Osceola (12-1)
3. Rison (13-0)
4. Prescott (12-1)
5. Smackover (10-2)
6. C. Harmony Grove (9-3)
7. McGehee (9-3)
8. Clinton (11-1)
9. Lamar (10-2)
10. Mayflower (10-2)
11. Newport (9-3)
12. Glen Rose (9-2)
13. Danville (8-4)
14. Walnut Ridge (9-3)
15. Mansfield (8-4)
16. Harding Academy (8-4)
17. Charleston (6-5)
18. Melbourne (7-4)
19. Atkins (7-4)
20. Piggott (6-5)
21. Centerpoint (6-5)
22. Barton (4-6)
23. Greenland (6-5)
24. Hoxie (5-6)
25. Baptist Prep (4-6-1)
26. Harrisburg (4-6)
27. Cedarville (4-6)
28. Yellville-Summit (4-7)
29. Jessieville (4-6)
30. Lake Village (6-5)
31. Palestine-Wheatley (4-5)
32. Fouke (4-7)
33. Dollarway (3-8)
34. Mountain View (2-8)
35. Perryville (2-8)
36. Manila (3-7)
37. Drew Central (1-8)
38. West Fork (1-9)
39. Bismarck (2-8)
40. Horatio (3-7)
41. Genoa Central (1-9)
42. Marshall (1-9)
43. Corning (0-10)
44. Paris (0-10)
45. Two Rivers (0-10)
46. Cedar Ridge (1-4)
47. Rose Bud (0-3)

HOOTENS.COM GAME OF THE WEEK
No. 4 Prescott at No. 1 Booneville
Booneville eliminated Prescott 42-30 in the second round of the 2014 playoffs in the last meeting of these teams. Prescott has advanced to the semifinals four times in Coach Tommy Poole's (76-16 at the school) seven seasons. This is Booneville's third semifinal voyage (2013 and 2014) under Coach Scott Hyatt, who is 113-33 at the school. Poole and Hyatt are on the watch list for the Farm Bureau Insurance Awards Class 3A Coach of the Year award.
Prescott, which allows just 8.4 points per game, last week recorded its fifth shutout of 2018, eliminating McGehee by 26 points. Sophomore running back Alex George ran for two touchdowns, while senior quarterback Ryan Johnson added a rushing score. Junior Derriun Thompson ran for a TD and intercepted a pass. Johnson, on the watch list for the 2018 Farm Bureau Insurance Awards for Class 3A Offensive Player of the Year, rolled up more than 2,500 yards and 30 TDs this season. George paces the Prescott rushing attack with 1,072 yards (9.2 yards per carry) and 21 scores. Thompson has almost 1,000 yards and 14 TDs. Senior receiver Cameron Cox has caught 54 passes for 965 yards and seven scores. Senior Kobe Gillard (40 tackles) and sophomore Justin Wilson (32 stops) anchor the offensive and defensive lines. Seniors Trey Rucker (121 tackles, 16 for losses) and Colton Johnson (115 stops, 22 TFL) pursue the ball at linebacker. Senior Konnor Tinsley made more than 110 tackles this year. Johnson, who owns an offer from Purdue, has played more safety in the playoffs. "Their offensive line fires off the ball and plays hard and physical," Hyatt says. "On defense, they have speed everywhere." 
Booneville won the 4-4A last year and advanced to the Class 4A quarterfinals. The Bearcats' last loss was a 22-19 defeat at Pea Ridge. Booneville has been No. 1 in the Hootens.com rankings since the 2018 edition of Hooten's Arkansas Football was released in June. Booneville has intercepted 28 passes this year, including three in last week's 43-22 win over Camden Harmony Grove. Booneville hit Harmony Grove with 43 unanswered points in that game, leading 43-6 in the fourth quarter. Senior defensive lineman Noah Reyes, on the watch list for the 2018 Farm Bureau Insurance Awards Class 3A Defensive Player of the Year award, has recorded 28 tackles for loss this year. Reyes showed out against Harmony Grove, recovering a fumble, logging a safety and blocking an extra point. Ethan Dobbs intercepted two passes against Harmony Grove and Michael Hesson had one interception. Gabe Fennell forced the fumble Reyes recovered. Hesson rushed for 107 yards on nine carries. Dobbs returned a kickoff 60 yards for a TD, caught a 17-yard TD pass and would have scored on an interception return, but a penalty negated it. Senior end Marcus Nichols aggressively stuffs the run and rushes the passer. Senior fullback Carson Ray batters defenses for more than 1,000 yards and 18 TDs this year.
Booneville may own an advantage in the trenches, but Prescott has an edge at the skill positions.

LAST WEEK
Hootens.com correctly predicted four of four winners (100 percent) of games involving Class 3A schools. Hootens.com has correctly picked 259 of 302 winners (86 percent) of games involving Class 3A schools for the season.

WEEK 14 PREDICTIONS (favored team in CAPS followed by point spread)
No. 3 Rison at No. 2 OSCEOLA (3): Tradition-rich schools meet for a trip to War Memorial Stadium. Osceola, Class AAA state champion in 1995 and Class AA titlists in 1997, has not played for a state title since 1998 (lost Class AAAA title game 14-12 to Alma). Rison has won eight state titles in the modern playoff era (since 1968), including two crowns under Coach Clay Totty (207-55-1 at the school). Rison last played for the state title in 2015 (26-22 loss to McCrory).
The only previous meeting of these schools was a 1950 semifinal, won by Rison on its way to the school's first state title. George Walker was the Rison QB that year, and went on to earn All-Southwest Conference honors as an Arkansas Razorback. 
Rison, the top scoring defense in Class 3A (allows 8.7 points per game), is in the semifinals for the first time as a member of Class 3A following a dominating 53-15 quarterfinal win over Lamar. Senior running back Malik Chavis (nine carries for 102 yards against Lamar), sophomore Jamerien Frye (11 carries for 139 yards against Lamar) and senior 1,000-yard rusher RoShawn Martin form one of the more productive backfields in the state. Junior quarterback Jaylon Henry triggers Rison's Split-back Veer offense with 4.6 speed. Senior Harrison Reed and junior Fredrick Marsh anchor the Rison offensive line. Senior noseguard D.J. Watson plugs the run, pressures opposing passers and bats down passes, while often combating double teams. Fearless senior inside linebacker Landric Lea logged more than 93 tackles in his first two seasons and displays sound gap technique. Chavis is one of the top cover men in the state at safety, where he projects at Arkansas. "They're an excellent football team, based on the film we've seen thus far," Osceola coach Robert Hooks says. "They have four or five dudes who are scary with the ball in their hands and the offensive line loves to mix it up. They're well coached and don't beat themselves."
Osceola arrives in the semis for the second straight year. Osceola scored the game's final 10 points last week in a 24-21 victory at 10-2 Smackover on a muddy field. Kicker Jacob O' Kane booted the game-winning 25-yard field goal with less than two minutes in regulation. Dynamic sophomore QB Kam Turner leads Osceola in passing (1,284 yards and 18 TDs with one interception), rushing (788 yards and 14 scores). Junior running back J.D. Winda nears 600 yards with seven scores. Junior Greg Hooks paces the team with 38 receptions for 740 yards and nine TDs. Senior standout Jariq Scales, on the watch list for the 2018 Farm Bureau Insurance Awards Defensive Player of the Year award, gets open against man coverage and leads Osceola in tackles (99 stops). Scales caught a 22-yard TD pass on fourth and 12 last week at Smackover. "Usually teams have a weakness that you find pretty quickly, and if you're lucky they may even have two," Rison coach Clay Totty says. "We're still looking for Osceola's first weakness." 
Rison and Osceola each beat Hoxie this season. Osceola hacked Hoxie Week 4 44-21 after trailing 14-13 in the second quarter. Rison eliminated Hoxie from the playoffs Week 11 50-19 and the Mustangs' only lead was 7-6 in the first quarter. Osceola lost to Class 5A Blytheville Week 1 on the field (later picked up a forfeit win) and to Class 4A Rivercrest Week 3 by two points. The Seminoles own quality wins over Class 4A Gosnell (6-5), league rivals Walnut Ridge (9-3), Piggott (6-5) and Newport (9-3). Rison's best wins this year are over Class 2A Fordyce (6-6) and league rival McGehee (9-4), with a playoff win over Mayflower (10-2).
Prescott at BOONEVILLE (3): See Game of the Week.