Class 4A Week 14 Rankings, Notes & Picks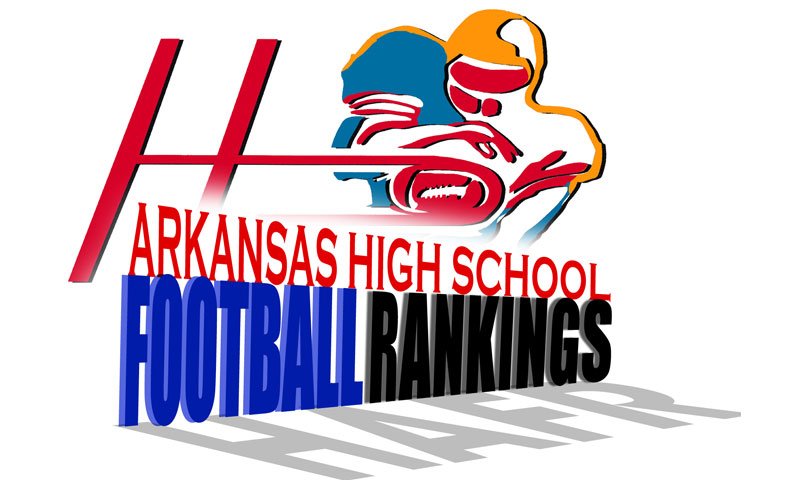 Hootens.com Rankings
Class 4A, Week 14, 2018
Copyright Hooten Publishing, Inc. 
1. Shiloh Christian (12-1)
2. Joe T. Robinson (11-2)
3. Arkadelphia (8-5)
4. Dumas (12-1)
5. Rivercrest (11-2)
6. Nashville (10-3)
7. Ozark (9-3)
8. Stuttgart (10-2)
9. Warren (9-2)
10. Bauxite (9-3)
11. Helena (9-3)
12. Mena (8-4)
13. Dardanelle (9-3)
14. Heber Springs (7-5)
15. Hamburg (8-4)
16. Lonoke (6-6)
17. Trumann (7-4)
18. Elkins (7-4)
19. Pea Ridge (7-4)
20. Lincoln (8-3)
21. Prairie Grove (5-6)
22. Gosnell (5-6)
23. Pottsville (5-6)
24. Jonesboro Westside (7-4)
25. CAC (5-6)
26. Southside Batesville (6-5)
27. Fountain Lake (6-5)
28. Star City (4-7)
29. Pocahontas (4-7)
30. Gentry (3-8)
31. Harmony Grove Haskell (5-5)
32. Bald Knob (4-6)
33. Crossett (2-8)
34. De Witt (4-6)
35. Ashdown (3-7)
36. Berryville (4-6)
37. Riverview (2-8)
38. Brookland (2-8)
39. Dover (2-8)
40. Gravette (1-9)
41. Waldron (2-8)
42. Cave City (1-9)
43. Highland (1-9)
44. Subiaco Academy (1-9)
45. Monticello (0-10)
46. Malvern (0-10)
47. Mills (0-10)
48. Green Forest (1-9)

HOOTENS.COM GAME OF THE WEEK
No. 3 Arkadelphia at No. 1 Shiloh Christian
Shiloh Christian and Arkadelphia are separated by four hours, but the coaches are familiar with each other. Arkadelphia's J.R. Eldridge and Shiloh Christian's Jeff Conaway were teammates on Todd Knight's first team at Ouachita Baptist in 1999, and Conaway coached one season at Arkadelphia under former coach and current Benton coach Brad Harris. Their admiration for each others program sounds similar: "They play fundamentally sound on defense and don't do things to get them beat," Conaway says. Eldridge says of Shiloh Christian: "They are well coached and play with energy. They rarely make mistakes."
Defending state champion Arkadelphia has eight straight wins since starting the season 0-5, taking down No. 1 seeds Warren and Stuttgart the past two weeks by a combined 62-14. The Badger defense gives up just 5.5 points a game during the streak, shutting out five opponents. They limited Stuttgart to 87 yards last week. Junior linebacker Kyren Harrison paces the Badgers with more than 80 tackles. Junior Jayson Campbell and Ricky Rogers, Jr. are leaders on the defensive front, while senior cornerback Victor Tademy and safety Carlos Haynie anchor the secondary. "They aren't a high pressure, aggressive defense because they don't have to be," Conaway says. "They have the manpower to play basic and man up on you."
Badger senior running back Zion Hatley dashed 38 yards for a touchdown at Stuttgart, while junior quarterback Cannon Turner sprinted 46 yards for a score and threw a TD pass. All five offensive linemen, considered a concern at the start of the season, are underclassmen. The Badgers have nine road playoff wins the past six years and are in the semifinals for the third time in four years.
Shiloh Christian has won 12 straight games and its starters logged significant minutes in the second half of just three games. Junior quarterback Eli Reece started every game this season and splits snaps with sophomore Jaiden Henry, who also lines up at receiver. Reece completes 144 of 218 passes this year (66 percent) for 2,289 yards and 30 TDs with four interceptions. The versatile Henry completed 49 of 76 passes (64 percent) for 977 yards and 14 TDs with three interceptions this season, has 56 carries for 416 yards and five TDs and 19 receptions for 349 yards and four TDs. Henry caught five passes for 133 yards and a score in last week's 40-21 win over Nashville. Junior Truitt Tollett paces the Saints with 69 catches for 1,086 yards and 13 TDs, while senior Blake Thomson has 43 receptions for 864 yards and nine TDs. Senior safety Micah Button has almost 80 tackles and has returned kickoffs for TDs against Gentry and Nashville. Thomson starts in the secondary in the playoffs and broke up seven passes against Nashville.

LAST WEEK
Hootens.com correctly predicted three of four quarterfinal games last week. Hootens.com has predicted 238 of 276 games this year (86 percent).

SEMIFINAL PREDICTIONS (favored team in ALL CAPS)
Dumas at JOE T. ROBINSON (16): Dumas is in the semifinals for the first time, and the Bobcats' only loss this year was Week 6 at Warren, when they trailed 10-8 late in the third quarter. Dumas rallied from a 10-point fourth-quarter deficit last week, downing Rivercrest 30-18 by scoring three touchdowns in the final 10 minutes. Dumas averages 374 yards and 35 points weekly behind junior QB Chris Harris. Recruited by Memphis and Louisiana Tech, the dual-threat Harris has completed 120 of 183 passes this year (66 percent) for 1,623 yards and 18 TDs with seven interceptions, and rushed 168 times for 1,432 yards (8.5 yards per carry) and 20 TDs. Sophomore Kylin James played his best game of 2018 at Rivercrest, running for 120 yards and a TD and catching two passes for 58 yards, including the go-ahead 40-yard TD grab with four minutes left. Senior receiver/running back/cornerback Kaleb Small "is our team leader," Coach Max Pennington says. "He sparks us when we need momentum." Small has 82 carries for 627 yards (7.6 ypc) and 10 TDs, and 40 catches for 592 yards and nine TDs. An opposing coach says Small is among the quickest players in the state and "has SEC-type speed." Defensively, Small has 44 tackles and two interceptions, while seniors Keondrick Walker (97 tackles) and Otha Phillips (76 tackles) are leaders at linebacker.
Joe T. Robinson returns to the semifinals for the second straight season after winning five straight games, including last week's mercy-rule victory at 4-4A champion Ozark. The Senators roll up 373 yards and 40 points a game. Senior QB Greyson Tackett has completed 91 of 162 passes this year (56 percent) for 1,635 yards and 21 TDs with four interceptions. "He's the most accurate passer we've ever faced," Pennington says. "They have so many weapons, and he does a great job of finding them." Senior running back/receiver Mekel Kentle, limited to just three carries in the opening two playoff games, ran six times for 75 yards and a pair of TDs at Ozark. Kentle has 83 carries this year for 974 yards (11.4 yards per carry) and 17 TDs, and 30 receptions for 529 yards (17.6 yards per catch) and seven scores. Senior running back Tyler Jones has rushed for 706 yards and 12 TDs while playing in just 11 games this year. He has 25 carries for 164 yards and three TDs in the playoffs. Senior Treveon James caught three TD passes at Ozark and has 34 catches for 766 yards and 12 TDs this season.
Joe T. Robinson's D hasn't allowed a point in the first half since Week 9. Senior free safety Isaac Dubose has 104 tackles and six forced fumbles this season. Dubose collected 20 stops at Bauxite and 23 at Harmony Grove Haskell. Senior ends Zach Williams (87 stops) and Davis Wofford (83 tackles) anchor the line "and will cause us problems," Pennington says. Kentle has 60 stops at cornerback, while senior middle linebacker Seth Watson has 56 stops.
Arkadelphia at SHILOH CHRISTIAN (1): Hootens.com Class 4A Game of the Week.