Class 7A Week 14 Rankings, Notes & Picks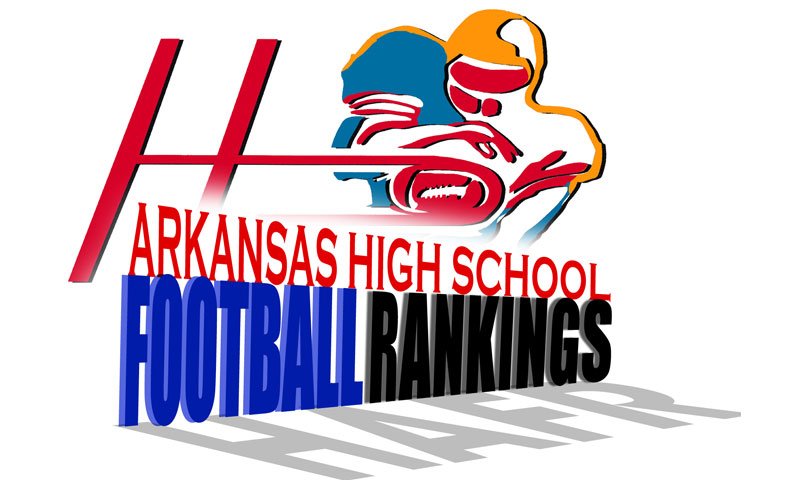 Hootens.com Rankings
Class 7A, Week 14, 2016
Copyright Hooten Publishing, Inc.
1. North LR (12-0)
2. Fayetteville (11-1)
3. Bentonville (10-3)
4. Bryant (9-4)
5. Springdale Har-Ber (8-3)
6. FS Northside (7-3)
7. Cabot (7-5)
8. Conway (4-8)
9. Bentonville West (3-8)
10. Rogers (6-5)
11. Springdale (4-7)
12. LR Catholic (3-8)
13. FS Southside (3-7)
14. LR Central (3-7)
15. Van Buren (2-8)
16. Rogers Heritage (1-9)

CHAMPIONSHIP GAME
No. 1 North Little Rock vs. No. 2 Fayetteville
North Little Rock makes its first state title game appearance while defending champ Fayetteville makes its third consecutive and seventh in a decade. The Purple Dogs won it all in 2007, 2011, 2012 and 2015. North LR is 0-4 against Fayetteville in the modern playoff era, losing in the 2010 and 2012 postseason and the 2014-15 regular seasons (53-14 last fall).
Coach Jamie Mitchell took over at North LR 19 months ago. The Charging Wildcats started 0-4 under Mitchell, but they've won 19 of their past 20 games, losing only a nail-biter at Bentonville in the second round last November. North LR finished 10-0 this fall for the first time since the merger of Ole Main and Northeast High in 1990.
Charging Wildcat running back Alex Day (5-10, 190), a three-year starter, played arguably the top games of his career the past two weeks. Day broke free for 190 yards against Cabot in the second round and battered Bryant for 130 yards last Friday. North LR senior QB Trey Cox (6-0, 170) has "made as much improvement as anyone on our team," Mitchell says. Flat-bellied defensive linemen Larry Hatchett (6-1, 243) and Zavion Moore (6-2, 250), only a junior, harass ball carriers in the backfield. Hatchett returned a fumble 55 yards for a TD last week. "He is impressive," says Fayetteville firs-year coach Bill Blankenship. "North Little Rock's defense really cuts loose and goes to the ball. Offensively, their skill players are really good."

Fayetteville uses more two tight-end sets than the past under Blankenship, who built a national power at Tulsa Union and was Conference USA Coach of the Year at the University of Tulsa in 2012. Fayetteville rallied from an early deficit and dominated the second half of last week's 46-21 win over Bentonville, the only team to beat the Purple Dogs during the regular season (24-21 Week 4). Fayetteville senior QB Taylor Powell (6-2, 205), a Wake Forest commit with 15 scholarship offers, completed 20 of 31 passes for 318 yards in the rematch. Powell owns the Class 7A record with 109 TD passes, most often targeting classmate Barrett Banister (6-0, 180). Senior offensive tackle Ty Clary (6-4, 275) protects Powell and owns several scholarship offers, including Cincinnati and Air Force. Senior defensive tackle Akiel Byers (6-4, 275), arguably the state's top recruit, committed July 17 to the University of Alabama. Daniel Willits (5-10, 260; 340-pound bench press), another senior, compliments Byers on the interior.
North LR can pass but prefers to run the ball while Fayetteville relies more on QB Powell delivering a lot of quick, short throws. A wet and windy night could adversely affect Fayetteville. Both teams have strong defensive fronts. North LR junior kicker Savana Melton has up to 40-yard range.

LAST WEEK
Hooten's Arkansas Football correctly predicted both winners in Class 7A. For the season, hootens.com is 81-25 (76 percent) predicting winners of games involving Class 7A teams.

WEEK 14 TITLE GAME PREDICTION (favored team in CAPS followed by point spread)
NORTH LR (1) vs. Fayetteville