2A Week 14 Rankings, Notes & Picks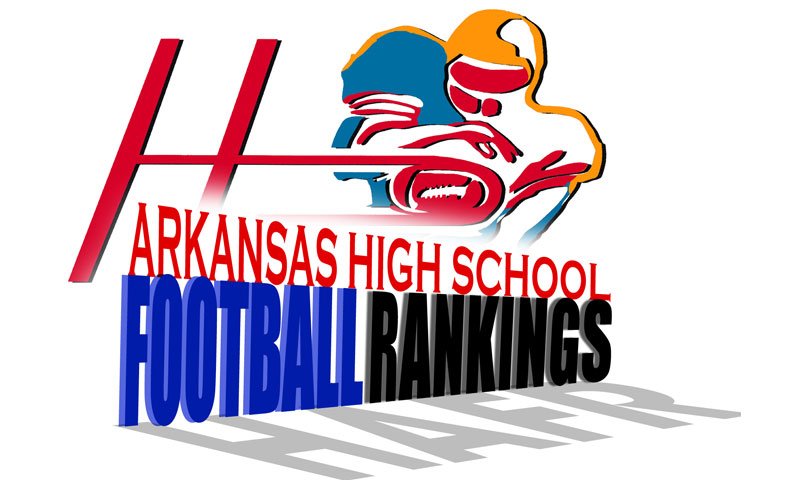 Hootens.com Rankings
Class 2A, Week 14, 2017
Copyright Hooten Publishing, Inc.

1. Mount Ida (13-0)
2. C. Harmony Grove (9-3)
3. Earle (10-1)
4. Conway Christian (11-2)
5. Foreman (11-1)
6. Danville (9-2)
7. Hazen (9-3)
8. Rison (10-2)
9. Bearden (7-5)
10. Mountainburg (9-2)
11. McCrory (7-2)
12. Mineral Springs (5-7)
13. Hampton (7-4)
14. Parkers Chapel (6-5)
15. Magnet Cove (7-5)
16. Hector (8-3)
17. Marked Tree (8-3)
18. E. Poinsett County (8-4)
19. Salem (6-6)
20. Palestine-Wheatley (8-3)
21. Mountain Pine (7-4)
22. Strong (5-5)
23. Hackett (6-4)
24. Cross County (4-7)
25. Clarendon (4-6)
26. England (5-6)
27. Poyen (3-8)
28. Des Arc (4-6)
29. Lavaca (4-7)
30. Magazine (5-6)
31. Spring Hill (4-7)
32. Lafayette County (2-8)
33. Quitman (2-8)
34. Cutter M. Star (3-7)
35. Carlisle (2-7)
36. W. Yell County (3-6)
37. J.C. Westside (3-6)
38. Dierks (1-9)
39. Murfreesboro (0-10)
40. Marvell (1-7)
41. Bigelow (1-9)
42. Rector (1-7)
43. Midland (1-8)
44. Woodlawn (1-9)
45. Brinkley (1-7)
46. Decatur (0-9)
47. Hermitage (0-9)

GAME OF THE WEEK
No. 1 Mount Ida at No. 2 Camden Harmony Grove
This is a rematch of a 2016 semifinal that host Mount Ida won 33-20. Mount Ida claimed its second state title (2007, 2016) a week later by shocking Hampton 27-26 at War Memorial Stadium. Camden Harmony Grove reached the state semis last year for the first time in school history. The Camden H. Grove defense features more team speed and better tackling than a year ago, anchored by junior QB/LB Gannon Bearden. Junior WR/FS Kentrell Hill (eight INTs) and senior Jace Garcia produce big plays in all three phases of the game but the Hornets swarm with more depth, including freshman Mecca Arnold who has blossomed at linebacker. Senior and leading rusher Jordan Hicks missed last week for violating team rules and may not play Friday night, but sophomore RB Xaylon Falls erupted last week with nine carries for 129 yards and two TDs in a 26-point win vs. Hazen. Bearden has thrown the ball well the past two weeks, completing 18 of 25 passes for 474 yards and five TDs in wins over EPC and Hazen.  Defending state champion Mount Ida was holding opponents to 150 yards and 6.8 ppg until the past two weeks when Marked Tree scored 22 points and Conway Christian 28 points. CC passed for 368 yards last week, but Mount Ida intercepted two passes that led to TDs and a 34-28 victory. MI scored on just one of its last five possession and CC forced MI to punt a season-high four times. The MI defense, its best since the 2007 title team, sacked CC QB Jacob Wood four times last week and pressured Wood into a pair of second-half interceptions. Senior cornerback Bridger Farmer leads MI with 93 tackles, followed by senior LB Cade Helms (84 stops) and junior end Champ Saylors with 75 tackles and eight sacks.

LAST WEEK
Hootens.com correctly picked three of four games (75 percent) involving Class 2A teams. For the year, hootens.com is 237-45 (84 percent).

WEEK 14 SEMIFINAL PREDICTIONS (favored team in CAPS followed by point spread)
Mount Ida at CAMDEN H. GROVE (4): See hootens.com Game of the Week.
No. 5 FOREMAN (8) at No. 3 Earle: Earle last won a state title in 1974 but played in the title game in 1984 and reached the state semifinals in 2013 (in Class 3A) and 2014. This game marks Foreman's first appearance in the semifinals. The Gators have earned 13 postseason berths in the modern era (since 1969), getting past the first round just five times and reaching the quarterfinals in 1987 and 2006.
Bearden eliminated Foreman from the playoffs in 2006 and 2012. Foreman knocked Bearden from the playoffs two weeks ago in a confidence-boosting 35-18 victory, holding the Bears to 12 rushing yards. A week ago, Foreman limited No. 6 Danville to 196 yards in a 51-6 blowout. The Gator defense lacks stars but not teeth with plenty of speed and playmakers, including senior LB Brandon Thomas (6-3, 220; 24 TFL) and freshman DE Chris Haywood (6-4, 225; 41 TFL). Haywood and senior LB Corey Lovell pace Foreman with 80 tackles apiece. Junior QB Kyren Batey triggers Foreman's Flexbone, rushing for 560 yards and nine TDs the past two weeks in wins over Bearden and Danville. Batey has rushed for 1,687 yards (13.7 ypc) and 29 TDs this season.
Earle's defense had allowed 88 points this season before giving up 26 points two weeks ago to No. 12 Mineral Springs and 31 points last week to No. 19 Salem. Earle senior QB and DI recruit Gerry Bohanon is surrounded by speedy weapons in senior RB Anthony White, slotback O'Joshua Bunton and junior receiver Alex Coleman. White shredded Salem for 275 yards and three TDs on 20 carries, but Bohanon managed just 29 yards and a TD on eight carries. Bohanon completed seven of 10 passes for 134 yards and two TDs vs Salem. He connected on nine of 15 passes for 148 yards and two TDs two weeks ago in a 20-point win over Mineral Springs. Bohanon took off on Mineral 14 times for 156 rushing yards and three TDs, mostly in the second half. Earle amassed 429 yards on Mineral Springs.