4A Week 14 Rankings, Notes & Picks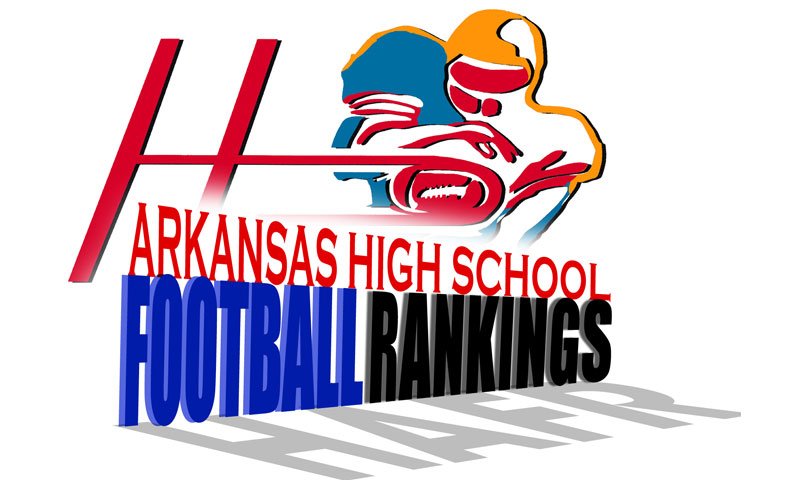 Hootens.com Rankings
Class 4A, Week 14, 2017
Copyright Hooten Publishing, Inc.

1. Warren (12-1)
2. Joe T. Robinson (12-0)
3. Arkadelphia (12-1)
4. Pea Ridge (12-1)
5. Booneville (10-2)
6. Prairie Grove (11-2)
7. Gosnell (9-4)
8. Ashdown (9-4)
9. Nashville (8-4)
10. Southside Batesville (10-2)
11. Ozark (9-3)
12. Stuttgart (8-4)
13. Dardanelle (8-4)
14. Heber Springs (8-4)
15. Hamburg (6-6)
16. Pocahontas (6-6)
17. Trumann (9-2)
18. Gravette (6-5)
19. Shiloh Christian (7-4)
20. Pottsville (6-5)
21. Riverview (7-4)
22. Jonesboro Westside (7-4)
23. Dumas (7-4)
24. Helena (6-5)
25. Bauxite (5-6)
26. Monticello (5-6)
27. Malvern (3-8)
28. Waldron (5-6)
29. Highland (3-8)
30. Gentry (5-6)
31. Crossett (3-8)
32. Star City (4-6)
33. Fountain Lake (4-6)
34. Dover (5-5)
35. Brookland (5-5)
36. Mena (3-7)
37. Lonoke (3-7)
38. Lincoln (3-7)
39. Harrisburg (3-7)
40. DeWitt (2-8)
41. CAC (1-9)
42. Huntsville (1-9)
43. Dollarway (0-9)
44. Berryville (1-9)
45. Subiaco Academy (2-8)
46. West Fork (0-10)
47. Cave City (0-10)
48. Baptist Prep (0-10)

HOOTENS.COM GAME OF THE WEEK
No. 1 Warren at No. 2 Joe T. Robinson
A rematch of last year's quarterfinal, which Warren won 35-28, its closest game on the way to a 15-0 state title campaign. Joe T. Robinson committed five turnovers in that game, and was flagged for four first-quarter false start penalties.
Warren has won 12 straight games this season since an opening loss to Class 5A Little Rock Christian. The Lumberjacks pounded Prairie Grove last week 35-13, not allowing a point until 1:03 left in the third quarter.  Warren gives up just 14 points per game. Defensive linemen Marcus Miller (6-4, 290), a junior, and Wallace Smith (6-3, 290), a senior, spearhead a unit "that's playing well," Warren coach Bo Hembree says. Senior linebacker Psavian Person has more than 100 tackles this season. Junior linebacker Treylon Burks had 13 tackles and returned an interception 59 yards for a TD last week (his fourth pick six of the season), while Person racked up 18 stops.
Burks, regarded by opposing coaches as the top player in the state, shifted to quarterback and running back a week ago, running 19 times for 239 yards and four TDs. Warren's primary QB, junior J'malachi Kinnard, had two TDs (one rushing, one passing) in a 35-point win over Ozark in the second round of the playoffs.. Hembree is 6-0 in the semifinals.
Joe T. Robinson advances to the semifinals for the first time since 2010, the fourth time since 2002, and hosts a semifinal game for the first time since 2003. The Senators led Gosnell 21-14 at halftime a week ago, then stuffed Gosnell on fourth-and-one early in the third quarter, spurring a 24-point triumph. The Senators rotate 20 players on defense, including eight linemen. "Our plan is stay fresh and wear teams down by the fourth quarter," Coach Todd Eskola says. Senior middle linebacker Caezar Warren has 134 tackles this season, including 32 tackles for loss and eight sacks. Junior lineman Zach Williams has 65 stops, while senior safety Nathan Page has 40 tackles and six interceptions.
Junior QB Greyson Tackett has completed 16 of 20 passes in the playoffs. "He's improved every game," Eskola says. Tackett has completed 64 of 105 passes this yer (64 percent) for 1,252 yards and 18 TDs. The Senators became more dynamic on offense when Page became healthy enough to play receiver in early November. Page has nine catches for 229 yards and four TDs in the past three games. Robinson alternates three tailbacks, including Warren, who also takes snaps as Wildcat QB. Warren has 129 carries this season for 1,181 yards and 18 TDs. He ran 24 times for 259 yards Week 5 against Arkadelphia and for 214 yards and three TDs the next week against Nashville. Senior Andre Bradley has 69 carries for 609 yards and nine TDs, while junior Zaytron Waits has 59 carries for 467 yards and eight TDs.

LAST WEEK
Hootens.com correctly predicted all four quarterfinal games. For the season, Hootens.com has correctly predicted 282 of 317 games (89 percent).

WEEK 14 PREDICTIONS (favored team in CAPS followed by point spread)
WARREN (2) at Joe T. Robinson: Hootens.com Game of the Week.
ARKADELPHIA (6) at Pea Ridge: A rematch of last year's first round game that Pea Ridge won 30-24. Arkadelphia fumbled in the red zone with less than five minutes left and the score tied 20-20, allowing Pea Ridge to drive for the winning score in the final minute. The Badgers fumbled twice and had a field goal blocked.
Arkadelphia's lone blemish this season was 21-17 Week 5 at Joe T. Robinson. The Badgers have won seven straight (received a Week 11 forfeit from Helena) by an average of 56-9. They advance to the semifinals for the second time in three years. Linebackers Josh Wallace (70 tackles), a junior, senior Josh Burnham (60 tackles) and sophomore Kyren Harrison are the top tacklers for a unit that has allowed more than one TD in just three games. Junior safety Victor Tademy has 31 tackles and six interceptions, while cornerback Dillion Scott averages 3 tackles per game and has three interceptions. "The mark of a great defense is one that flies to the ball and creates turnovers," Pea Ridge coach Stephen Neal says. "Arkadelphia does that."
Sophomore quarterback Cannon Turner has started every game the past two seasons. He ran for 154 yards and three TDs in last week's 52-point win over Ashdown. Turner has completed 68 of 125 passes this season (54 percent) for 979 yards and 11 TDs, and rushed for 874 yards and 11 TDs. Junior Zion Hatley 184 carries for 1,503 yards and 29 TDs in 11 games, and he returned a kickoff 95 yards for a TD in the quarterfinals.
Pea Ridge returns to the semifinals for the third time in four years after sharing the 1-4A title this fall. The Blackhawks rallied past Booneville last week 22-19, scoring the winning TD in the fourth quarter. They average 37 points and 398 yards per game this season. Senior Drew Winn fuels the attack with 250 carries for 2,170 yards and 31 TDs, including the winning jaunt at Booneville. Winn also provides a reliable outlet in the passing attack, averaging 9 yards per catch. Senior QB Jakota Sainsbury completes 152 of 238 passes (64 percent) for 2,275 yards and 26 TDs with eight interceptions. Senior Hayden Holtgrewe has 72 receptions for 1,170 yards and 13 TDs while Jordan Witcher has 53 catches for 777 yards and 10 TDs.
The Blackhawks have allowed just 40 points the past four weeks, including 26 in the playoffs. Junior linebacker Tristan Brewer has 141 tackles and five sacks, while sophomore Adam Trammell has 84 stops. Junior cornerback Carson Rhine has 83 tackles and seven interceptions.