6A Week 14 Rankings, Notes & Picks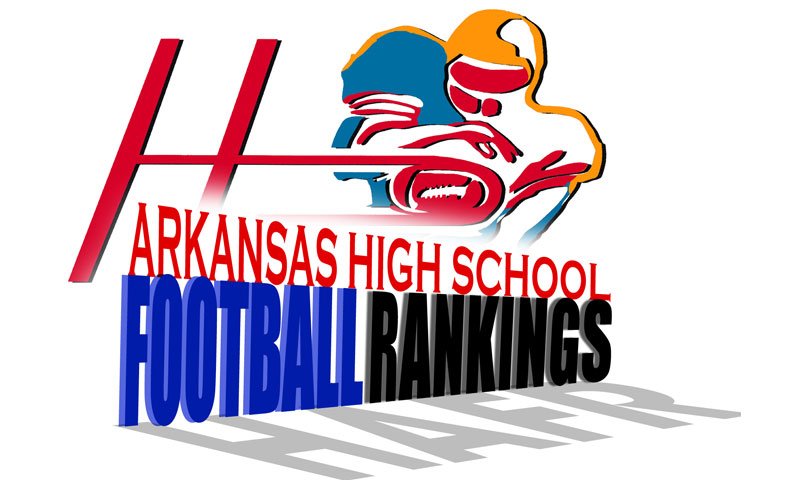 Hootens.com Rankings
Class 6A, Week 14, 2017
Copyright Hooten Publishing, Inc.

1. Greenwood (12-0)
2. Pine Bluff (11-1)
3. West Memphis (10-2)
4. Searcy (10-3)
5. El Dorado (9-2)
6. Benton (7-5)
7. Texarkana (6-6)
8. Russellville (6-6)
9. Lake Hamilton (5-6)
10. Marion (5-6)
11. Jonesboro (5-6)
12. Jacksonville (3-8)
13. Siloam Springs (2-8)
14. Mountain Home (1-9)
15. Sheridan (0-10)
16. LR Hall (1-9)

CHAMPIONSHIP GAME
No. 2 Pine Bluff vs. No. 1 Greenwood
These are the winningest 6A schools since 2009, and one or both have played for a state title every year since 2008. This is the fifth meeting in six years, including previous state title showdowns in 2012 and 2015. Pine Bluff snapped Greenwood's 50-game winning streak in the 2013 semifinals, but Greenwood punted Pine Bluff in last year's semis 31-30.
Pine Bluff, the 6A East champion, invades War Memorial Stadium on an 11-game winning streak. Pine Bluff played for state titles every year from 2012-2015 and won in 2014 and 2015. The Zebras own quality wins this fall over Class 7A Fort Smith Northside, West Memphis and Searcy (twice). Pine Bluff scored 28 unanswered points on its way to a 34-14 semifinal win over Searcy. "This has become one of my favorite teams," Coach Bobby Bolding says. "It's a bunch of really good high school players who have worked their butts off every week since the spring. Whatever they can do to fix something, they've done that. They accepted the challenge, and it's rewarding to see young people respond that way."
Senior linebackers Martavis Thompson and Isaiah Singleton collaborate with safety Rod Stinson Jr. and defensive lineman Kavon Goins on a defense that allows just 16 points per game, second-best in Class 6A. Pine Bluff's offense flows behind senior receiver Jyrimee Thompson, junior running back Braylon Moody and sophomore QB Tyler Foots. Foots completed 11 of 21 passes last week for 130 yards and three TDs with 166 yards rushing against Searcy. Thompson corralled seven passes for 110 yards and three scores including an interception return for a TD and Moody ran for 99 yards.
For the third straight year, 6A West champion Greenwood finished 10-0 in the regular season and will play for the state title, but the Bulldogs settled for runner-up finishes in 2015 and 2016. Greenwood has earned 10 conference titles since 2004. Greenwood boasts the top scoring offense (43.2 PPG) and defense (11 PPG) in 6A football. Greenwood defended its home field last week from West Memphis, scoring 38 unanswered points to trigger the sportsmanship rule en route to a 45-14 semifinal rout. Senior QB and University of Arkansas commit Connor Noland connected on 21 of 30 passes for 220 yards and four TDs against West Memphis. Senior running back Kenny Wood bruised the Blue Devils for 132 rushing yards and two TDs while adding four catches for 57 yards and two scores. Greenwood's first-string defense allowed one TD to West Memphis. Senior linebackers Nick Vota (143 tackles, 38 for loss and eight sacks) and Camden Beshears (88 tackles, 21 TFL and four sacks), and all-state lineman Jon Womack (80 tackles, 26 TFL and team-high 11.5 sacks) pace the Greenwood defense.
Bolding says Greenwood poses a number of problems: "The running back is a real issue because he runs so dang hard. Then the QB is wheelin' and dealin' and making throws. Then, if you can cover their receivers, the QB takes off and makes plays with his legs."
Greenwood owns a sizable advantage on both lines, and junior kicker Grant Ennis (50 touchbacks) has made 10 of 12 field goals this year with a long of 37 yards.

LAST WEEK
Hootens.com correctly picked both winners last week in games involving 6A teams. For the season, Hootens.com has correctly predicted 83 of 98 games (85 percent).

WEEK 14 TITLE GAME PREDICTION (favored team in CAPS followed by point spread)
Pine Bluff vs. GREENWOOD (7): Hootens.com Game of the Week.