Class 4A Week 14 Rankings, Notes & Picks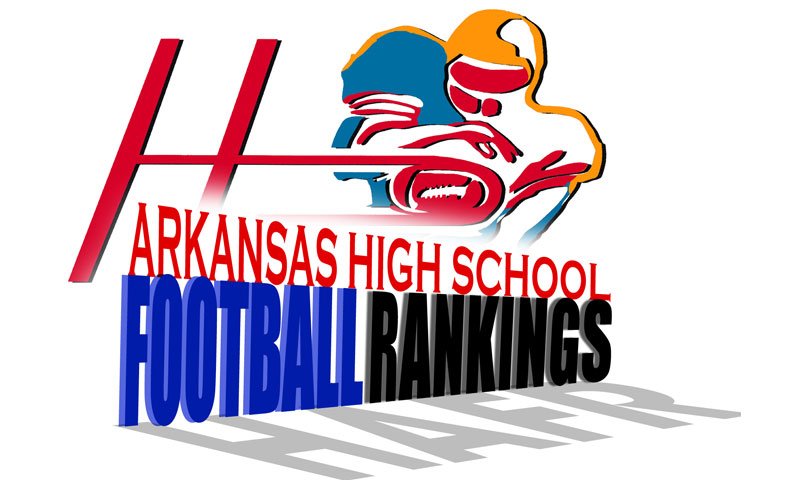 Hootens.com 4A Rankings

Week 14, 2022

Copyright Seventy Seven's Publishing

1. Arkadelphia (11-0)

2. Harding Academy (11-0)

3. Malvern (10-2)

4. Nashville (10-3)

5. Warren (10-2)

6. Elkins (10-2)

7. McGehee (8-3)

8. Rivercrest (9-4)

9. Star City (10-2)

10. Stuttgart (9-3)

11. Pocahontas (10-2)

12. H.G. Haskell (10-2)

13. Lamar (9-3)

14. Ozark (8-4)

15. Ashdown (7-4)

16. DeWitt (7-4)

17. Gosnell (8-3)

18. Lonoke (6-5)

19. Pottsville (6-5)

20. Clinton (7-4)

21. Bauxite (7-4)

22. Gravette (6-5)

23. Trumann (5-6)

24. Crossett (4-7)

25. Mena (5-6)

26. Gentry (7-4)

27. Blytheville (5-6)

28. Monticello (4-6)

29. Lincoln (5-6)

30. Mayflower (4-6)

31. Riverview (3-8)

32. Bald Knob (3-8)

33. Hamburg (3-7)

34. Heber Springs (2-7)

35. Jonesboro Westside (2-8)

36. Highland (3-7)

37. CAC (2-7)

38. Berryville (2-8)

39. LR Hall (1-8)

40. Waldron (2-7)

41. Huntsville (2-8)

42. Helena (1-8)

43. Cave City (1-8)

44. Dumas (1-9)

45. Dover (2-8)

46. Harrisburg (2-8)

47. Green Forest (1-9)
LAST WEEK

Hootens.com correctly predicted 2 of 4 quarterfinal games and is 258 of 296 games (87 percent) this season.


WEEK 14 PREDICTIONS (favored team highlighted in yellow and ALL CAPS)


CLASS 4A GAME OF THE WEEK

NO. 1 ARKADELPHIA (11-0) at No. 2 Harding Academy (11-0)

These teams have been Hootens.com's top two teams since Week 2. 
Arkadelphia lost at Shiloh Christian in last year's semifinals 57-54.
 Arkadelphia led Rivercrest 21-13 at halftime last week before scoring the game's final 27 points. The Badgers have won all 11 games this season, the past 9 by at least 28 points. Senior QB Donovan Whitten (14-23 passing, 182 yards, 5 TDs), junior De'angelo Buckley (8-113 rushing, 2 TDs), sophomore Kyle Reed (11-80 rushing) and sophomore Jacquavus Purifoy (2 TD passes) all contributed. Sophomore Michael Brownlee led the Badgers with 10 tackles, while junior tackle K.D. Young finished with 9 tackles, 3 TFL and 1 sack. "To beat Harding, our defense has to play well on 3rd down," Arkadelphia Coach Trey Schucker says.

Harding Academy returns to the semifinals for the fourth consecutive seasons (3 consecutive Class 3A championships). Sophomore QB Owen Miller threw for 256 yards and 3 TDs and ran for a TD in last week's come-from-behind 29-20 win over McGehee. The Wildcats trailed 14-0 in the third quarter when Miller hit Kyler Hoover for a 28-yard TD. They hooked up again in the 4th quarter on a 14-yard TD connection. Senior safety Kennedy Rush played well last week, Coach Neil Evans says.


No. 4 Nashville at NO. 3 MALVERN


Malvern won 48-34 at Nashville when these 7-4A rivals met in Week 9. Nashville returns to the semifinals for the first time since winning the 2015 state championship. Scrappers senior QB Sloan Perrin threw the winning 76-yard TD pass to senior Toddrick Watson with 6 seconds left, then ran in the winning 2-point conversion in last week's 63-62 victory at Elkins. Perrin passed for 191 yards and 2 TDs and ran 26 times for 176 yards and 2 TDs. Junior Tre Hopkins ran 32 times for 273 yards and 3 TDs. The Scrappers trailed 21-0 in the first quarter, but they tied it 55-55 with 9 minutes left after a defensive TD. They also recovered 2 onside kicks.
 Malvern is in the semifinals for the first time since 2014 after upending 8-4A champion Warren 27-21 in overtime. Senior QB Cedric Simmons threw the winning 9-yard TD to junior Dyelon Caradine (5-91 receiving) on third down. Simmons (139 yards passing; 18-98 rushing, TD) and junior Jalen Dupree (32-196 rushing, 2 TDs — 63-yard score) led the offense. Junior Angel Perez led the Leopards with 10 tackles and 1 INT.