Class 2A Week 14 Rankings, Notes & Picks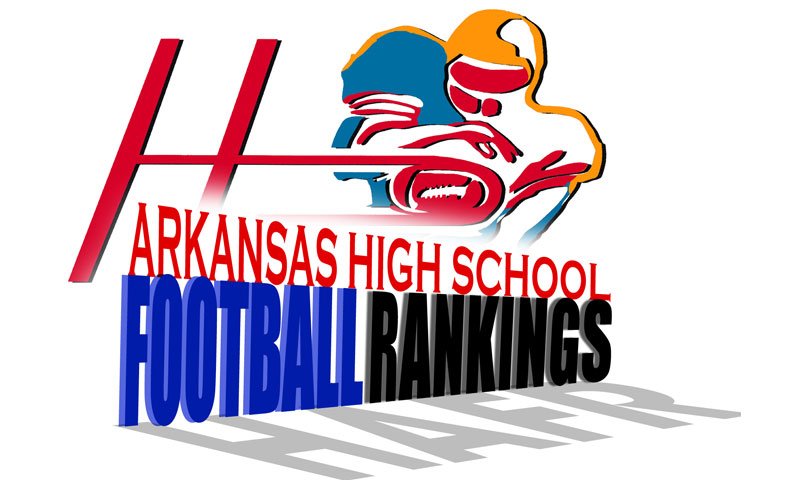 Hootens.com Rankings
Class 2A, Week 14, 2021
Copyright Hooten Publishing, Inc.
1. McCrory (11-1)
2. Clarendon (9-2)
3. Fordyce (9-3)
4. Des Arc (10-3)
5. Magnet Cove (7-5)
6. Poyen (8-4)
7. Hazen (9-3)
8. Bigelow (11-1)
9. E. Poinsett County (5-8)
10. Quitman (8-4)
11. Hector (8-4)
12. Mount Ida (7-4)
13. Dierks (5-5)
14. Gurdon (7-5)
15. Junction City (5-5)
16. Hampton (3-7)
17. Lafayette County (5-5)
18. Earle (3-6)
19. Marked Tree (5-6)
20. Carlisle (1-10)
21. Mountainburg (4-6)
22. Cross County (1-9)
23. Yellville-Summit (4-7)
24. Murfreesboro (3-8)
25. Foreman (2-9)
26. Parkers Chapel (1-8)
27. Conway Christian (1-9)
28. Magazine (2-7)
29. J.C. Westside (2-7)
30. Bearden (0-11)
31. England (0-9)
32. Mineral Springs (0-9)
GAME OF THE WEEK
No. 2 Clarendon at No. 3 Fordyce
This is a rematch of a Week 4 showdown at Fordyce that Clarendon won 32-21. Clarendon senior LB Devin Brown stymied the Fordyce running game with 13 tackles, while senior RB Kanye Cohen carried for 140 yards (8.2 YPC) and two TDs. Fordyce crushed Clarendon twice in 2020 by a combined 100-22. A week ago in the quarterfinals, Clarendon held off late-charging EPC in a 35-22 victory. Brown paced the Lions with 10 tackles, while senior ATH Quincey McAdoo added to his late-season superlatives with 107 receiving yards, 75 rushing yards, two TDs and five tackles. Cohen and senior QB Kaleb Williams combined for 260 rushing yards and three TDs. After a sluggish start, Fordyce rallied from a 29-7 deficit in the third quarter to defeat Magnet Cove 30-29. Fordyce senior QB/LB Trey Merritt fueled the comeback and finished with 85 rushing yards and two TDs, 55 passing yards and a TD, three TFL and a game-winning two-point conversion run. Fordyce is the two-time defending state champion, while Clarendon makes its first semifinal appearance since 2000 when it lost to Rison 26-7. Clarendon has played for one state title (1972) and lost 26-24 to Prescott. Fordyce won state titles in 1990, 1991, 2019 and 2020. Watch extended highlights of Clarendon's 22-20 loss to Hazen earlier this year. Watch extended highlights of Fordyce's 22-20 over Camden Harmony Grove earlier this year. Watch extended highlights of Fordyce's 20-16 win over Rison. Watch extended highlights of Fordyce's 42-6 win over Junction City earlier this year.
LAST WEEK
Hootens.com correctly picked three of four games (75 percent) involving Class 2A teams. It is 167 of 198 (84 percent) for the season.

WEEK 14 PLAYOFF PREDICTIONS (favored team in CAPS followed by point spread)
CLARENDON (2) at Fordyce: See Game of the Week.
Poyen at MCCRORY (7): Poyen, the third seed from the 5-2A, whipped Dierks 48-27 two weeks ago and Hazen 38-24 last week to reach the semifinals for the first time in its 12 years of varsity football. Poyen pounded outmanned Hazen with 215 rushing yards. Senior QB Colton Lowe, the Indians' total offense leader this season, ran for a team-high 130 yards and three TD, and he completed three of five passes for 102 yards and a TD. Senior RB Blake Rhodes and junior Jaeden Zurliene carried 16 times apiece for 73 and 64 yards, respectively. Top-ranked McCrory defeated rival Des Arc (30-18) for the second time this season (34-26 Week 1). Three Jaguars topped 100 rushing yards Friday night: senior QB Cason Campbell (107, two TDs), senior RB Reid Kennon (106 and TD) and senior RB Latreal Neal (118 and TD). Senior LB Lathan Briley (12 tackles vs. Des Arc) leads McCrory in tackles this season. Kennon logged eight stops and a game-clinching interception last week. McCrory has played in three state finals, losing in 1973 and 1979 but winning the 2015 Class 2A state title by topping Rison 26-22. Watch extended highlights of McCrory's 31-24 OT loss to Baptist Prep earlier this year. Watch extended highlights of McCrory's 22-18 win over EPC earlier this year. Watch extended highlights of McCrory's 34-26 win over Des Arc earlier this year.