Class 4A Week 14 Rankings, Notes & Picks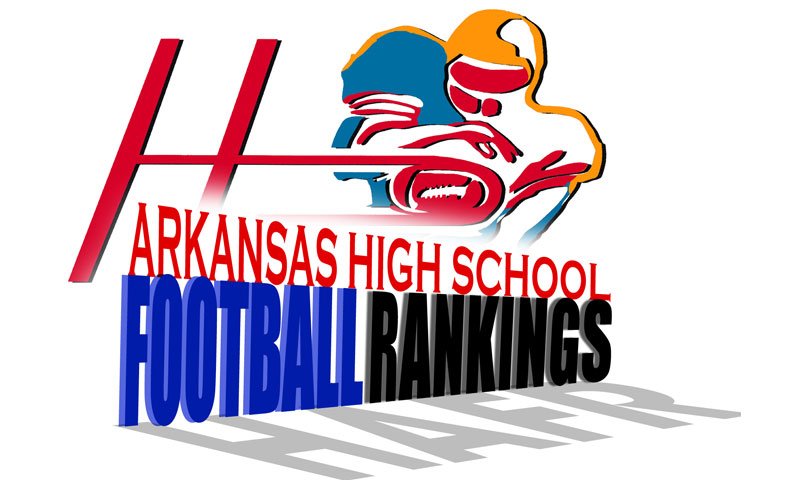 Hootens.com Rankings
Class 4A, Wk 14, 2021
Copyright Hooten Publishing, Inc.

1. Shiloh Christian (12-1)
2. Warren (11-1)
3. Joe T. Robinson (12-1)
4. Arkadelphia (10-3)
5. Stuttgart (11-2)
6. Crossett (9-4)
7. Rivercrest (9-3)
8. Lamar (11-2)
9. Ashdown (9-3)
10. Ozark (8-3)
11. Prairie Grove (9-3)
12. Pocahontas (9-3)
13. Southside (9-3)
14. Malvern (6-6)
15. Trumann (8-4)
16. Elkins (8-3)
17. Lonoke (8-3)
18. DeWitt (6-5)
19. Star City (7-4)
20. Dardanelle (6-5)
21. Fountain Lake (5-6)
22. Clinton (5-6)
23. Mena (5-6)
24. Gentry (7-4)
25. Jonesboro Westside (6-5)
26. Cave City (6-5)
27. Mills (6-5)
28. Monticello (5-6)
29. Nashville (4-6)
30. Huntsville (5-6)
31. Pottsville (3-8)
32. H. Grove Haskell (2-8)
33. Bauxite (2-8)
34. Heber Springs (3-6)
35. Hamburg (2-8)
36. Dumas (2-7)
37. Blytheville (2-8)
38. Highland (2-8)
39. Waldron (2-7)
40. Berryville (2-6)
41. Green Forest (2-7)
42. Gravette (1-9)
43. Bald Knob (1-9)
44. CAC (2-8)
45. Gosnell (1-8)
46. Dover (0-10)
47. Helena (0-10)

HOOTENS.COM GAME OF THE WEEK
No. 3 Joe T. Robinson at No. 2 Warren
These teams meet late in the playoffs for the third time in six years. Warren beat Joe T. Robinson 35-28 in the 2016 quarterfinals and 35-28 in overtime of the 2017 semifinals. Warren is the semifinals for the ninth time since Bo Hembree took over as head coach in 2000. Joe T. Robinson has been to the semifinals eight times during the same span.
Warren started the season with a 35-0 loss to Class 5A finalist White Hall, but hasn't lost since. Senior Jecari Lee sprinted 14 yards for the winning touchdown with 18 seconds left in last week's 36-29 triumph over Stuttgart. Lee finished with six carries for 53 yards, caught three passes for 41 yards and recorded eight tackles on defense. Senior Cedric Calbert paced Warren with 34 carries for 208 yards and a pair of TDs, while junior Maddox Lassiter ran for 45 yards and a pair of TDs, and caught two passes. "Warren is Warren," Joe T. Robinson coach Todd Eskola says. "They have great athletes all over the field."
Joe T. Robinson has applied the 35-point sportsmanship rule in its three playoff victories, winning by an average of 45-10. The Senators have notched 12 straight victories since losing to Class 5A finalist Pulaski Academy 60-28 in the opener. Senior tailback Daryl Searcy ran 10 times for 165 yards and three TDs and caught a TD pass in last week's 49-14 victory over Lamar. Junior Noah Freeman ran for three TDs, while senior QB Jack Cleveland completed 16 of 21 passes for 193 yards and a TD and ran for another TD. The Senators never trailed and averaged 11.5 yards per play (415 yards on 36 plays). Cleveland, playing outside linebacker on defense, has 57 tackles this season, including 10 tackles for loss and two interceptions. Junior linebacker Ashtyn Williams has 147 tackles, including seven sacks and four forced fumbles. "Robinson has everything," Warren coach Bo Hembree says. "They have speed everywhere and are big and physical up front." Watch extended highlights of Warren's 47-27 win over Stuttgart earlier this year. Watch extended highlights of Warren's 40-34 win over Crossett earlier this year. Watch extended highlights of Warren's 35-0 loss to White Hall earlier this year. Watch extended highlights of Joe T. Robinson's 56-32 win over Arkadelphia earlier this year.

LAST WEEK
Hootens.com correctly predicted three of four quarterfinal games. Hootens.com has predicted 276 of 316 games (87 percent) correctly this season.

WEEK 14 PREDICTIONS (favored team in ALL CAPS)
No. 4 Arkadelphia at No. 1 SHILOH CHRISTIAN (17): The Saints return to the semifinals for the fourth straight season. The 1-4A champion hasn't lost to an in-state opponent since the 2019 state title game. They lost Week 3 this fall to Sand Springs Page, Okla., 40-33. The Saints have won their three playoff games by an average of 37-5 and the first-team D hasn't allowed a point in the postseason. Junior QB Eli Wisdom completed 17 of 23 passes for 274 yards and a TD and ran for three TDs in last week's 41-7 victory at Rivercrest. Senior receiver Cooper Hutchinson caught three passes for 42 yards and a TD, while senior Ben Baker hauled in three balls for 68 yards. Sophomore Bo Williams bolted 13 yards for a critical TD in the second quarter, as the Saints eased to a 14-0 halftime advantage. Baker and Wisdom each recorded interceptions, with Wisdom returning his 25 yards for a TD in the fourth quarter. Senior linebacker Kaden Henley and junior lineman Noah Dejarnatt are leaders of the unit that allowed 12 ppg this fall.
Arkadelphia reaches the semifinals for the fourth time since 2015. The Badgers jumped on Crossett 28-7 in the first half last week, coasting to a 49-21 decision. The Badger D held Crossett to zero rushing yards in the first half and 13 in the second half. Junior QB Donovan Whitten completed 17 of 25 passes for 303 yards and three TDs and ran for 112 yards and another TD. Senior Jaishon Davis bolted for 87 yards and a pair of TDs. "They are the most explosive team we've faced," Shiloh Christian coach Jeff Conaway says.
Arkadelphia's losses this season are to 5A South champion Camden Fairview 41-21 in the opener, at 5A West champion and semifinalist Greenbrier 55-47 Week 2 and at 7-4A champion Joe T. Robinson 56-32 Week 5. The Badgers have won eight straight games, and outscored their three playoff opponents by an average of 52-22. Watch extended highlights of Arkadelphia's 55-47 loss to Greenbrier earlier this year. Watch extended highlights of Arkadelphia's 48-14 win over Fountain Lake earlier this year. Watch extended highlights of Arkadelphia's 56-32 loss to Joe T. Robinson earlier this year. Watch extended highlights of Shiloh Christian's 58-12 win over Green Forest earlier this year.

No. 3 JOE T. ROBINSON (4) at No. 2 Warren: Hootens.com Class 4A Game of the Week.