Class 6A Week 14 Rankings, Notes & Picks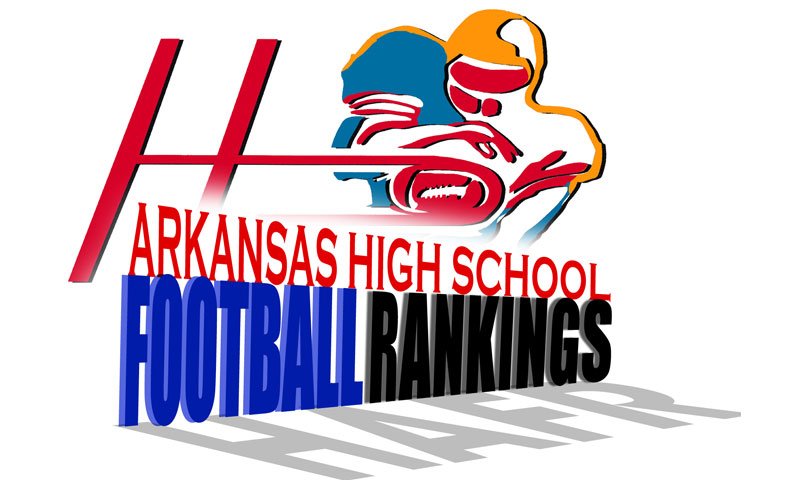 Hooten's Arkansas Football Rankings
Class 6A, Week 14, 2021
Copyright Hooten Publishing, Inc.
1. Greenwood (9-3)
2. El Dorado (10-2)
3. LR Parkview (9-4)
4. Marion (7-6)
5. Benton (9-2)
6. Lake Hamilton (9-3)
7. Jonesboro (7-4)
8. Russellville (5-6)
9. Mountain Home (4-7)
10. Sylvan Hills (7-4)
11. Searcy (4-7)
12. Van Buren (4-6)
13. Siloam Springs (1-9)
14. Pine Bluff (2-7)
15. West Memphis (4-7)
16. Sheridan (2-8)
GAME OF THE WEEK
No. 1 Greenwood vs. No. 2 El Dorado
Greenwood aims for its 11th state title (all since 2000) at noon Saturday at War Memorial Stadium in Little Rock. The Bulldogs trailed 21-7 in the first quarter last week but scored 35 unanswered points in 18 minutes to avenge its 20-point loss earlier this season to LR Parkview. Greenwood totaled 570 yards to beat LR Parkview 45-25. Junior QB Hunter Houston accounted for 463 yards, completing 30 of 37 passes for 368 yards and four TDs. The Bulldog defense keyed on stopping Parkview senior RB and Razorback commit James Jointer (seven carries for 16 yards).
El Dorado doesn't have eight players with D-1 scholarship offers like LR Parkview, but the Wildcats might be the deepest and most talented team in Class 6A. Electrifying senior QB Sharmon Rester (5-10, 190) wows with breath-taking speed, vision, agility and tight spiral tosses. Rester, completing 63 percent of his passes, has accounted for 4,262 yards (3,428 passing) and 51 TDs. He has tossed 41 TDs with just five INTs and fumbled only once. Senior Jackie Washington leads El Dorado receivers with 52 catches for 1,140 yards. Senior receiver Kamron Bibby (991 yards) and junior Deandra Burns, Jr. (827 yards) have 39 catches apiece. Junior Sadarious Plummer leads Wildcat rushers with 1,109 yards (8.5 YPC, 92 YPG).
El Dorado rides an eight-game win streak, losing only at Class 7A Cabot 41-35 Week 2 and at Jonesboro 30-21 in its conference opener. Jonesboro limited Rester to 156 yards passing. Opposing coaches say Greenwood's defense is better against the run than the pass.
Greenwood lost to Class 7A FS Northside 29-20, at LR Parkview 48-28 and at Benton 41-40 but has since won four in a row, including shutouts of Van Buren, Lake Hamilton and Mountain Home. If Greenwood can have success running it and be more balanced on offense, the Bulldogs could sustain longer drives and limit El Dorado's opportunities.
El Dorado outscores opponents by an average of 48-27. Greenwood tops teams 41-21.  Watch extended highlights of El Dorado's 40-36 win over Camden Fairview earlier this year. Watch extended highlights of El Dorado's 63-23 win over West Memphis earlier this year. Watch extended highlights of Greenwood's 48-28 loss to LR Parkview earlier this year. 
LAST WEEK
hootens.com correctly predicted 1 of 2 winners in games involving Class 6A teams. For the season, hootens.com is 90-22 (80 percent) in Class 6A.
WEEK 14 PLAYOFF PREDICTION (favored team in ALL CAPS)
STATE CHAMPIONSHIP
El Dorado at GREENWOOD (1): Game of the Week.