Class 2A Week 14 Rankings, Notes & Picks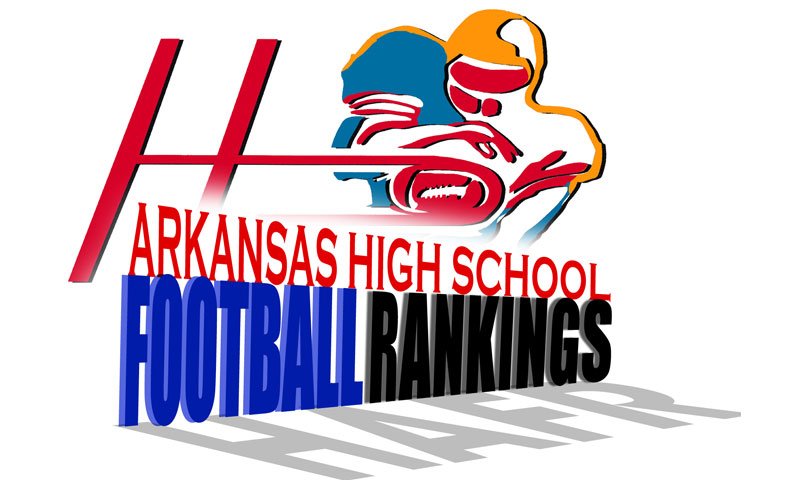 hootens.com Rankings
Class 2A, Week 14, 2020
Copyright Hooten Publishing, Inc.
1. Fordyce (13-0)
2. Gurdon (9-1)
3. Junction City (9-2)
4. Poyen (10-2)
5. Des Arc (12-0)
6. Clarendon (7-3)
7. Bigelow (12-1)
8. Dierks (9-2)
9. E. Poinsett County (9-4)
10. Foreman (6-6)
11. McCrory (5-4)
12. Magazine (9-3)
13. Hampton (6-6)
14. Hector (5-5)
15. Cross County (5-3)
16. Mount Ida (5-7)
17. Quitman (6-6)
18. Carlisle (5-7)
19. Magnet Cove (4-6)
20. Hazen (4-5)
21. Murfreesboro (5-6)
22. Marked Tree (2-5)
23. Bearden (4-7)
24. Mineral Springs (3-8)
25. Earle (2-6)
26. Mountainburg (3-6)
27. Parkers Chapel (2-9)
28. Yellville-Summit (3-7)
29. J.C. Westside (2-7)
30. Strong (1-7)
31. Cedar Ridge (1-7)
32. England (1-9)
33. Cutter M Star (0-10)
34. Marvell (1-7)
35. Lafayette County (1-7)
36. Conway Christian (0-9)
GAME OF THE WEEK
No. 1 Fordyce at No. 2 Gurdon
Gurdon advances to consecutive state semifinals after a long drought (1988-2018), having lost to eventual state runner-up Carlisle in 2011, state runner-up Bearden in 2012, state champion Junction City in 2013, state runner-up Rison in 2015 and state runner-up Hazen in 2018. Fordyce makes consecutive state semifinal appearances after last reaching the semis in 2000 (in Class 3A) when it lost to eventual state runner-up Nashville. Fordyce won (Class 2A) state titles in 1990 and 1991. 
This fall, defending state champion Fordyce has not been tested since September, beating Class 3A Rison 29-28 Week 0 and Class 4A Monticello 23-22 Week 3. It has held all other opponents to 16 points or less, including Clarendon (49-6) and Foreman (47-8) the past two weeks. Junior OLB Trey Merritt, senior ILBs Josh Harrington and Colton Musgrove and junior NG Dakota Wimberly spearhead the defense. The Redbugs forced three fumbles and an interception two weeks ago vs. Clarendon. It forced four fumbles and an interception last week vs. Foreman. Fordyce senior QB Jaheim Brown has completed 67 percent of his passes for 1,800 yards and 26 TDs. Senior Gary Lewis has rushed for 700 yards and recorded 54 tackles. Senior Ja'Quez Cross (30 TDs in 2020) averages 158 all-purpose yards per game.  Gurdon's first-team defense has allowed one meaningful TD this year to a 2A opponent (Poyen) Week 8. Senior TB Jameson Threadgill has rushed for 1,304 yards and 23 TDs this fall in 10 mostly blowout wins. Seventeen Go-Devils have logged double-digit tackles, led by senior LB Armando Harper's 69 stops in limited snaps during those blowouts. Senior LB Jaylon Wells has collected 58 tackles. Gurdon held EPC last week to minus-6 rushing yards. EPC completed 11 of 17 passes for 79 yards against Gurdon's first-team defense.
LAST WEEK
Hootens.com correctly picked four of four games (100 percent) involving Class 2A teams. It is 189 of 220 (86 percent) for the season.
WEEK 14 SEMIFINALS PREDICTIONS (favored team in CAPS)
No. 3 JUNCTION CITY (6) at No. 5 Des Arc: Junction City reaches the semifinals for the 16th time in the past 20 years. Des Arc advances to the state semifinals for the first time since 2013 when Junction City beat it 60-0 a week later in the state title game. JC leads the overall series, 5-0, winning by an average score of 44-7. JC kicked a field goal at the buzzer in 2008 to defeat Des Arc 10-8 for the state championship. Last week, Junction City powered past Poyen 48-38 with junior RB Jamal Johnson topping 200 yards for the second week in a row. Johnson carried 18 times for 251 yards (14 ypc) and four TDs at Poyen. Junior A.J. Ivory rushed for 106 yards (10 ypc), while senior QB Gabe Richard completed an efficient seven of 10 passes for 110 yards. The JC defense, led by senior LB Tanner Barnett's 14 tackles, gave up 227 rushing and 164 passing yards to Poyen.  Des Arc, led by junior OG Cooper Childers and senior center Jarret Hambrick, counters with one of the more potent running games in 2A football at 385 rushing yards per game. The Eagles flew over Bigelow by halftime (30-8) last week and landed smoothly for a 38-22 win. Des Arc held Bigelow to 55 first-half yards and 195 for the game. Sophomore RB Jack Kearby paced Des Arc with 146 of the Eagles' 407 rushing yards. Senior QB Luke Morton ran for 82 yards and three TDs before dislocating his left elbow. Morton (doubtful this week) and Kearby lead the Eagles in tackles this fall.
No. 1 FORDYCE (2) at No. 2 Gurdon: See Game of the Week.