Class 6A Week 14 Rankings, Notes, Picks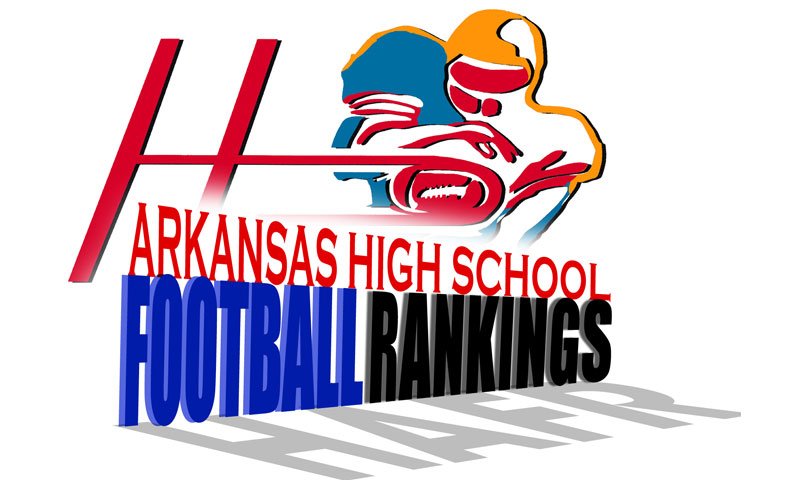 hootens.com Rankings
Class 6A, Week 14, 2020
Copyright Hooten Publishing, Inc.
1. Greenwood (13-0)
2. Lake Hamilton (11-1)
3. Sylvan Hills (9-4)
4. LR Parkview (8-2)
5. Benton (6-5)
6. El Dorado (5-5)
7. Jonesboro (6-4)
8. Mountain Home (6-6)
9. Marion (4-8)
10. Van Buren (4-8)
11. Pine Bluff (4-4)
12. Siloam Springs (4-7)
13. Searcy (4-7)
14. Sheridan (2-9)
15. West Memphis (2-9)
16. Russellville (1-10)
HOOTENS.COM GAME OF THE WEEK
No. 2 Lake Hamilton vs. No. 1 Greenwood
Greenwood won 38-28 at Lake Hamilton Week 10 to clinch the 6A West championship and the No. 1 playoff seed. Greenwood has won five straight against Lake Hamilton.
Lake Hamilton plays for its first state title since 2011 and the Wolves won the 2008 state championship with a 42-28 victory over El Dorado. The 2020 Wolves establish a power running game behind offensive linemen Chase Jessup, Zach Roberts and Bradley Rieman. Junior quarterback Grant Bearden completes 53 percent of his passes this fall for 650 yards and five touchdowns with just two interceptions. Junior running backs Owen Miller and Tevin Woodley spark the offense with 1,723 and 1,835 rushing yards, respectively with 21 ground TDs apiece. Miller leaks out of the backfield, catching 10 passes for 267 yards and three scores this season. Senior Izaiah Clenney paces the Hamilton passing attack with 11 receptions for 229 yards and a TD and he's made 144 tackles from his linebacker perch. Senior Trent Singleton and sophomore Justin Crutchmer have made 116 stops apiece. Lake Hamilton advanced to the final with a thrilling 21-20 overtime win last week at 6A East champion Sylvan Hills. The Wolves led 14-0 with 5:49 remaining in regulation before stopping Sylvan Hills' potential game-winning two-point conversion in overtime. 
Greenwood plays for the state title for the fifth time in six seasons under first-year coach Chris Young. The Bulldogs defeated their three playoff opponents by a combined 155-27, including a 51-7 victory a week ago over Marion. Senior QB L.D. Richmond powered Greenwood to 445 yards and 24 first downs against Marion, completing 15 of 21 passes for 184 yards and three TDs and running for 65 yards and three scores. Senior tailback Hunter Wilkinson ran for 135 yards against Marion. Aiden Kennon caught two of Richmond's TD passes while Caden Brown caught the third. The Greenwood defense, which allowed Marion just 187 yards, lost all-conference end Tayshaun Leader before the season. Ty Cowan and Tyler Crossno anchor the line while Jordan Hanna delivers big plays at linebacker. Jayden Jasna locks receivers at cornerback and makes plays in the return game.

LAST WEEK
Hootens.com correctly predicted two of two winners (100 percent) in games involving Class 6A teams. Hootens.com correctly predicted 90 of 111 winners (82 percent) in games involving 6A teams this season.
WEEK 14 STATE CHAMPIONSHIP PREDICTION (favored team in CAPS followed by point spread)
Lake Hamilton vs. GREENWOOD (7): See Hootens.com Game of the Week.