Class 2A Week 14 Rankings, Notes & Picks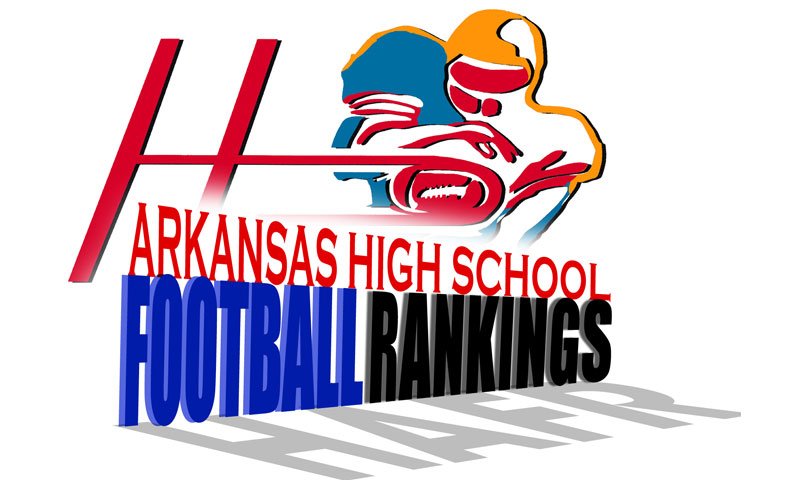 Class 2A, Week 14, 2019
Copyright Hooten Publishing, Inc.
1. Junction City (10-1)
2. Fordyce (11-2)
3. Gurdon (11-2)
4. Des Arc (10-3)
5. Magnet Cove (11-2)
6. Salem (11-1)
7. Hazen (10-2)
8. Carlisle (9-4)
9. Foreman (11-1)
10. Magazine (8-2)
11. McCrory (8-3)
12. Parkers Chapel (7-5)
13. Mountainburg (6-5)
14. Earle (6-5)
15. Mountain Pine (6-5)
16. England (5-6)
17. Poyen (7-4)
18. Murfreesboro (6-5)
19. Dierks (7-5)
20. Hackett (8-2)
21. Cutter M Star (6-5)
22. Hector (4-5)
23. E. Poinsett County (6-4)
24. Rector (6-5)
25. Clarendon (3-8)
26. Hampton (4-7)
27. Mineral Springs (4-6)
28. Conway Christian (3-7)
29. Quitman (4-6)
30. Mount Ida (2-8)
31. Marked Tree (2-8)
32. Bearden (2-9)
33. Marvell (2-7)
34. Lavaca (1-9)
35. Strong (1-9)
36. Bigelow (0-10)
37. Cross County (1-8)
38. JC Westside (1-9)
39. Lafayette County (1-9)
40. Marianna (0-10)|
41. Midland (0-9)
42. Spring Hill (0-10)
GAME OF THE WEEK
No. 3 Gurdon at No. 1 Junction City
Top-ranked Junction City owns a 13-7 advantage in this series, per JC historian Wayne Pumphrey. JC reaches the state semifinals for the 15th time in the past 19 years, winning its last eight semifinal appearances. Gurdon reaches the state semifinals for the first time since 1988, having lost to eventual state runner-up Carlisle in 2011, state runner-up Bearden in 2012, state champion Junction City in 2013, state runner-up Rison in 2015 and state runner-up Hazen in 2018. A pair of rugged defenses battle Friday night at Junction City. Anchored by tackle Kyle Kidwell, linebackers Tanner Barnette and Chase Fennell and safety Jakiron Cook, JC has allowed 8.4 ppg since its opening 30-26 loss to Class 3A semifinalist Camden Harmony Grove. Cook has rushed for 1,382 yards (9.2 yards per carry) and 23 touchdowns. Gurdon averages 31 points per game with junior RB Jameson Threadgill (1,629 yards, 21 TDs, 4.5 speed) rushing for 136 yards per game. Junior QB D.J. Anna topped 1,000 passing yards for the season last week by completing five of seven attempts for 111 yards and two TDs in a 34-17 win over Magnet Cove.
LAST WEEK
Hootens.com correctly picked three of four (75 percent) games involving Class 2A teams. Hootens.com has picked 231 of 276 (84 percent) this season. 
WEEK 14 PLAYOFF PREDICTIONS (favored team in CAPS followed by point spread)
Gurdon at JUNCTION CITY (6): See Game of the Week.
FORDYCE (9) at Salem: No. 2 Fordyce reaches the state semifinals for the first time since 2000 (in Class 3A) when it lost to eventual state runner-up Nashville. Fordyce won (Class 2A) state titles in 1990 and 1991. Salem reaches the state semifinals for the second time in three years, losing to eventual state champion Foreman in 2017. Two-time defending 3-2A champion Salem held seven opponents this fall to eight points or less. The past two weeks, however, the Salem offense erupted for 46 and 38 points in playoff wins over Parkers Chapel and Carlisle. In those wins, Salem junior QB Gavin Guiltner completed 12 of 21 pass attempts for 174 yards and four TDs. Salem senior workhorse Peyton Barker has rushed for 1,769 yards and 14 TDs in nine games this season.  Fordyce counters with junior QB Jaheim Brown who has completed 63 percent of his passes this fall for 1,903 yards and 26 TDs with just four INTs. His favorite target, junior Ja'quez Cross, has caught 49 passes for 907 and 14  TDs. Hard-charging junior G/LB Josh Harrington paces the Redbugs with 93 tackles, including nine TFL. Senior safety Dearius Sledge has collected 72 stops, including a team-high 12 last week in a 24-20 win over Hazen.