Class 3A Week 14 Rankings, Notes & Picks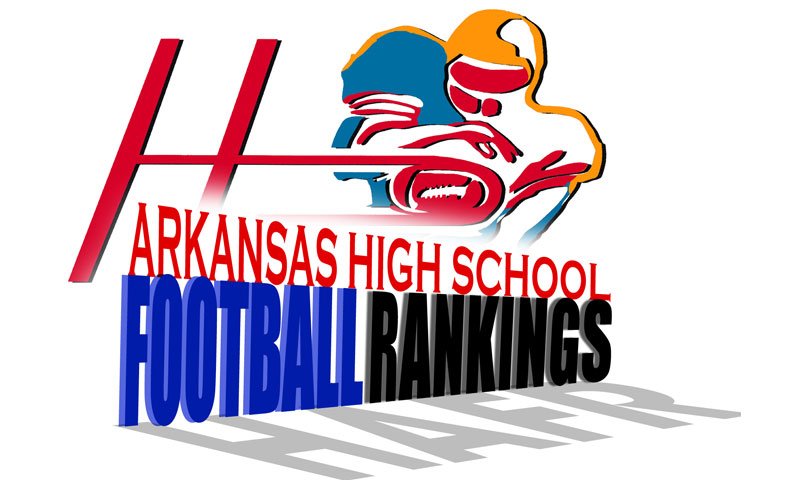 Class 3A, Week 14, 2019
Copyright Hooten Publishing, Inc.
1. Prescott (11-2)
2. Harding Academy (13-0)
3. Osceola (11-1)
4. C. Harmony Grove (11-2)
5. Rison (11-2)
6. McGehee (11-2)
7. Hoxie (10-3)
8. Melbourne (10-3)
9. Booneville (8-3)
10. Newport (9-3)
11. Lamar (9-3)
12. Glen Rose (9-3)
13. Clinton (10-2)
14. Atkins (9-3)
15. Dollarway (6-6)
16. Greenland (7-5)
17. Centerpoint (8-3)
18. Harrisburg (7-4)
19. Jessieville (8-3)
20. Mansfield (7-4)
21. Perryville (6-5)
22. Smackover (5-6)
23. Walnut Ridge (6-5)
24. Drew Central (6-5)
25. Charleston (4-7)
26. Lake Village (4-6)
27. Cedarville (6-4)
28. Baptist Prep (3-8)
29. Mountain View (5-6)
30. Danville (4-6)
31. Genoa Central (5-6)
32. Fouke (4-6)
33. Barton (3-7)
34. Bismarck (3-7)
35. Mayflower (2-8)
36. Piggott (2-8)
37. Corning (2-8)
38. Yellville-Summit (2-8)
39. Paris (3-7)
40. Marshall (2-7)
41. Rose Bud (2-8)
42. Two Rivers (1-9)
43. Manila (2-8)
44. West Fork (0-10)
45. Palestine-Wheatley (0-9)
46. Cedar Ridge (1-9)
47. Horatio (0-10)
HOOTENS.COM GAME OF THE WEEK
No. 2 Harding Academy at No. 1 Prescott
Harding Academy beat Prescott 49-36 in the 2015 semifinals, the last season Harding advanced that far. The 13-0 Wildcats pulled away from McGehee in last week's 62-36 quarterfinal victory. Harding junior quarterback Caden Sipe completes 73 percent of his passes for 3,232 yards and 54 touchdowns with just four interceptions. Senior Stone Sheffield ran for 1,233 yards (9.9 yards per rush) and 23 TDs in 2019, and he caught 31 passes for 652 yards and 13 scores. Junior Ty Duggar caught a team-high 76 passes this year for 1,222 yards and 19 TDs and senior Connor McGaha collected 35 passes for 538 yards and nine scores. Sophomore Braden Oliver paces the Harding defense with 74 tackles and six interceptions. Sophomore Andrew Miller ranks second with 58 stops and three interceptions.  Prescott fashioned a 35-6 halftime lead in last week's 49-19 quarterfinal win over Hoxie. Prescott rushed for 227 yards and four TDs and passed for 179 yards. Prescott junior QB Jacobi Nolen completes 63 percent of his passes in 2019 for 1,410 yards and 21 TDs and he's run for 728 yards and 18 scores. Senior playmaker Derriun Thompson paces Prescott with 813 rushing yards with 12 TDs and he's caught a team-high 26 passes for 532 yards and six scores. Thompson has racked up 50 tackles and intercepted a team-high three passes from his safety slot. Junior Alex George ran for 7171 yards and 14 scores this year. Sophomore Jacaylon Zachery (22 receptions for 604 yards) averages more than 27 yards per reception with a team-high eight TDs.

LAST WEEK
Hootens.com correctly predicted three of four (75 percent) games involving Class 3A schools a week ago. For the season, Hootens.com has correctly predicted 257 of 308 (84 percent) of games involving Class 3A schools.

WEEK 14 PREDICTIONS (favored team in CAPS followed by point spread)
Harding Academy at PRESCOTT (1): See Hootens.com Game of the Week.

Camden Harmony Grove at OSCEOLA (6): Osceola beat Camden Harmony Grove 38-22 in the first round of the 2014 Class 3A playoffs. The Harmony Grove Hornets are in the semifinals for the third time in four seasons, and is in the final four of Class 3A for the first time in school history. Harmony Grove rallied for a 30-16 win in last week's quarterfinal at Rison, scoring the game's final 18 points. Harmony Grove rolled up 242 yards on 26 plays and four TDs in the fourth quarter alone at Rison. Harmony Grove senior Xaylon Falls ran 11 times for 110 yards and two TDs at Rison and sophomore runner Tobias Hicks dashed for 106 yards on six carries, highlighted by a 66-yard scoring sprint. Senior QB Zach Smith connected with senior receiver Damion Daniel for the eventual game-winning 30-yard TD with just over five minutes left.  Osceola is in the semifinals for the third straight season, and the Seminoles advanced to last season's title game. The Seminoles have won three consecutive 3-3A titles, the past two outright. Osceola slipped Melbourne 40-22 a week ago, when the Seminoles ripped off three fourth-quarter TD drives. Senior QB M.J. Vance fired a 50-yard TD pass to Greg Hooks to start the fourth quarter and Vance ran for the final two Osceola TDs.