Class 6A Week 14 Rankings, Notes & Picks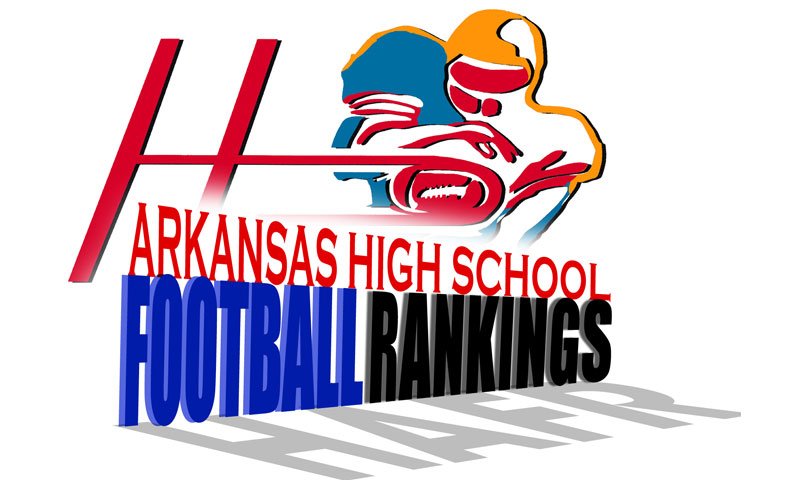 Class 6A, Week 14, 2019
Copyright Hooten Publishing, Inc.
1. Benton (9-3)
2. Searcy (11-1)
3. Greenwood (10-2)
4. West Memphis (7-5)
5. Jonesboro (8-4)
6. Lake Hamilton (9-3)
7. Siloam Springs (5-7)
8. Pine Bluff (4-8)
9. Marion (6-5)
10. Sheridan (5-6)
11. Sylvan Hills (4-7)
12. El Dorado (4-7)
13. Russellville (2-8)
14. Jacksonville (2-8)
15. Mountain Home (0-10)
16. LR Hall (2-8)

HOOTENS.COM GAME OF THE WEEK
No. 2 Searcy vs. No. 1 Benton
Searcy returns to the state championship game for the first time since 1984, when it lost 28-21 to Crossett in the Class AAA final. Benton is in the final for the third time in six seasons, but it has not won a state title since Max Graham's Panthers earned the 1977 crown with a 13-7 win over Conway. Opponents outscored Benton 96-24 in the 2014 and 2018 finals. Comparing scores: Searcy beat Sheridan 39-7 Week 1 and Benton beat Sheridan 63-28 Week 10. Searcy blew out West Memphis 54-21 Week 5 and Benton whipped West Memphis 63-35 a week ago. Searcy beat Greenwood 50-38 last week in the semifinals and Benton beat Greenwood 45-38 Week 8. League coaches picked Searcy No. 6 in the 6A East in this year's Hooten's Arkansas Football Magazine, but the Lions started 7-0 in 2019 and earned their first league title since 1991. Searcy rolled up 754 yards in last week's semifinal win over Greenwood, highlighted by senior quarterback Bryce Dixon's 456 yards and five touchdowns. Five of Searcy's seven TDs covered 26 yards or more. Senior running back Johnson Guthrie ran for 185 yards and a TD against Greenwood. Dixon has passed for 3,648 yards and 41 TDs in his first season at QB. Guthrie ran for 1,089 yards and 15 TDs and earned 6 yards per rush. Five Searcy receivers have caught 24 passes or more, led by senior Tanner Leonard's 81 receptions for 1,295 yards and 11 TDs. Junior Marlon Crockett has caught 59 passes for 941 yards and 13 scores. Seniors Hayden Miles and Brandon Benson have logged 130 tackles apiece.
Benton survived an 0-3 start and rides a nine-game winning streak into the title game. The Panthers won their first league title this season since 2014. Benton erased an early 14-0 deficit last week for a 63-35 win over West Memphis. The Panthers scored on eight of their final nine possessions against the Blue Devils, and eight consecutive prior to kneeling the clock out on their final possession. Benton amassed 569 yards on 55 plays against West Memphis (10.3 yards per play). Benton junior QB Garrett Brown completes 60 percent of his passes this season for 2,824 yards and 25 TDs. Four Benton receivers have caught 28 passes or more, led by Gavin Wells' 56 receptions for 694 yards and eight scores. Senior Peyton Hudgins collected 46 passes for 670 yards and two TDs in 2019. Senior DeAnthony Harper and sophomore Casey Johnson have rushed for more than 780 yards apiece. Benton senior cornerback Cade Clark has intercepted six passes this year and classmate Austin Drewry has stolen four passes.

LAST WEEK
Hootens.com last week correctly picked one out of two (50 percent) games involving Class 6A teams. For the season, Hootens.com has correctly picked 91 out of 111 games (83 percent) of games involving Class 6A teams.

WEEK 14 STATE CHAMPIONSHIP PREDICTION (favored teams in CAPS followed by point spread)
Searcy vs. BENTON (2): See Hootens.com Game of the Week.