Class 3A Week 15 Rankings, Notes & Picks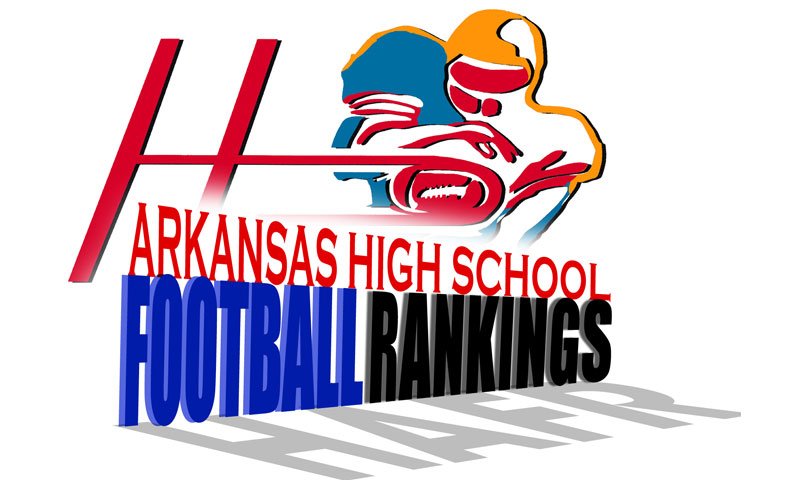 Hootens.com Class 3A Rankings
Week 15, 2022
Copyright Seventy Seven's Publishing
Charleston (13-1)
Booneville (12-2)
Melbourne (13-1)
Rison (11-1) 
Prescott (11-1)
Glen Rose (8-3)
Osceola (8-4)
Newport (9-4)
Centerpoint (10-2)
Camden Harmony Grove (7-5)
Greenland (8-4)
Fordyce (7-5)
Bismarck (6-5)
Salem (8-4)
Quitman (6-5-1) 
Smackover (7-5) 
Hoxie (7-4) 
Walnut Ridge (7-4) 
Mansfield (7-4) 
Barton (5-6)
Gurdon (6-4) 
Magnet Cove (5-6)
Fouke (5-5)
West Fork (5-5) 
Lavaca (6-5) 
Perryville (4-7)
Yellville Summit (5-5)
Manila (3-8)
Junction City (4-6) 
Lake Village (3-6)
Drew Central (4-7)
Jessieville (3-7)
Cedarville (2-8)
Hackett (1-9)
Two Rivers (2-7)
Paris (1-8)
Corning (3-8)
Horatio (1-8)
Palestine-Wheatley (1-8)
Atkins (0-10)
Dollarway (0-9) 
Piggott (0-9)
3A CHAMPIONSHIP GAME (6:30 p.m. Saturday, War Memorial Stadium, Little Rock)

No. 2 Booneville (12-2) vs. NO. 1 CHARLESTON (13-1)
The Booneville Bearcats, with 1,600 miles on their playoff travel log, take the road one more time Saturday — to War Memorial Stadium in Little Rock with the state title within reach. The Bearcats aim to avenge a 42-14 loss to Charleston in Week 8, and if they do, it would clinch their first state title since 2018.
Charleston is seeking their first state title in the Post-Ty Storey era, when the Tigers won titles in 2011, 13, and 14. This will be the first time the two neighbors have met in War Memorial. The path to Markham Street, while different for both teams, has been a testament to the character of their coaches and their programs. 
Ricky May's Charleston Tigers have one loss, 27-19 to a Class 4A Nashville team that lost to Malvern last week in the 4A semifinals. May considers this loss a defining moment, as it was the first time the starters had to play a complete game. The team has given up multiple TDs in one game (Booneville) since, shutting out 4 opponents and allowing 8 touchdowns in the past 11 games. Wiley Carroll and Brycen Kendrix are the vocal leaders on defense, while Dale Smith clogs the middle, allowing linebackers to corral ball carriers. 

Charleston's offense runs through senior QB Brandon Scott (2,515 passing yards, 29 TDs, 4 interceptions). Scott has completed 75 percent of his passes, including 25 TDs and 1 interception against 3A competition. Scott is surrounded by talented skill players: Reese Merechka (818 yards, 11 TDs), Bryton Ketter (552 receiving, 9 TDs), Bervyn Ketter (720 rushing, 16 TDs) and Tyton Jones (378 receiving yards). 

Booneville has disposed of Junction City, Smackover, Osceola, and previously undefeated Melbourne en route to Little Rock. Booneville's only other loss is to Harding Academy, who will be playing the the 4A title game Saturday. 

Booneville QB Peyton Tatum distributes the ball to Dax Goff, Cody Elliott and Trace Hall with mind-boggling results. The Booneville backfield has combined to rush for 4,994 yards and 65 TDs while averaging 9.4 yards per carry. 

Coach Doc Cowley's defense has gelled, effectively eliminating the run threat from Junction City, Smackover, and Osceola. However, the pass has given the Bearcats trouble, especially in their win 41-36 victory over Melbourne last Friday. Goff leads the defense with 97 tackles and 17 TFLs. Senior Chase Plymale leads the Bearcats with 5 sacks. Sophomore Jace Washburn and Hall are tied for the lead in interceptions with 3.