Class 2A Week 15 Rankings, Notes & Picks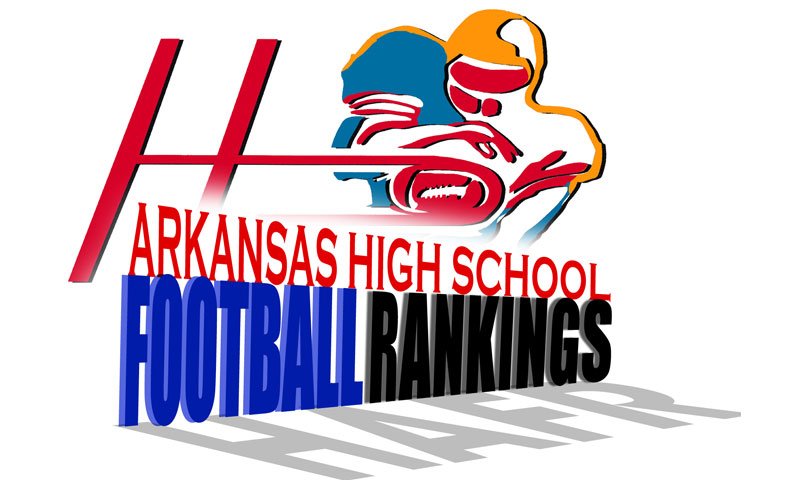 Hootens.com Rankings
Class 2A, Week 15, 2021
Copyright Hooten Publishing, Inc.
1. McCrory (12-1)
2. Fordyce (10-3)
3. Clarendon (9-3)
4. Poyen (8-5)
5. Des Arc (10-3)
6. Magnet Cove (7-5)
7. Hazen (9-3)
8. Bigelow (11-1)
9. E. Poinsett County (5-8)
10. Quitman (8-4)
11. Hector (8-4)
12. Mount Ida (7-4)
13. Dierks (5-5)
14. Gurdon (7-5)
15. Junction City (5-5)
16. Hampton (3-7)
17. Lafayette County (5-5)
18. Earle (3-6)
19. Marked Tree (5-6)
20. Carlisle (1-10)
21. Mountainburg (4-6)
22. Cross County (1-9)
23. Yellville-Summit (4-7)
24. Murfreesboro (3-8)
25. Foreman (2-9)
26. Parkers Chapel (1-8)
27. Conway Christian (1-9)
28. Magazine (2-7)
29. J.C. Westside (2-7)
30. Bearden (0-11)
31. England (0-9)
32. Mineral Springs (0-9)
GAME OF THE WEEK
No. 1 McCrory vs. No. 2 Fordyce
Fordyce won state titles in 1990, 1991, 2019 and 2020. McCrory won its lone state title in 2015. Kickoff is set for 7 Friday night at War Memorial Stadium in Little Rock.
Fordyce, with 10 seniors, rallied from deficits the past two weeks to reach the finals. The Redbugs trailed Magnet Cove 29-7 in the third quarter but won 30-29. They trailed Clarendon 6-0 in the fourth quarter but triumphed 7-6. Senior newcomer Dominic Hammond caught the game-tying TD toss with 27 seconds left at Magnet Cove, and he hauled in a 35-yard halfback pass with eight minutes left to tie Clarendon. Hammond has been Fordyce's X factor this season, filling in a month at quarterback for injured starter Trey Merrit while strengthening the secondary at safety. Super sophomore linebacker Camello Allen leads Fordyce in tackles. Merritt returned at midseason and has delivered timely runs and passes in the playoffs. Two weeks ago at Magnet Cove, the senior finished with 85 rushing yards and two TDs, 55 passing yards and a TD, three TFL and a game-winning two-point conversion run. Last week, Merritt rushed for almost half of Fordyce's 158 rushing yards. When running the Wing T, the Fordyce offensive line averages 290 pounds. In the Spread, it lightens to 275 pounds per man. The defensive line, anchored by senior DT Dakota Wimberly (6-3, 315), averages 275 pounds per man.   
Top-ranked McCrory, with 13 seniors, also survived last week, holding off Poyen 20-18 with a goal-line stand in the final seconds. Senior QB Cason Campbell (1,300 yards passing in 2021) completed nine of 13 passes last week for 118 yards and a TD. Senior RB/S Reid Kennon (1,200 rushing yards) caught five of those passes for 77 yards. Senior LB Lathan Briley (118 tackles) logged a team-high 12 tackles. Sophomore QB-WR Reece Rushing leads the Jags this season in receiving yards. The McCrory offensive line averages 220 pounds per man, and its D line averages 255 pounds per man. Senior OT/DT Buck Neal (6-3, 285) has been solid the past month. Senior DT Justin Hatch (6-5, 295) and sophomore DE Stacy Mitchell (5-10, 200) emerged up front this season. McCrory has played in three state finals, losing in 1973 and 1979 but winning the 2015 Class 2A state title by topping Rison 26-22.   
LAST WEEK
Hootens.com correctly picked one of two games (50 percent) involving Class 2A teams. It is 168 of 200 (84 percent) for the season.
WEEK 15 TITLE GAME PREDICTION (favored team in CAPS followed by point spread)
McCrory vs. FORDYCE (3): See Game of the Week.