Class 3A Week 15 Rankings, Notes & Picks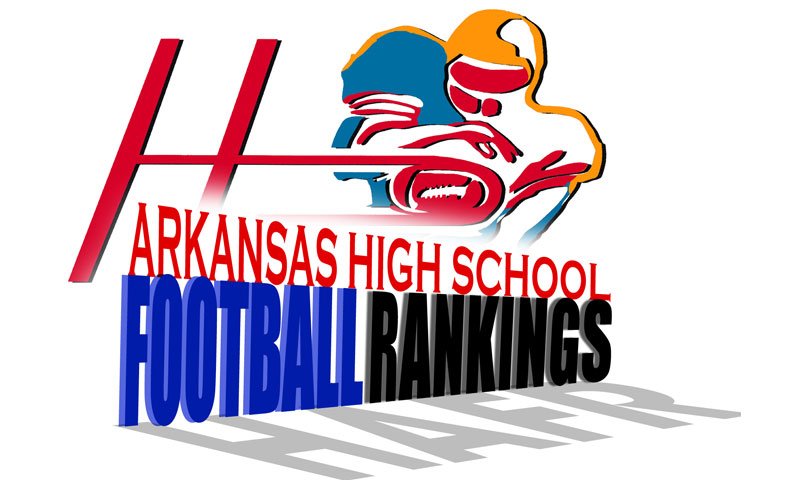 Hootens.com Rankings
Class 3A, Week 15, 2021
Copyright Hooten Publishing, Inc.
1. Prescott (14-0)
2. Harding Academy (12-2)
3. McGehee (13-1)
4. Booneville (13-2)
5. Hoxie (11-1)
6. Glen Rose (9-3)
7. Centerpoint (9-4)
8. Newport (6-5)
9. C. Harmony Grove (8-4)
10. Charleston (10-1)
11. Melbourne (6-4)
12. Rison (8-4)
13. Manila (9-3)                                                                          
14. Cedarville (9-3)
15. Paris (10-2)
16. Bismarck (6-5)                                                                            
17. Jessieville (6-4)
18. Hackett (8-3)
19. Osceola (6-4)
20. Perryville (7-4)
21. Riverview (5-6)
22. Mountain View (5-5)                                                                   
23. Salem (6-4)
24. Atkins (5-5)
25. Dollarway (5-4)
26. Lake Village (3-6)
27. Harrisburg (5-5)
28. Walnut Ridge (4-6)
29. Lincoln (3-8)
30. West Fork (3-8)
31. Lavaca (5-5)
32. Danville (3-8)
33. Smackover (4-6)
34. Baptist Prep (5-5)
35. Genoa Central (4-6)
36. Greenland (2-7)
37. Fouke (2-8)
38. Mansfield (2-7)
39. Horatio (3-7)
40. Corning (3-7)
41. Mayflower (2-7) 
42. Barton (1-8)
43. Piggott (1-9)
44. Drew Central (0-10)
45. Palestine-Wheatley (0-9)
46. Two Rivers (0-10)
LAST WEEK
Hootens.com correctly picked both games (100 percent) involving Class 3A teams. It is 258 of 314 for the season (82 percent).
GAME OF THE WEEK
No. 1 Prescott vs. No. 2 Harding Academy
Harding Academy seeks a three-peat after winning titles in 2019 and 2020. A win Saturday at War Memorial Stadium would be Harding's ninth state championship. Prescott is gunning for its sixth crown. 
Prescott junior RBs Eric Grigsby, Branen Bradley and Travion Dickens combined nicely last week for injured senior RB Jaylen Hopson (broken leg) in Prescott's 36-20 win over McGehee. Grigsby led Prescott's running game with 91 yards and two TDs. Hopson suffered a broken leg a week earlier in Prescott's rematch with Newport, a 47-7 win. Hopson rushed for 1,879 yards (14.3 YPC) and 30 TDs this fall with seven receptions for 109 yards and two TDs. Grigsby ranks second on the team with 388 yards and eight TDs. A week ago, Prescott junior QB Carston Poole passed for 220 yards and three TDs. He's passed for more than 2,500 yards and 30 TDs this year. Senior WR Jacaylon Zachery caught two long TD passes last week. He's caught 42 passes this fall for 881 yards and nine TDs. Zachery leads the Curley Wolves in rushing with 457 yards and six TDs, and four interceptions on defense. Senior WR/CB Omarion Dickens is a two-way standout with 30 receptions for 650 yards and nine TDs and two interceptions. Prescott is among the state's top pass-stealing teams with 20 interceptions. Senior LB Jason Patrick Jr. leads the defense with 193 tackles. Junior LBs Travion Dickens, Tidorian Thompson have combined for 270 tackles, while junior FS Ra'Shawn Bell has 90 tackles and five interceptions. 
Harding Academy owns the kicking game advantage. Three Prescott players have attempted PAT kicks, and the Curley Wolves have not attempted a field goal in 2021. Harding kicker junior Kyle Ferrie averages 43.7 punting, with a long of 72 yards. He's booted 11 of 14 field goals and scored 106 points this season. Harding Academy is a familiar opponent for Prescott, which beat the Wildcats in the second round of the 2008 playoffs 41-14. The Curley Wolves lost to Harding 47-36 in the 2015 semifinals, and Harding won again in the 2019 semifinals 42-21. Harding's two setbacks this season came at the hands of Class 5A Valley View (31-30) and Briarcrest Christian (Tenn.), which was 9-0 in Class 3A until losing its final two games of the season. If this game turns into a shootout, it'll be Prescott's ability to score from anywhere on the field at any time against Harding's 1-2 scoring threats, junior QB Kade Smith and senior RB Andrew Miller. Smith has completed 197 of 281 passes for 2,657 yards and 24 TDs with five interceptions. Smith has rushed for 462 yards and 15 TDs. Miller is a threat running and catching the ball. He's rushed for 1,557 yards and 28 TDs, while catching 31 passes for 500 yards and seven TDs. Senior Jackson Fox leads the Wildcats with 50 receptions for 886 yards and 10 TDs. Junior WR Landon Koch and sophomore WR Kyler Hoover have combined for 74 receptions, 942 yards and nine TDs. Harding rotates multiple players on the defensive side. Senior MLB Eli Wallis leads the Wildcats with 80 tackles, and junior DE Levi Mercer has 78. Senior safety Ryan McGaha has logged six interceptions and three fumble recoveries. The Wildcat secondary has 18 interceptions.
WEEK 15 PREDICTION (favored team in CAPs, followed by point spread)
No. 2 HARDING ACADEMY (2) vs. No. 1 Prescott