Class 2A Week 15 Rankings, Notes & Picks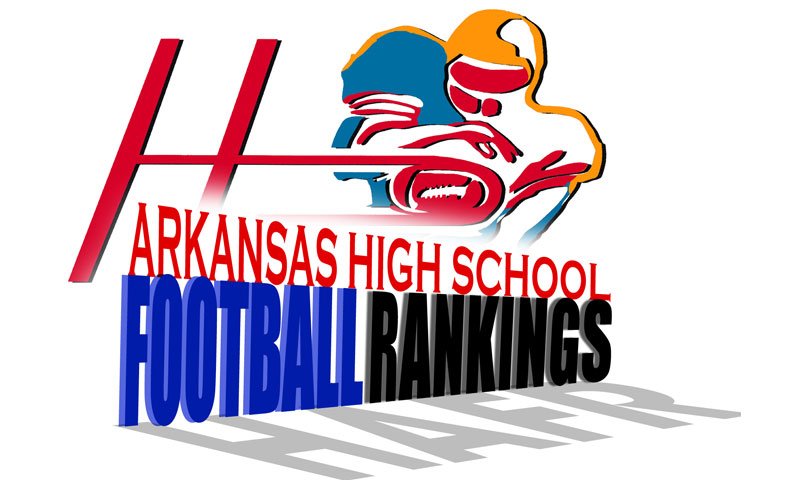 hootens.com Rankings
Class 2A, Week 15, 2020
Copyright Hooten Publishing, Inc.
1. Fordyce (14-0)
2. Gurdon (9-2)
3. Des Arc (13-0)
4. Junction City (9-3)
5. Poyen (10-2)
6. Clarendon (7-3)
7. Bigelow (12-1)
8. Dierks (9-2)
9. E. Poinsett County (9-4)
10. Foreman (6-6)
11. McCrory (5-4)
12. Magazine (9-3)
13. Hampton (6-6)
14. Hector (5-5)
15. Cross County (5-3)
16. Mount Ida (5-7)
17. Quitman (6-6)
18. Carlisle (5-7)
19. Magnet Cove (4-6)
20. Hazen (4-5)
21. Murfreesboro (5-6)
22. Marked Tree (2-5)
23. Bearden (4-7)
24. Mineral Springs (3-8)
25. Earle (2-6)
26. Mountainburg (3-6)
27. Parkers Chapel (2-9)
28. Yellville-Summit (3-7)
29. J.C. Westside (2-7)
30. Strong (1-7)
31. Cedar Ridge (1-7)
32. England (1-9)
33. Cutter M Star (0-10)
34. Marvell (1-7)
35. Lafayette County (1-7)
36. Conway Christian (0-9)
STATE TITLE GAME
No. 1 Fordyce vs. No. 3 Des Arc
Two undefeated teams remain in Class 2A, and they play at 6:40 Saturday night at War Memorial Stadium for the state championship. Defending state champion Fordyce also won state titles in 1990 and 1991. This fall, Fordyce beat Class 3A Rison 29-28 Week 0 and Class 4A Monticello 23-22 Week 3 and Gurdon 27-24 last week in the state semifinals. It has held all other opponents to 16 points or less, including Clarendon (49-6) and Foreman (47-8). Junior OLB Trey Merritt (64 tackles), senior ILBs Josh Harrington (team-high 68 tackles) and Colton Musgrove (57 tackle) and junior NG Dakota Wimberly (55 tackles) spearhead the defense. The Redbugs forced three fumbles and an interception three weeks ago vs. Clarendon. It forced four fumbles and an interception in the quarterfinals vs. Foreman. Last week, Fordyce recovered two fumbles at Gurdon. Fordyce senior QB Jaheim Brown has completed 67 percent of his passes for 1,895 yards and 26 TDs with nine INTs. Senior Gary Lewis has rushed for 754 yards, including 82 yards at Gurdon. He has recorded 54 tackles, including 19 TFL. Senior Ja'Quez Cross (30 TDs in 2020) averages 127 all-purpose yards per game.
Third-ranked Des Arc, led by guards Cooper Childers and Jacob Roach and center Jarret Hambrick, counters with one of the more potent running games in 2A football. Senior QB Luke Morton (858 rushing yards, 26 TDs) triggers the option attack. Sophomore slotback Trevion Reed has rushed for 1,000 yards followed by senior slotback Eyan Holloway (932 yards) and sophomore fullback Jack Kearby (888 yards). Despite giving up 390 yards last week in a 22-20 win over Junction City, the Des Arc defense allows 188 yards and 12.6 ppg. Morton and Kearby lead the Eagles in tackles. Des Arc played for state titles in 1975, 1976, 2008 and 2013, defeating Prescott 29-22 in 1976 for its lone state championship. 
LAST WEEK
Hootens.com correctly picked one of two games (50 percent) involving Class 2A teams. It is 190 of 222 (86 percent) for the season.
WEEK 15 PREDICTION (favored team in CAPS)
No. 1 FORDYCE (22) vs. No. 3 Des Arc: See Game of the Week.