Class 3A Week 15 Rankings, Notes & Picks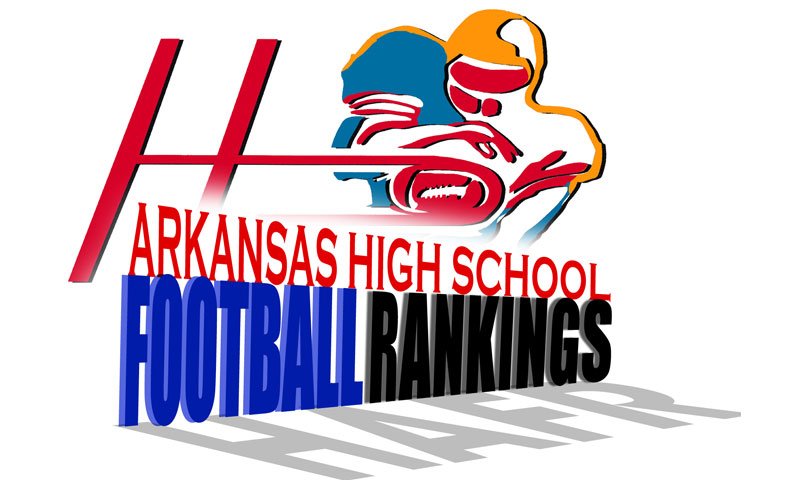 Hootens.com Rankings
Class 3A, Week 15, 2020
Copyright Hooten Publishing, Inc.
1. Harding Academy (10-1)
2. McGehee (11-0)
3. Prescott (10-1)
4. Hoxie (12-0)
5. Glen Rose (11-2)
6. Booneville (10-3)
7. Centerpoint (8-4)
8. Paris (11-2)
9. Charleston (9-3)
10. Newport (9-2)
11. Melbourne (8-3)
12. Osceola (5-5)
13. Greenland (9-3)
14. Rison (5-2)
15. C. Harmony Grove (6-5)
16. Lincoln (7-5)
17. Jessieville (7-4)
18. Piggott (7-4)
19. Cedarville (7-4)
20. Harrisburg (5-4)
21. Salem (5-5)
22. Dollarway (4-6)
23. Atkins (7-4)
24. Perryville (6-5)
25. Corning (6-5)
26. West Fork (5-6)
27. Hackett (5-5)
28. Mountain View (5-6)
29. Genoa Central (3-4)
30. Lake Village (3-6)
31. Mayflower (2-8)
32. Palestine-Wheatley (2-6)
33. Bismarck (3-8)
34. Walnut Ridge (2-8)
35. Drew Central (1-6)
36. Baptist Prep (4-6)
37. Danville (1-7)
38. Fouke (1-5)
39. Smackover (1-8)
40. Lavaca (1-7)
41. Riverview (0-9)
42. Barton (0-10)
43. Mansfield (1-9)
44. Manila (1-8)
45. Two Rivers (0-8)
46. Horatio (0-9)
HOOTENS.COM GAME OF THE WEEK
No. 3 Hoxie at No. 2 McGehee
Hoxie won at McGehee 56-28 in the second round of the 2014 playoffs, the last meeting of these schools. Hoxie makes its first semifinal appearance after outscoring Paris 65-35 a week ago when senior quarterback Daylon Powell accounted for 290 yards and four touchdowns. Senior tailback, and brother to Daylon, ShunDerrick Powell ran for 256 yards and three scores. Junior Davie Powell raced for 115 yards and two TDs. Hoxie led 39-15 at halftime and 51-27 after three quarters. Hoxie outgained Paris 757-403 and forced four turnovers. Jalen Chappell and Zayne Alls anchor Hoxie's bruising offensive line, which paved the way for more than 700 yards rushing last week. Expect Hoxie junior Cade Forrester to be more involved in the Mustang offense this week.

McGehee is in the semis for the second time in four seasons (lost 18-13 in 2017 at Rivercrest). The Owls last played for a state title since in 1999, beating Nashville (28-0) under Hall of Fame coach Lanny Dauksch. The Owls surrendered a season-high 39 points last week, but eliminated Prescott by recovering an onside kick and scoring two TDs in the final 55 seconds. Senior QB Jordan Owens fired five TD passes at Prescott, including one to A.J. Jordan late in the fourth quarter and the game-winner to senior Marcus Rose with two seconds remaining. Rose, Jordan and junior Jody Easter anchor a speedy defense, surrendering just 9.3 points.
LAST WEEK
Hootens.com correctly predicted three of four (75 percent) games involving Class 3A schools. For the season, hootens.com correctly predicted 246 of 295 (84 percent) games involving Class 3A schools.
WEEK 15 PREDICTIONS (favored team in CAPS followed by point spread)
TOP HALF OF THE BRACKET
Glen Rose at HARDING ACADEMY (21): Harding Academy outscored Glen Rose 49-45 in the 2012 state final, the last meeting of these schools. Glen Rose is in the semifinals for the first time since 2016, but the Beavers have not played for the state title since 2013 (lost 42-19 to Charleston). Glen Rose beat Centerpoint (34-21) for the second time this season a week ago. Tailback Dalton Taylor ran for the game-winning touchdown with less than a minute remaining and Colton Hixon returned an interception 45 yards for a TD to clinch the victory. Taylor finished with 26 totes for 211 yards and three TDs against Centerpoint.  Harding Academy bombed Booneville 52-21 last Friday. Senior QB Caden Sipe (241 yards, two TDs) and junior tailback Andrew Miller (292 all-purpose yards, five TDs) led the Wildcats. Harding ran 21 plays for 351 yards building a 35-7 halftime lead. Seven Harding receivers caught passes against Booneville. Seniors Ty Dugger and Carter Neal both snagged three passes for 80 yards a TD. Junior LB Eli Wallis (nine tackles) and senior LB Jeffrey Mercer (eight stops) led the Wildcat defense.
BOTTOM HALF OF THE BRACKET
Hoxie at MCGEHEE (10): See Hootens.com Game of the Week.