Class 2A Week 15 Final Rankings & Notes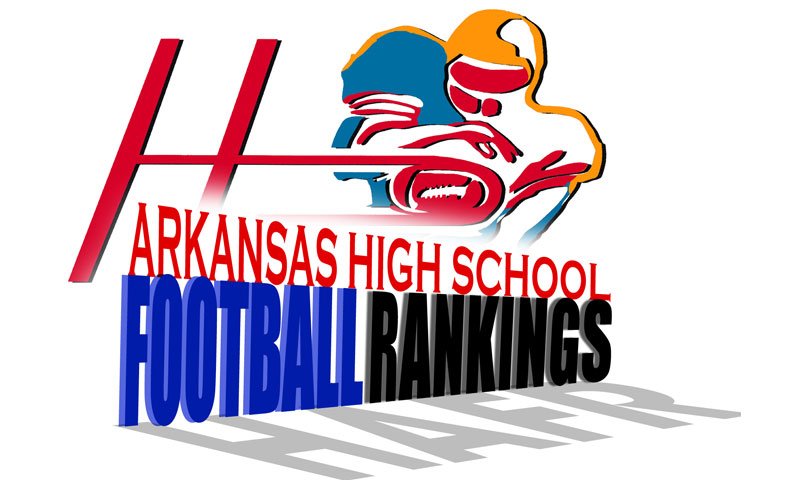 Class 2A Week 15 Final Rankings & Notes
Week 15 (final) 2022
Copyright Seventy Seven's Publishing
1. Hazen (13-0)

2. Carlisle (11-2)
3. Mount Ida (9-3)
4. EPC (10-3)
5. Earle (8-4)
6. Des Arc (7-4)
7. Dierks (9-2)
8. Marked Tree (9-3)
9. Bigelow (9-2)
10. Mineral Springs (7-4)
11. Episcopal (7-4)
12. Hector (6-4-1)
13. England (6-6)
14. Conway Christian (7-4)
15. Clarendon (6-4)
16. Poyen (5-6)
17. Murfreesboro (4-6)
18. Hampton (3-7)
19. McCrory (2-8)
20. Magazine (3-7)
21. Mountainburg (3-6)
22. Cross County (2-7)
23. J.C. Westside (2-8)
24. Bearden (1-8)
25. Lafayette County (1-9)
26. Baptist Prep (0-10)
27. Foreman (0-10)
28. Marianna (0-9)
29. Decatur (0-10)
CHAMPIONSHIP RECAP

HAZEN 44, CARLISLE 6
Hazen won its first state championship on Friday, Dec. 2, with a resounding victory over Carlisle. at War Memorial Stadium.
The Hornets' defense forced 6 turnovers (4 fumbles, 2 interceptions), turning 4 of the takeaways into touchdowns. 
Cameron Johnson (17 tackles) also contributed a forced fumble and an interception. Senior Collin Kee (13 tackles), junior Kolton Tosh (13 tackles) and sophomore Brance Williams (9 tackles) all contributed. All-state QB Luke King (12-18 passing, 227 yards, 2 TDs)  recorded 9 tackles on defense. 
Junior Justin Schlenker (9 tackles) caught 3 of King's passes for 103 yards and 2 TDs. Junior RB Braylan Anderson (7-137 rushing, 3 TDs) scored on a 67-yard run. Junior WR Joshua Romero-Dawson caught 5 balls for 82 yards. Tosh contributed 118 total yards and 2 TDs.
ABOUT THE RANKINGS

The Hazen Hornets stayed atop the rankings all year long. Carlisle opened at No. 10, but climbed to No. 2 when the playoffs started. Six teams that started in the Top 10 finished in the Top 10. Dierks started at No. 19 and finished at No. 7, while Earle jumped 7 spots to finish the season at No. 5.
FOR THE SEASON
Hootens.com correctly picked the state title game and finished 147 of 184 (80 percent) on the season in games involving Class 2A teams.