Class 4A Week 16 Final Rankings & Notes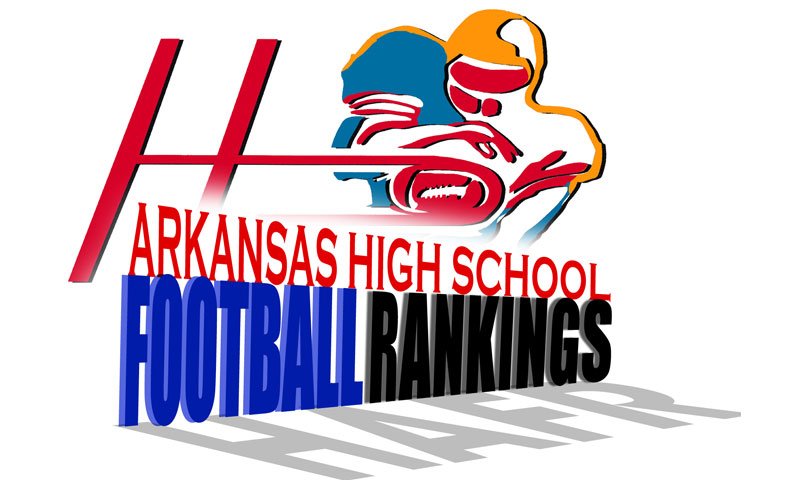 Hootens.com Class 4A Rankings
Week 16 (final)  2022
Copyright Seventy Seven's Publishing
1. Malvern (12-2)

2. Harding Academy (12-1)
3. Arkadelphia (11-1)
4. Warren (10-2)
5. Nashville (10-4)
6. Elkins (10-2)
7. McGehee (8-3)
8. Rivercrest (9-4)
9. Star City (10-2)
10. Stuttgart (9-3)
11. Pocahontas (10-2)
12. H.G. Haskell (10-2)
13. Lamar (9-3)
14. Ozark (8-4)
15. Ashdown (7-4)
16. DeWitt (7-4)
17. Gosnell (8-3)
18. Lonoke (6-5)
19. Pottsville (6-5)
20. Clinton (7-4)
21. Bauxite (7-4)
22. Gravette (6-5)
23. Trumann (5-6)
24. Crossett (4-7)
25. Mena (5-6)
26. Gentry (7-4)
27. Blytheville (5-6)
28. Monticello (4-6)
29. Lincoln (5-6)
30. Mayflower (4-6)
31. Riverview (3-8)
32. Bald Knob (3-8)
33. Hamburg (3-7)
34. Heber Springs (2-7)
35. Jonesboro Westside (2-8)
36. Highland (3-7)
37. CAC (2-7)
38. Berryville (2-8)
39. LR Hall (1-8)
40. Waldron (2-7)
41. Huntsville (2-8)
42. Helena (1-8)
43. Cave City (1-8)
44. Dumas (1-9)
45. Dover (2-8)
CHAMPIONSHIP GAME RECAP

MALVERN 64, HARDING ACADEMY 49
Malvern, which started the season ranked No. 7, won its second state title and first since 1993, running past Harding Academy at War Memorial Stadium. The game, delayed almost 3.5 hours due to lightning, was played in a driving rainstorm, benefitting the run-heavy Leopards. But it was the passing of Malvern quarterback Cedric Simmons that opened up the ground attack. Simmons completed 8 of 13 passes for 224 yards and 3 touchdowns and added 10 carries for 158 yards and 2 TDs. Malvern junior Jalen Dupree (35-287 rushing, 4 TDs) won game MVP honor. Dupree also caught a 19-yard TD pass and recorded 5 tackles and 2 sacks at outside linebacker.
Harding Academy lost its first game to an in-state opponent since falling to Class 5A Valley View in September, 2021. The Wildcats led 9-7 when the first lightning delay occurred, and were up 32-29 in the second quarter before Malvern gained control with 2 TDs in the final 2:02  before halftime. Sophomore QB Owen Miller completed 24 of 30 passes for 393 yards and 3 TDs, while junior Wyatt Simmons ran for a TD and finished with a game-high 9 tackles.

THIS YEAR

Hootens.com correctly predicted 259 of 299 games (87 percent) involving Class 4A teams.