Class 5A Week 15 Rankings, Notes & Picks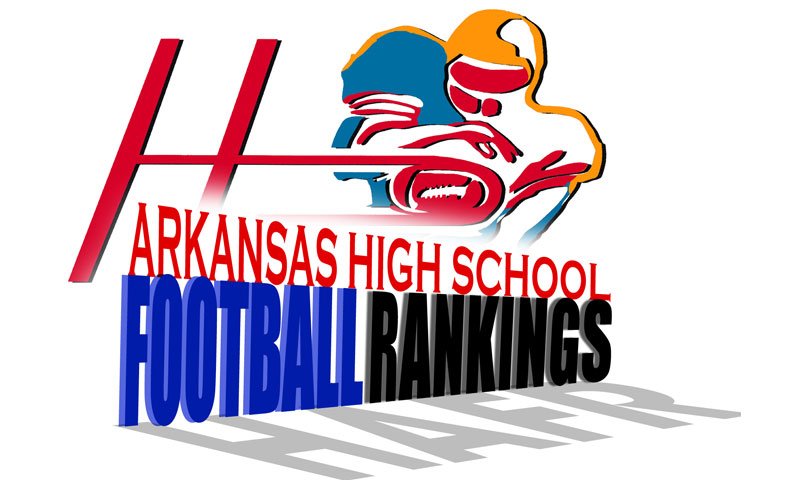 Hootens.com Rankings
Class 5A, Week 15, 2021
Copyright Hooten Publishing, Inc.
1. Pulaski Academy (13-1)
2. White Hall (11-3)
3. Greenbrier (12-1)
4. LR Christian (10-3)
5. Nettleton (11-1)
6. Camden Fairview (10-2)
7. Wynne (10-2)
8. Magnolia (6-6)
9. Vilonia (9-2)
10. Farmington (8-3)
11. Harrison (7-4)
12. Valley View (7-4)
13. Maumelle (4-7)
14. HS Lakeside (5-5)
15. Hot Springs (5-6)
16. Greene Co. Tech (5-6)
17. Batesville (3-7)
18. Brookland (5-5)
19. Hope (2-8)
20. Alma (3-7)
21. Clarksville (2-8)
22. Morrilton (3-7)
23. Beebe (3-6)
24. Pea Ridge (2-7)
25. Texarkana (2-7)
26. Jacksonville (1-8)
27. De Queen (1-9)
28. Forrest City (2-8)
29. Watson Chapel (0-8)
30. Paragould (0-9)
CHAMPIONSHIP GAME RECAP
Pulaski Academy won its 10th state title since 2003, but first without Kevin Kelley as its coach. Anthony Lucas, in his first season, led the Bruins to 13 victories. The Bruins blasted White Hall in the state title game 51-19. Senior quarterback and state title game MVP Charlie Fiser completed 17 of 36 passes for 386 yards and three touchdowns, while senior running back Joe Himon ran 19 times for 151 yards and a pair of TDs, and caught two passes for 33 yards. The Bruin offense racked up 654 yards on 73 plays (8.8 yards per carry). White Hall's senior-laden defense (10 senior starters) allowed 15.8 points per game this fall. Senior safety Braylon Johnson amassed 11 stops in the state title game. Senior Steven Weston snagged a pair of TD passes and on defense made four tackles and knocked down two passes.
THIS SEASON
Hootens.com correctly predicted the championship game. For the season, Hootens.com predicted 179 of 202 games (89 percent).