Class 3A Week 16 Rankings, Notes & Picks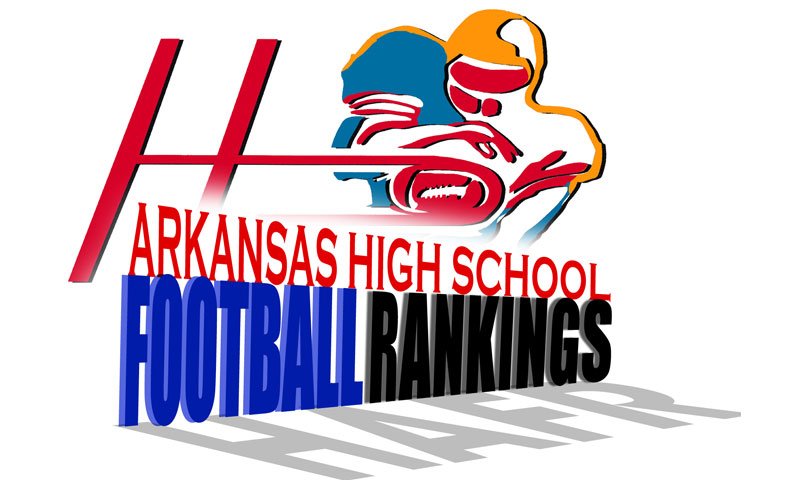 Hootens.com Rankings
Class 3A, Week 16, 2020
Copyright Hooten Publishing, Inc.

1. Harding Academy (11-1)
2. McGehee (12-0)
3. Prescott (10-1)
4. Hoxie (12-1)
5. Glen Rose (11-3)
6. Booneville (10-3)
7. Centerpoint (8-4)
8. Paris (11-2)
9. Charleston (9-3)
10. Newport (9-2)
11. Melbourne (8-3)
12. Osceola (5-5)
13. Greenland (9-3)
14. Rison (5-2)
15. C. Harmony Grove (6-5)
16. Lincoln (7-5)
17. Jessieville (7-4)
18. Piggott (7-4)
19. Cedarville (7-4)
20. Harrisburg (5-4)
21. Salem (5-5)
22. Dollarway (4-6)
23. Atkins (7-4)
24. Perryville (6-5)
25. Corning (6-5)
26. West Fork (5-6)
27. Hackett (5-5)
28. Mountain View (5-6)
29. Genoa Central (3-4)
30. Lake Village (3-6)
31. Mayflower (2-8)
32. Palestine-Wheatley (2-6)
33. Bismarck (3-8)
34. Walnut Ridge (2-8)
35. Drew Central (1-6)
36. Baptist Prep (4-6)
37. Danville (1-7)
38. Fouke (1-5)
39. Smackover (1-8)
40. Lavaca (1-7)
41. Riverview (0-9)
42. Barton (0-10)
43. Mansfield (1-9)
44. Manila (1-8)
45. Two Rivers (0-8)
46. Horatio (0-9)
HOOTENS.COM GAME OF THE WEEK
No. 2 McGehee vs. No. 1 Harding Academy
The previous two meetings of these schools came in the playoff quarterfinals and preceded a Harding Academy state championship. Harding won at McGehee 62-33 in 2012 and the Wildcats eliminated the Owls 62-36 last season at First Security Field in Searcy. Harding led McGehee by a point at halftime in last season's game, but scored on its first three second-half possessions to pull away.
McGehee plays for the state title for the first time since the Owls beat Nashville 28-0 to win the 1999 Class AAA championship. McGehee coach Marcus Haddock, a finalist for the Farm Bureau Insurance Awards Class 3A Coach of the Year, was on staff in 1999 and has been the head coach at McGehee since 2008. The Owls have advanced to the quarterfinals at least for the past four seasons. McGehee advanced to the final after slipping Hoxie 20-18 last Friday night behind senior quarterback Jordan Owens' 227 yards passing and two touchdown tosses. Owens connected with junior A.J. Jordan for the game-winning score in the fourth quarter. Jordan (six TD catches in the last three games) and senior Marcus "Pie" Rose deliver plays at receiver while juniors Jody Easter and Channing Woodson bully defenses as the running backs. Junior Drew Mizell moved from tight end to right tackle at midseason, where he's performed well. Senior Christian Maya earned the left tackle job in summer drills. Juniors Ryan Barnes and Thomas Givens man the guards. The top scoring defense in Class 3A football allows just 10 points per game behind all-conference tackle Eli White, junior linebackers Sam Polite, Christian White and a stout secondary of Rose, Easter and Jordan. Easter has intercepted nine passes this fall and he returned a punt 54 yards for a TD in the second round of the playoffs against Lincoln. Sophomore Tyrique Newman returns to the defensive line after missing the past two games. 
Defending state champion Harding Academy has not lost to an in-state team since the second round of the 2018 playoffs (32-13 loss at Lamar). The Wildcats pursue their eighth state title in school history Saturday night, but Harding has not repeated as state champion since 1977. Harding led Glen Rose 7-0 late in the second quarter last week, and 14-0 at halftime, but scored on its first three possessions of the third quarter to trigger the mercy rule. Senior QB Caden Sipe completed 22 of 27 passes for 226 yards and a TD and he also ran for 106 yards and two scores against Glen Rose. Sipe, a finalist for the Farm Bureau Insurance Awards Class 3A Offensive Player of the year, completes 75 percent of his passes this fall for 2,686 yards and 24 TDs with just four interceptions. Sipe's top receiver, Ty Dugger, snagged seven passes for 80 yards against Glen Rose, bringing his season total to 69 receptions for 1,031 yards and 11 scores. Four other Harding receivers have caught 29 passes or more this season, including junior Jackson Fox (35 receptions for 358 yards) and sophomore Landon Koch (30 receptions for 428 yards and five TDs). Junior Andrew Miller blossomed at tailback after starting at safety last year. Seniors Chase Brown (6-1, 240), Adam Fager (6-3, 265), Elijah Swindle (6-3, 275) and junior Jacob Breezel (6-5, 285) start up front. Junior Eli Wallis and senior Jeffrey Mercer top the tackle chart as linebackers while Dugger, a finalist for the Farm Bureau Insurance Awards Class 3A Defensive Player of the Year award, blankets opposing receivers at cornerback. Sophomore Senior Hunter Pagan, juniors Alec Rush and Daegan Brown and sophomore Levi Mercer play defensive line.
LAST WEEK
Hootens.com correctly predicted both (100 percent) games involving Class 3A schools. For the season, hootens.com correctly predicted 248 of 297 (84 percent) games involving Class 3A schools.
WEEK 16 PREDICTION (favored team in CAPS followed by point spread)
McGehee vs. HARDING ACADEMY (13): See Hootens.com Game of the Week.