Class 3A Week 17 Rankings, Notes & Picks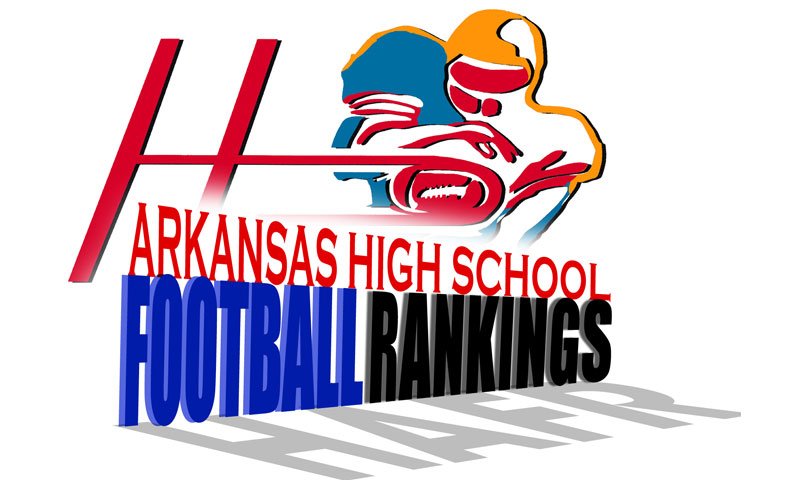 Hootens.com Rankings
Class 3A, Week 17, 2020
Copyright Hooten Publishing, Inc.
1. Harding Academy (12-1)
2. McGehee (12-1)
3. Prescott (10-1)
4. Hoxie (12-1)
5. Glen Rose (11-3)
6. Booneville (10-3)
7. Centerpoint (8-4)
8. Paris (11-2)
9. Charleston (9-3)
10. Newport (9-2)
11. Melbourne (8-3)
12. Osceola (5-5)
13. Greenland (9-3)
14. Rison (5-2)
15. C. Harmony Grove (6-5)
16. Lincoln (7-5)
17. Jessieville (7-4)
18. Piggott (7-4)
19. Cedarville (7-4)
20. Harrisburg (5-4)
21. Salem (5-5)
22. Dollarway (4-6)
23. Atkins (7-4)
24. Perryville (6-5)
25. Corning (6-5)
26. West Fork (5-6)
27. Hackett (5-5)
28. Mountain View (5-6)
29. Genoa Central (3-4)
30. Lake Village (3-6)
31. Mayflower (2-8)
32. Palestine-Wheatley (2-6)
33. Bismarck (3-8)
34. Walnut Ridge (2-8)
35. Drew Central (1-6)
36. Baptist Prep (4-6)
37. Danville (1-7)
38. Fouke (1-5)
39. Smackover (1-8)
40. Lavaca (1-7)
41. Riverview (0-9)
42. Barton (0-10)
43. Mansfield (1-9)
44. Manila (1-8)
45. Two Rivers (0-8)
46. Horatio (0-9)

STATE CHAMPIONSHIP RECAP
Harding Academy amassed 601 yards and earned the eighth state title in school history Saturday night with a 71-44 victory over previously unbeaten McGehee. It's the first time the Wildcats have repeated as state champions since 1976 and 1977. Senior quarterback Caden Sipe earned title game MVP after completing 22 of 27 passes for 430 yards and a state title game record eight touchdown throws. Sipe added 125 yards and a TD rushing. Senior receiver Ty Dugger collected 10 passes for 248 yards and four scores. Dugger intercepted two passes against McGehee, returning one 22 yards for a second-quarter TD.  McGehee returned to the state title game for the first time since 1999 after earning its first league title since 2012. League coaches picked McGehee third in last summer's Hooten's Arkansas Football Magazine. The Owls expect to return their top two rushers (juniors Jody Easter and Channing Woodson) in 2021. Easter could develop into one of the state's top players after intercepting nine passes at safety.
ABOUT THE RANKINGS
Harding Academy opened at No. 1 in last summer's Hooten's Arkansas magazine and completed a wire-to-wire run in that spot on Saturday night. League coaches picked McGehee third in the 6-3A before the season, but the Owls won the conference championship. Osceola opened the season No. 2 in Hooten's Arkansas Football, but finished No. 12 with a 5-5 record. Preseason No. 4 Hoxie finishes fourth, the Mustangs' best mark in school history.

LAST WEEK
Hootens.com correctly predicted the Class 3A state title game. For the season, hootens.com correctly predicted 249 of 298 (84 percent) games involving Class 3A schools.