Class 4A Week 17 Rankings, Notes & Picks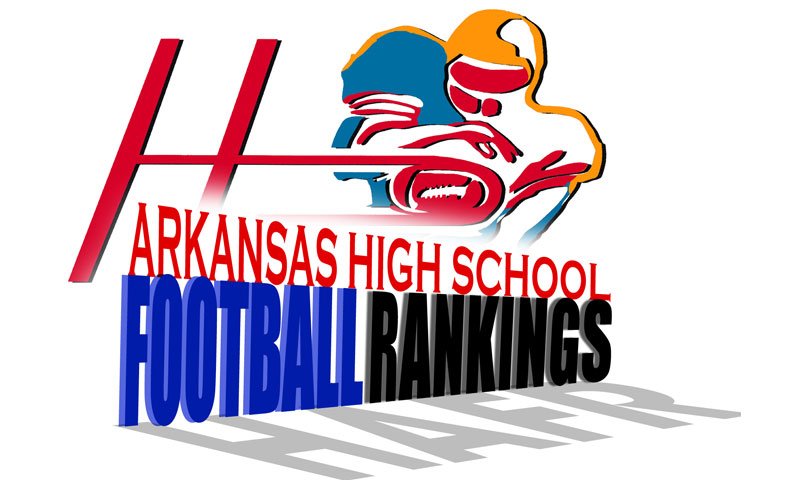 Hootens.com Rankings
Class 4A, Week 17, 2020
Copyright Hooten Publishing, Inc. 
1. Shiloh Christian (14-1)
2. Rivercrest (13-1)
3. Stuttgart (12-1)
4. Warren (8-5)
5. Nashville (9-3)
6. Joe T. Robinson (8-4)
7. Ozark (9-4)
8. Dumas (9-4)
9. Crossett (6-2)
10. Prairie Grove (10-2)
11. Arkadelphia (8-2)
12. Elkins (8-3)
13. Malvern (6-6)
14. Monticello (7-5)
15. Pocahontas (10-3)
16. Gosnell (4-5)
17. Mena (6-4)
18. Ashdown (7-4)
19. CAC (8-3)
20. Dardanelle (4-4)
21. Lonoke (7-4)
22. Hamburg (5-6)
23. Lamar (5-5)
24. Bald Knob (7-5)
25. Trumann (6-6)
26. Blytheville (5-5)
27. Mills (5-7)
28. Bauxite (4-7)
29. Pottsville (4-6)
30. Fountain Lake (4-5)
31. Star City (4-5)
32. Waldron (4-6)
33. Huntsville (4-6)
34. Jonesboro Westside (3-6)
35. Gentry (4-6)
36. Gravette (3-7)
37. Heber Springs (2-9)
38. Clinton (2-9)
39. DeWitt (2-7)
40. Highland (2-6)
41. Southside Batesville (3-6)
42. Cave City (2-7)
43. Green Forest (1-10)
44. H. Grove Haskell (0-10)
45. Helena (0-9)
46. Berryville (0-9)
47. Dover (0-6)
CHAMPIONSHIP GAME RECAP
Shiloh Christian captured its eighth state title in school history, but first since 2010, with Saturday's 58-20 victory over Rivercrest. Sophomore quarterback and title game MVP Eli Wisdom ran for 136 yards and three touchdowns and completed 17 of 21 passes for 239 yards and three TDs. Senior running back Cam Wiedemann totaled 191 yards (101 rushing, 90 receiving) and two TDs. Junior H-Back/linebacker Kaden Henley converted a first down with a nifty 23-yard one-handed snag, ran four times for 29 yards and led the defense with seven tackles, including 2.5 tackles for loss. Junior Cooper Hutchinson, nephew of Arkansas Governor Asa Hutchinson, caught a 39-yard TD pass and intercepted a pass on the goal line. 
Rivercrest senior QB Kam Turner, who sprained his ankle in the third quarter last week in the semifinals against Warren, was visibly slowed and missed most of the second half. Turner, who entered the game with 2,873 yards passing and 37 TDs, and 1,761 yards rushing and 24 TDs, completed eight of 20 passes for 166 yards and a TD and ran six times for 1 yard. Senior Keshawn Scott ran 16 times for 118 yards and two TDs and caught a pair of passes for 62 yards and a TD.
ABOUT THE RANKINGS
Shiloh Christian began the season ranked No. 3 and moved into the top spot Week 8. Rivercrest made the biggest jump after starting the season No. 19. The Colts debuted in the Top 10 Week 5, then inched into the Top 5. Stuttgart started at No. 14 and peaked at No. 2 in the playoffs after beating Joe T. Robinson in the second round. Joe T. Robinson and Nashville opened preseason No. 1 and No. 4, respectively, before finishing No. 6 and 5.
LAST WEEK
Hootens.com correctly predicted the state championship game. For the season, hootens.com correctly predicted 255 of 307 games (83 percent)