Class 3A Week 4 Rankings, Notes & Picks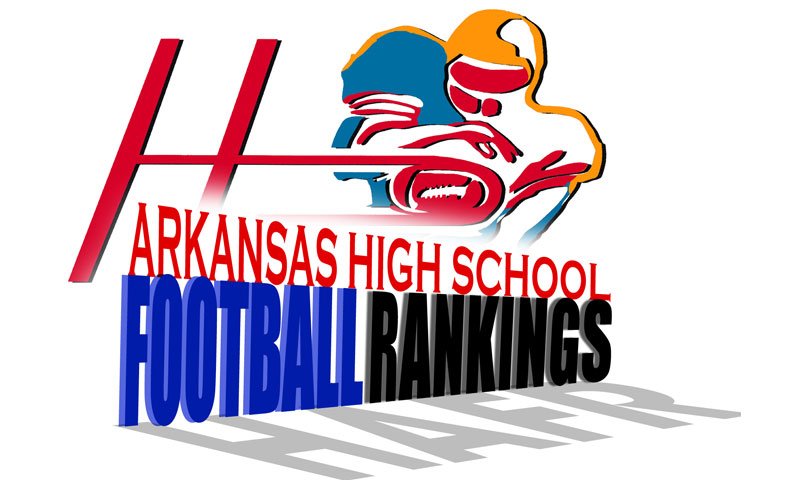 Hootens.com Rankings
Class 3A, Week 4, 2019
Copyright Hooten Publishing, Inc.

Watch Chad Hooten and 3A writer Chuck Livingston breakdown this classification with game highlights and analysis HERE.
1. C. Harmony Grove (2-1)
2. Rison (2-1)
3. Prescott (1-2)
4. Osceola (2-1)
5. McGehee (3-0)
6. Smackover (1-2)
7. Clinton (3-0)
8. Harding Academy (3-0)
9. Hoxie (3-0)
10. Newport (2-1)
11. Lamar (3-0) 
12. Booneville (1-2)
13. Mansfield (3-0)
14. Walnut Ridge (3-0)
15. Glen Rose (1-2)
16. Jessieville (3-0)
17. Melbourne (3-0)
18. Harrisburg (3-0)
19. Cedarville (3-0)
20. Atkins (2-1)
21. Centerpoint (3-0)
22. Danville (2-1)
23. Barton (2-1)
24. Greenland (2-1)
25. Fouke (2-1)
26. Bismarck (2-1)
27. Mountain View (1-2)
28. Lake Village (2-1)
29. Perryville (2-1)
30. Charleston (0-3)
31. Baptist Prep (0-3)
32. Mayflower (1-2)
33. Corning (1-2)
34. Genoa Central (2-1)
35. Drew Central (2-1)
36. Paris (2-1)
37. Dollarway (0-3)
38. Piggott (0-3)
39. Yellville-Summit (0-3)
40. Manila (2-1)
41. Two Rivers (1-2)
42. Palestine-Wheatley (0-2)
43. West Fork (0-3)
44. Rose Bud (1-2)
45. Horatio (0-3)
46. Cedar Ridge (1-2)
47. Marshall (0-2)

HOOTENS.COM GAME OF THE WEEK
No. 8 Harding Academy at No. 7 Clinton
Winner likely claims the 2-3A title. Clinton won this game 49-27 last year and the conference the past three seasons. Harding Academy has not won a league title since 2015.
Harding Academy, 3-0 for the first time since 2013, won a thriller last week at Class 4A Heber Springs 50-49. Junior quarterback Caden Sipe connected with junior Ty Duggar for a touchdown with less than 18 seconds remaining and then passed to Ryan McGaha for the game-winning two-point conversion. Sipe passed for 364 yards and his three TDs went to Duggar, who caught 11 passes for 192 yards.
Clinton continues to roll. The Yellowjackets have won 26 consecutive regular-season games and set a school-record last week with 516 rushing yards in a 55-21 win over Class 4A CAC. Clinton totaled 620 yards with TDs of 59, 69, 91, 79 and 55 yards. Three Yellowjackets ran for 100 yards or more. Senior all-state QB Weston Amos (more than 200 yards and two TDs against CAC) directs Clinton's Wing T attack for a third season. Senior Ethen Drake led Clinton with 161 yards rushing and two TDs while classmate John Riley Hinchey added 144 yards and two scores. The Clinton defense logged six sacks last week but did allow 347 yards passing. Watch highlights of Clinton's win over CAC HERE. Watch highlights of Clinton's Week 2 win at Conway Christian HERE.
LAST WEEK
Hootens.com correctly predicted 24 of 29 (83 percent) games involving Class 3A schools a week ago. For the season, Hootens.com has correctly predicted 100 of 129 (78 percent) of games involving Class 3A schools.

WEEK 4 PREDICTIONS (favored team in CAPS followed by point spread)
1-3A
Cedarville at LAMAR (6): Lamar downed Cedarville 22-8 a year ago. Cedarville was off last week after battering Class 2A Bigelow 65-27 two weeks ago, rushing for 593 yards and nine TDs on 43 carries (13.8 YPC). Kelin Mitchell (198 rushing yards and a TD) and Darryl Kattich (161 rushing yards and three TDs) pace Cedarville, which rushes for 447 yards per game. 
Paris at BOONEVILLE (21): Booneville won this game 48-0 last season. Both were idle last week. Paris erased an 18-0 deficit two weeks ago in a 28-24 victory over Class 4A Waldron behind sophomore QB Chase Watts' two TDs. Senior running back Blaise Woods ran for 165 yards and two scores. Booneville rolled Class 4A Pottsville 42-14 two weeks ago when senior QB Evan Schlinker fired two TD passes and sophomore Randon Ray ran for 114 yards. Senior defensive lineman Anthony Mckesson racked up seven tackles and two sacks. 
GREENLAND (10) at Charleston: Greenland downed Charleston 25-12 last fall. Charleston trailed 27-0 in the fourth quarter of last week's 27-7 loss at Class 4A Ozark. Charleston managed just 76 first-half yards on 27 plays at Ozark. Greenland lost 35-27 last week at Class 4A Gentry, but the Pirates' final two drives ended inside the Gentry 10-yard line, including a deflected pass in the end zone on the game's final play. 
West Fork at MANSFIELD (21): Mansfield won this game 33-0 last season. West Fork lost a heartbreaker 14-13 last week to Class 4A Green Forest. West Fork QB Trent Hardeson connected with Brenan Cash for a TD with six seconds left in regulation but Green Forest stuffed West Fork's potential game-winning two-point conversion. 

2-3A
Harding Academy at CLINTON (6): See Hootens.com Game of the Week. Watch highlights of Clinton's win over CAC HERE. Watch highlights of Clinton's Week 2 win at Conway Christian HERE.
MOUNTAIN VIEW (11) at Cedar Ridge: Harrisburg ripped Cedar Ridge 44-8 a season ago. Harrisburg slammed Mountain View 35-0 last Friday night and the Yellowjackets allowed 355 yards. It was Mountain View's first shutout since a 66-0 loss to Class 2A Earle in 2017. Opponents outscore Cedar Ridge 120-24 this season, but the Timberwolves rallied from a 14-0 fourth-quarter deficit for a 16-14 win last week. 
Marshall at ROSE BUD (1): This game was not played last year, when Rose Bud cancelled its season before conference play opened. Marshall did not play last week, when Rose Bud lost to Class 2A Cutter Morning Star 21-0. Rose Bud rushed for minus-12 yards rushing against Cutter Morning Star. 
MELBOURNE (27) at Yellville-Summit: Melbourne rolled Yellville 47-14 in 2018. Opponents outscore Yellville 132-25 in an 0-3 start. Melbourne senior QB Gabe Lawrence completes 70 percent of his passes for 795 yards and eight TDs and two interceptions. 

3-3A
HARRISBURG (14) at Corning: Harrisburg whipped Corning 34-0 last fall. Corning lost 56-29 last week at Class 2A East Poinsett County, but Beau Young intercepted a pass and caught a TD for the Bobcats. Harrisburg led just 6-0 last week at halftime, but scored 29 third-quarter points in a 38-0 victory at Mountain View. Harrisburg sophomore running back Jacob Wallace ran for 155 yards. 
OSCEOLA (1) at Hoxie: Osceola downed Hoxie 44-21 a year ago. Osceola dropped Class 4A Gosnell 35-28 two weeks ago, notching the game-winning score in the fourth quarter. Senior QB M.J. Vance totaled 190 yards and a TD in the victory, and sophomore QB Don Littleton also tossed a TD pass and Osceola punted only one time. Hoxie whipped Class 4A Westside two weeks ago after leading 42-12 at halftime. Hoxie junior running back Shunderrick Powell ran for TDs of 95 and 47 yards. 
Walnut Ridge at NEWPORT (6): Newport topped Walnut Ridge 45-27 in 2018. Walnut Ridge rallied for a 26-22 victory over Class 2A Salem last week when senior QB Andrew Brewer fired the game-winning 80-yard TD pass to junior Cole Manning with 1:21 remaining. Class 4A Lonoke scored the game's final 14 points in last week's 49-40 victory. Newport committed three turnovers at Lonoke and rolled up 365 yards. Watch highlights of Newport's Week 1 win over Pottsville HERE. Watch highlights of Lonoke's Week 0 loss to Class 2A Carlisle HERE.
PIGGOTT (1) at Manila: Loser likely misses the playoffs. Manila whipped Class 2A Marvell 35-0 a week ago, the school's first shutout since 2016 (22-0 at Corning). Piggott senior Drake Featherston's TD last week in a 22-8 loss at Class 2A Rector was Piggott's first points of the year and the Mohawks managed just 185 yards. 

4-3A
Baptist Prep at ATKINS (12): Winless Baptist Prep was stopped on downs inside the 15-yard line three times in the first half of last week's 26-0 loss to Class 2A Carlisle. Highlights and postgame reaction HERE. Highlights and postgame reaction of Baptist's Week 2 loss to CAC HERE. Atkins was idle last week, but surrendered 529 yards two weeks ago in a 56-27 loss to Class 2A Magnet Cove. Four Atkins receivers logged 40 yards receiving or more against Magnet Cove. 
Mayflower at DANVILLE (6): Mayflower won this game 40-21 last fall. Class 2A Parkers Chapel led Mayflower 28-14 last week at halftime of a 48-28 defeat. Parkers Chapel returned a fumble for a TD late in the contest. Danville slipped Class 4A Waldron 7-2 a week ago, when Lawson Wilkins scored the game-winning 13-yard TD in the fourth quarter. 
Two Rivers at GLEN ROSE (28): Glen Rose trounced Two Rivers 51-0 in 2018. Class 2A Johnson County Westside slipped Two Rivers two weeks ago 42-40 in overtime, despite the Gators recovering an onside kick and never allowing Westside to run a play in the third quarter. Glen Rose rolled Fouke 41-0 a week ago, rushing for 311  yards (8 YPC) and five TDs. Juniors Wesley Launius and Ethan Taylor rushed for 143 and 149 yards, respectively. Glen Rose will play this game with 12 players following an altercation during last week's win at Fouke. Watch highlights of Glen Rose's loss earlier this year to Class 4A Bauxite HERE.
Perryville at JESSIEVILLE (10): Jessieville pounded Perryville 34-16 a year ago. Perryville enters on a two-game winning streak following a dominating 31-7 victory two weeks ago over Class 2A Hector. Perryville senior QB Reid Standridge passed for 113 yards and two TDs, rushed for 49 yards and three scores, logged nine tackles at linebacker and averaged more than 35 yards per punt against Hector. Jessieville is 3-0 for the first time since 2012 and it outscoring opponents 145-26 in 2019. Jessieville downed Class 2A Dierks 41-13 last week, when junior Charlie Davis snagged a 99-yard TD pass from sophomore Carson Hair. 

5-3A
C. HARMONY GROVE (33) at Bismarck: Harmony Grove blasted Bismarck 61-19 last season. Each school was idle a week ago. Bismarck rolled up 254 balanced (132 passing and 122 rushing) two weeks ago in a 30-14 loss to Class 2A Poyen. Sophomore Brett Williams stacked 12 tackles against Poyen. Class 2A Fordyce jumped on Harmony Grove 32-6 two weeks ago at halftime of a 46-22 loss. Zach Smith and Xaylon Falls ran for TDs for the Hornets. Watch highlights of C. Harmony Grove's Week 0 win over Junction City HERE. Watch highlights of C. Harmony Grove's Week 2 loss to Fordyce HERE.
Centerpoint at SMACKOVER (17): Smackover beat Centerpoint 54-13 last season. Centerpoint is 3-0 for the second time in three seasons. Centerpoint mauled Class 2A Mountain Pine 34-6 last week, allowing 263 yards. Smackover last 48-18 two weeks ago at Class 4A power Shiloh Christian, but trailed just 21-12 in the third quarter. Smackover QB Austin Goodwin ran 4 yards for a TD and Jaqueze Modica returned a punt 84 yards for a score and ran 8 yards for another. Watch highlights of Smackover's win earlier this year over Hampton HERE.
Fouke at PRESCOTT (28): Fouke forfeits this game following an altercation in last week's Glen Rose-Fouke contest. Prescott downed Fouke 40-6 in 2018. Prescott ripped Class 5A Hope 51-0 a week ago, as senior playmaker Derriun Thompson scored three TDs. Junior QB Jacobi Nolen fired a pair of scoring strikes. Watch extended highlights of Prescott's double OT loss to Rison in the Arkansas Blue Cross an Blue Shield Kickoff Classic HERE.
GENOA CENTRAL (10) at Horatio: Horatio gashed Genoa Central 27-17 last fall. Opponents have outscored 0-3 Horatio 130-18 this season. Genoa ran for 311 yards (9.1 YPC) and six TDs in last week's 47-6 rout at Class 2A Spring Hill. Senior Dalton Savell ran eight times for 117 yards and two scores. 

6-3A
BARTON (7) at Dollarway: Barton downed Dollarway 43-28 last September. Class 4A power Warren slammed Dollarway 39-6 last week after the Cardinals suffered a few key injuries and called the game with less than five minutes remaining. Barton whipped Class 2A Marianna 58-6 last Friday night (highlights HERE), but the Bears likely play this season without senior fullback Kavein Davis (283 yards rushing in two games), who suffered a torn ACL two weeks ago against Earle. 
RISON (24) at Drew Central: Rison downed Drew Central 39-7 last fall. Drew Central whipped D'Arbonne Woods, La. 48-0 last week, its first consecutive wins since 2017, and the first defensive shutout since a 2009 48-0 victory over now-defunct Dermott. Rison ran past Class 2A Strong last week 41-0 as the Rison defense forced five turnovers, logged a safety, and allowed just 8 yards.
MCGEHEE (21) at Lake Village: McGehee downed Lake Village 38-8 in 2018. Class 4A Dumas rolled Lake Village 63-18 last week, but Lake Village still managed 271 yards. Lake Village committed seven turnovers against Dumas. McGehee is 3-0 for the first time since 2012 and has outscored its opponents 109-23 in 2019. The Owls last week allowed just 50 yards to Class 4A Crossett in a 20-2 victory. 
Palestine-Wheatley at BEEKMAN CHARTER, La. (1): Palestine-Wheatley is 0-2 and has scored just 14 points this season. Beekman Charter is 1-2 in 2019 after a 29-0 loss last week at St. Frederick, La.