Class 4A Week 5 Rankings, Notes & Picks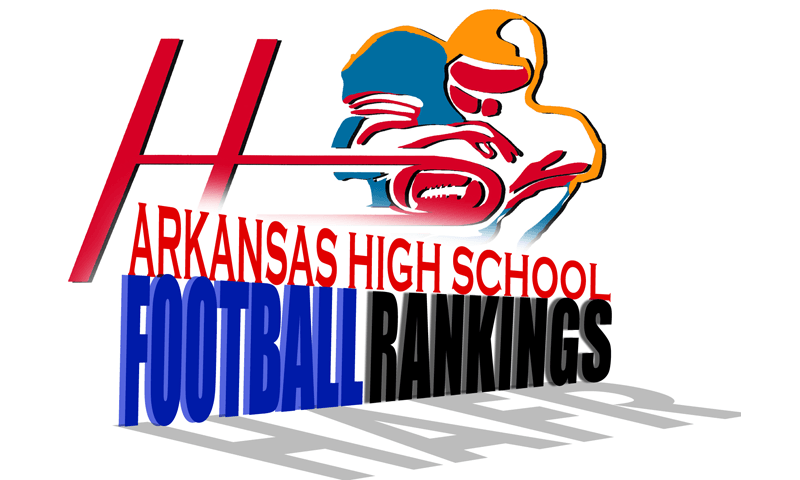 Hootens.com Rankings
Class 4A, Week 5, 2016
Copyright Hooten Publishing, Inc.
1. Nashville (4-0)
2. Warren (4-0)
3. Shiloh Christian (4-0)
4. Joe T. Robinson (4-0)
5. Pea Ridge (4-0)
6. CAC (3-1)
7. Prairie Grove (4-0)
8. Arkadelphia (3-1)
9. Pocahontas (3-1)
10. Hamburg (2-2)
11. Stuttgart (2-2)
12. Ashdown (3-1)
13. Malvern (3-1)
14. Dover (4-0)
15. Gravette (3-1)
16. Ozark (2-2)
17. Dumas (3-1)
18. Pottsville (2-2)
19. Booneville (1-3)
20. Gosnell (3-1)
21. West Helena (3-1)
22. Dardanelle (2-2)
23. Trumann (2-2)
24. Mena (2-2)
25. Southside Batesville (2-2)
26. Heber Springs (1-3)
27. Monticello (2-2)
28. Cave City (3-1)
29. Riverview (2-2)
30. Highland (2-2)
31. Dollarway (0-3)
32. Jonesboro Westside (2-2)
33. Lonoke (1-3)
34. Gentry (2-2)
35. Star City (1-3)
36. Crossett (0-4)
37. Waldron (2-2)
38. Brookland (2-2)
39. Fountain Lake (0-4)
40. Lincoln (1-3)
41. Huntsville (1-3)
43. Berryville (2-2)
43. DeWit (0-4)
44. Bauxite (0-4)
45. West Fork (1-3)
46. Baptist Prep (0-4)
47. Subiaco Academy (0-4)
48. Harrisburg (0-4)

HOOTENS.COM GAME OF THE WEEK
No. 21 West Helena at No. 6 CAC
CAC has beaten West Helena by a total of three points the past two seasons. CAC's only loss this season was at No. 4 Joe T. Robinson, while West Helena's only loss was at Class 5A No. 13 Forrest City.

CAC led Riverview 28-14 at halftime last week, cruising to a 48-14 triumph. Senior quarterback Noah Evans has passed for more than 1,000 yards and 12 touchdowns this fall, including three scores at Riverview. Senior receiver Josh Johnson owns multiple Division I scholarships, but he's missed the past two games with an ankle injury. Johnson has just six receptions this fall. But senior Hunter Corbell and sophomore Grant Wood pick up the slack. Corbell has almost 400 yards receiving and six TDs, while Wood has more than 300 yards and six scores. The Mustang running attack continues to struggle, averaging less than 40 yards per game. "Our offensive line is getting better," CAC coach Tommy Shoemaker says. "We've got to throw the ball around to open up the running game."
West Helena employs an opposite approach of CAC. The Cougars rush for more than 200 yards per game. Junior tailback Terrance Calhoun has almost 500 yards and six TDs this fall, while senior QB Jordan Watson has rushed for more than 200 yards and four TDs and passed for 295 yards and three TDs. The Cougars run behind senior left tackle/guard Damien McDonald. "He's the best lineman I've seen this year," Shoemaker says. McDonald also dominates on the defensive line, eating up blockers and freeing outside linebacker Malik Moore and free safety Keshawn Holiday to make tackles.

TV SHOW
Hooten's Arkansas Football TV show airs on KATV (Channel 7) at 10:30 a.m. Saturday's this fall.

LAST WEEK
Hootens.com correctly predicted 21 of 24 games (88 percent). For the season, Hootens.com has predicted 126 of 154 games (82 percent).

WEEK 5 PREDICTIONS (favored team in CAPS followed by point spread)
1-4A
GENTRY (12) at Berryville: Berryville averages 231 yards rushing per game and must control the clock to stop Gentry's high-powered rushing attack (308 yards per game). Berryville senior Jacob Graham averages almost 9 yards per touch (42 carries, 371 yards and five TDs), while Gentry junior QB Jon Faulkenberry averages 7.5 yards per carry (60 rushes, 452 yards and five TDs).
PRAIRIE GROVE (14) at Gravette: Prairie Grove has won four straight in the series since Gravette's 10-point win in 2011. The Tigers give up 10 ppg this fall. Gravette is a fourth-quarter interception at Booneville away from possible being 4-0. The Lions led Lincoln 33-0 in the third quarter last week and didn't score again while substituting liberally. Gravette junior defensive lineman Bailey Soule' has 33 tackles (two tackles for loss), one sack and 10 hurries this fall.
Lincoln at PEA RIDGE (35): Undefeated Pea Ridge averages 39 ppg. The balanced Blackhawks rush for 209 yards and pass for 122 yards weekly. Junior QB Jakota Sainsbury completes 58 percent of his passes for 487 yards and four TDs. Lincoln gives up 36 points per game.
SHILOH CHRISTIAN (30) at Huntsville: Undefeated Shiloh Christian outscores opponents by three TDs weekly. The Saints blasted Berryville by 41 points a week ago. Senior QB Connor Reece has 12 TD passes and just two interceptions this season, while rushing for 321 yards and two scores. Huntsville averages just 178 yards and 14 points weekly.

2-4A
West Helena at CAC (6): Hootens.com Class 4A Game of the Week.
Riverview at SOUTHSIDE BATESVILLE (6): This is the third meeting between two of the younger Class 4A programs, and the winner makes a huge move toward the playoffs. Riverview won in overtime two years ago and 17-0 last season. Southside Batesville turned the ball over  three times in the second half of last week's seven-point loss at Stuttgart. Riverview trailed CAC by 14 points at halftime last week but didn't score in the second half.
LONOKE (8) at Baptist Prep: Baptist Prep hung with talented West Helena last week (led 6-0 early and trailed by 15 points at halftime). Lonoke has lost three straight games while battling injuries (played five QBs this fall). Lonoke QB Brandon Loethen threw two TD passes and ran for a TD in last week's 27-point loss against Heber Springs.
STUTTGART (7) at Heber Springs: Stuttgart has won eight of the 10 meetings between these programs,  including the past two by a combined 45 points. Ricebird senior QB Michael Smith accounted for four TDs in last week's 28-21 victory over Southside Batesville. Heber Springs hung with Class 5A No. 7 Greenbrier in Week 2, and the Panthers pounded Lonoke 48-21 last week.

3-4A
Brookland at HIGHLAND (7): Highland looks for revenge after Brookland shocked the Rebels 51-44 last season, keeping them from a conference runner-up finish. Highland nipped Jonesboro Westside by three points a week ago. Brookland surrendered 464 yards rushing in last week's 26-point loss to Gosnell.
Jonesboro Westside at TRUMANN (8): Trumann has won 11 of the past 15 over the Warriors. The Wildcats managed just 200 yards in last week's 45-20 setback at Pocahontas. Jonesboro Westside allows just 14 points per game.
POCAHONTAS (35) at Harrisburg: Pocahontas senior Haston Orewiler filled in at QB in last week's 25-point win over Trumann, completing 10 of 17 passes for 119 yards and two TDs. Senior Barkley Sorg (107 carries, 710 yards and nine TDs this year) paces a rushing attack that averages 248 yards per game. Winless Harrisburg has just six TDs this season.
Cave City at GOSNELL (2): This is the fifth meeting between these teams, with Gosnell winning the past four by a combined 148-57 (an average of 37-14). Gosnell sophomore Cadarius Young ran for 261 yards and five TDs last week at Brookland. Cave City has won three straight games. Caveman senior QB Joesph Patterson completes 70 percent of his passes this season for almost 800 yards and 12 TDs.

4-4A
DOVER (35) at Subiaco Academy: Dover took command of the league with last week's five-point triumph over two-time defending 4-4A champ Dardanelle. Senior Jacob Sharp's shift from receiver to running back continues working. Sharp ran for 152 yards and two TDs against Dardanelle. Dover has scored fourth quarter TDs the past two weeks, beating Lavaca and Dardanelle by a total of 13 points. Winless Subiaco Academy has scored four TDs this fall.
West Fork at WALDRON (10): West Fork whipped Subiaco Academy 28-0 a week ago, after scoring just 14 in the opening three games. Waldron hung with Ozark last week before losing 19-0. Bulldog junior QB Trey Williams has rushed for 305 yards and five TDs this fall.
DARDANELLE (3) at Pottsville: Dardanelle turned the ball over three times inside the 10-yard line in last week's 41-36 loss at unbeaten Dover. Dardanelle scored 22 points to claim the lead in fourth quarter, but gave up a late TD. Senior Dakota Rowland has rushed for 527 yards and seven TDs this season. Pottsville committed five turnovers in last week's one-point win over Booneville, but they made the winning extra point in overtime. Pottsville rushes for 255 yards per game.
OZARK (2) at Booneville: Booneville had just 186 yards in last week's one-point loss at Pottsville. Senior QB Hayden Fennell (ankle injury) didn't play in the second half, and fullback Caleb Draper didn't make the trip (illness). Ozark allows just 13 points per game. Sophomore QB Dawson Dietz has passed for 456 yards and five TDs (with three interceptions) and rushed 30 times for 115 yards and one TD this fall.

7-4A
ASHDOWN (26) at Bauxite: Ashdown has won five of the past six meetings with Bauxite. Since shocking Ashdown by one point in 2014, the Miners have gone 3-16 since. Bauxite coach Daryl Patton had hip surgery on Monday. Ashdown led Mena 13-3 at halftime last week and squeezed out a 13-12 triumph. Panther junior Tre Green has 59 carries for 361 yards (6.1 yards per carry) and four TDs this year. Green also has nine receptions for 182 yards.
JOE T. ROBINSON (17) at Arkadelphia: Joe T. Robinson has won four of the past seven over Arkadelphia. The Senators average 464 yards per game. Senior Myles Fells (Navy commit) has nine carries for 119 yards and three TDs this fall, and three receptions for 73 yards and two scores. He also has 34 tackles, two sacks and blocked two field goals playing linebacker. Arkadelphia scores 40 points per game.
MALVERN (6) at Mena: Mena beat Malvern twice on its way to a runner-up finish in 2014, but Malvern won by 22 points a year ago. Mena playing solid defense (19 ppg). The Bearcats recorded a safety in last week's heartbreaking one-point loss at Ashdown. Malvern has won three straight games, but against teams with a combined record of 3-9. Junior QB Demias Jimerson ran eight times for 144 yards and one TD and completed nine of 13 passes for 164 yards and three TDs in last week's 43-8 win over Bauxite.
NASHVILLE (37) at Fountain Lake: Fountain Lake surprised Nashville 32-29 in 2014 and lost by one point last season. But the Cobras are winless in 2016, getting outscored by an average of 17 weekly. Junior playmaker Parion Johnson has 17 catches for 360 yards and three TDs this fall, while junior Cade Dodge has three catches for 103 yards and one TD. Nashville has scored 162 points the past two weeks. Nashville averages a state-best 68 points and 608 yards weekly. Junior Ty Pettway has 17 catches for 372 yards and six TDs, while classmate Domonick Kight has 14 receptions for 261 yards and four TDs.

8-4A
Crossett at DUMAS (10): Dumas has rushed its way to three straight wins (over teams with a combined record of 2-9). Bobcat senior D.J. Fuller has 63 carries for 561 yards and 14 TDs (second-most in the state). Senior Chris Tatum averages 6.5 yards per carry and 13.3 yards per catch. Crossett hung with No. 2 Warren last week, leading 21-17 at halftime. But the Eagles average just 12 ppg.
DeWitt at DOLLARWAY (6): A battle of winless teams. Dollarway coach Lee Hardiman picks up his first win for the Cardinals since 1992. Dollarway trailed Dumas 22-8 at halftime last week, but like its Week 1 showdown with Watson Chapel, couldn't generate much offense in the second half. DeWitt's Jamari Gamble has rushed for 159 yards and one TD this fall, and completed five of 12 passes.
Monticello at HAMBURG (18): Hamburg has won four straight over Monticello by a combined 122-20. The Lions score 34 points weekly. Hamburg senior receiver Laquan Bryant grabbed three TDs in last week's 55-0 win at DeWitt. Monticello averaging two TDs per game.
Star City at WARREN (21): These teams have won or shared 10 of the past 11 conference titles (Warren has nine of them, including four straight). Star City hasn't beaten Warren since 2010. Warren rallied from a four-point halftime deficit last week, getting past winless Crossett 44-27. Senior QB Hayden Lassiter ran in four TDs. Star City scores just 14 points per game.