Class 6A Week 13 Rankings, Notes & Picks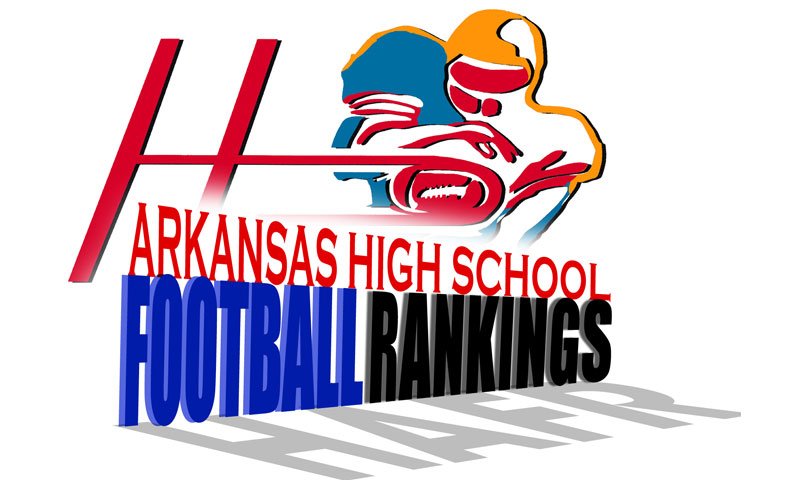 Hootens.com Rankings
Class 6A, Week 13, 2019
Copyright Hooten Publishing, Inc.

1. Benton (8-3)
2. Greenwood (10-1)
3. Searcy (10-1)
4. West Memphis (7-4)
5. Jonesboro (8-4)
6. Lake Hamilton (9-3)
7. Siloam Springs (5-7)
8. Pine Bluff (4-8)
9. Marion (6-5)
10. Sheridan (5-6)
11. Sylvan Hills (4-7)
12. El Dorado (4-7)
13. Russellville (2-8)
14. Jacksonville (2-8)
15. Mountain Home (0-10)
16. LR Hall (2-8)

HOOTENS.COM GAME OF THE WEEK
No. 2 Greenwood at No. 3 Searcy
Greenwood slammed Searcy 35-0 in the 2018 quarterfinals. Greenwood is in the semifinals for the fifth straight season, and the Bulldogs have advanced to the state final each of the previous four years. Searcy is in the semifinals for the second time in three seasons, but before 2017 the Lions had not been to the semifinals since 1984. Searcy is the top scoring offense in Class 6A (45 points per game) and Greenwood allows the fewest points (15 PPG) in the state. 
Searcy won its first league title this season since 1991 and the Lions have won 10 games for the second time in three years. The Lions won their third straight game last week against Pine Bluff in a 55-15 rout. Searcy stormed to a 35-7 lead at halftime against Pine Bluff and rolled up 351 total yards. Junior receiver Marlon Crockett caught four passes for 76 yards and three scores against Pine Bluff and senior QB Bryce Dixon passed for 217 yards and five scores.  Senior noseguard Demacio Whittier (10 tackles against Pine Bluff) and linebackers Hayden Miles (team-high 114 stops this year) and Brandon Benson (113 tackles) anchor a Searcy defense that surrenders just 22.3 PPG and has limited five opponents to two TDs or less this fall.
Greenwood has won nine state titles in school history, eight under Coach Rick Jones. The eight championships are tied for second in the state all time, behind Wilson Matthews' 10 championships at Little Rock Central. Greenwood and Siloam Springs were tied at 7 last week at halftime, but the Bulldogs outscored the Panthers 17-0 in the second half. Greenwood junior running back Hunter Wilkinson ran for 220 yards against Siloam Springs, 157 after halftime. Senior QB Jace Presley completes 73 percent of his passes for 2,900 yards with 37 TDs and just six interceptions this season. Senior Treyton Dawson (54 catches for 718 yards and a team-high 12 TDs) averages better than 13 yards per reception. Six Greenwood receivers have caught 24 passes or more in 2019. Senior Eli Martin and junior Jordan Hanna pace Greenwood's top scoring defense, each racking up more than 100 tackles this fall.

LAST WEEK
Hootens.com last week correctly picked four out of four (100 percent) games involving Class 6A teams. For the season, Hootens.com has correctly picked 90 out of 109 games (83 percent) of games involving Class 6A teams.

WEEK 13 PREDICTIONS (favored teams in CAPS followed by point spread)
TOP HALF OF BRACKET
GREENWOOD (7) at Searcy: See Hootens.com Game of the Week. 

THE OTHER SEMIFINAL 
West Memphis at BENTON (6): These teams meet in the playoffs for a third consecutive season. West Memphis eliminated Benton 39-21 in the 2017 quarterfinals. Benton whipped West Memphis 30-17 in last year's semifinals.
West Memphis has won five straight games since falling to 2-4 following a 31-23 home loss to Sylvan Hills. The Blue Devils added Single Wing and Wildcat concepts to the offense and switched from an even-front defense to an odd front, which enhanced the talented West Memphis secondary. West Memphis eliminated Lake Hamilton 33-28 last week, highlighted by a Kendarious Moore 63-yard TD run on a fake punt. Moore, an all-state linebacker and Tulane commit, ran for 141 yards and three scores against Lake Hamilton.
Benton has won eight straight games since starting 2019 0-3. The 6A West champions advanced to the semifinal by limiting Jonesboro to 197 yards in last week's 18-7 home victory. The Panthers led 18-0 until midway in the fourth quarter. Benton senior Jaden Woolbright ran 8 yards for a TD against Jonesboro and later made a tackle in the end zone for a safety. Benton senior defensive warrior Brett Barbaree caught a 4-yard TD in the fourth quarter.